While Plan F isn't being discontinued, it won't be available to people who are newly eligible for Medicare after January 1, 2020.
This change has been a long time coming, since Congress first signed MACRA into law in 2015. It's given us a lot of time to reflect and speculate, but now, the change is finally upon us.
First of all, there's no reason to panic. It's not like we're rolling into Y2K and the world might stop turning. It's just another Medicare change.
However, if you want a little guidance and some advice on how to best take care of your clients moving forward, we've put together a few basic steps to follow.

But First – What's Changing Again?
I'm honestly a little surprised by how many senior market agents don't fully understand the changes taking place starting in January.
So, before we get into our suggestions, I want to briefly recap what is happening to Plan F (and everything else associated with MACRA).
First of all, MACRA is the Medicare Access and CHIP Reauthorization Act of 2015. This massive piece of legislation covers a lot of ground, including everything from protecting the integrity of Medicare to modernizing how Medicare providers are paid.
It's honestly a lot of legalese, but what we're particularly interested in is Section 401:
Amends SSAct title XVIII to deny Medigap policies that cover Part B deductibles to Medicare beneficiaries newly eligible on or after January 1, 2020.
What this means is that Medigap Plan F, High-Deductible F, and C can't be sold to newly eligible Medicare beneficiaries as of January 1, 2020.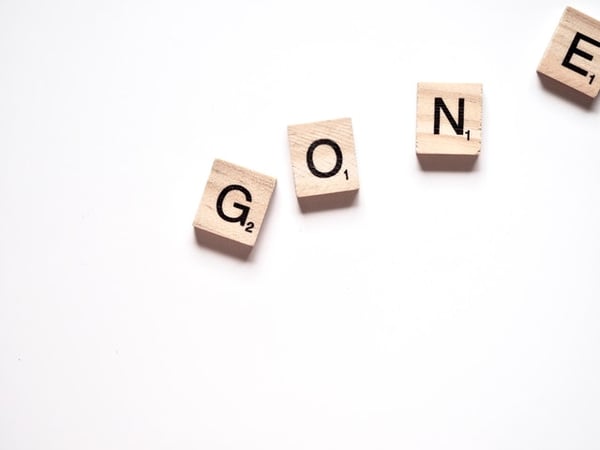 You're considered newly eligible if you've attained age 65 or first became eligible for Medicare due to age, disability, or ESRD on or after January 1, 2020.
Plans D, G, and High-Deductible G (new) will be guaranteed issue plans for newly eligible Medicare beneficiaries.
[Read more: An In-Depth Explanation of Guaranteed Issue (GI) and Open Enrollment]
Current enrollees who have Plan C, F, or High F can keep their plan. They can even continue to buy these after January 1, 2020 – they just have to pass underwriting.
Aetna put out a nice MACRA fact sheet that outlines all of these details.
Now, on to our suggestions for senior market agents who aren't sure what they should be doing as a result of these changes!
1. Don't make it a big deal.
People – especially older people like me – hate change. And when you hear that Plan F is going away, it's easy to hit the panic button.
Make sure your clients know that there's nothing to worry about. Don't make this a bigger deal than it is.
Just know the facts, and make sure you relay the necessary information to your client:
If you already have a Plan F, you can keep it.
If you were eligible for Medicare before January 1, 2020, you can buy a Plan F whenever you want as long as you can pass underwriting.
If you're eligible for Medicare on or after January 1, 2020, you can't buy an F. However, you still have lots of plans to choose from, including Plan G and N.
2. Keep an eye on rate increases.
There has been a lot of speculation about whether or not Plan F rates will go up or down due to the change.
View Medicare Supplement Rate Changes
As we've gotten closer to 2020, two things have become clear:
Existing Plan F books will go up in price – rate increases will happen, and in fact, they're already happening. We're seeing double-digit rate increases for several of our carriers.
New Plan F books will be competitively priced, because it'll be a mostly underwritten product.
To break this down a bit further, anyone who purchased a Plan F before 2020 is probably going to see rate increases if they haven't already.
However, carriers are planning to come out with competitively priced Fs in 2020. For carriers that haven't done so yet, they may be waiting until second quarter to see where the rates are.
In sum, companies want underwritten business, and Plan F – after MACRA takes effect – will be mostly underwritten. That should produce some great buys for seniors who can pass underwriting and get into one of these new plans.
However, the existing Plan F books that aren't getting future premiums and new business coming in to support it – those are sure to go up in price. If your client's health doesn't allow them to switch plans, they're probably going to be stuck with some hefty rate hikes.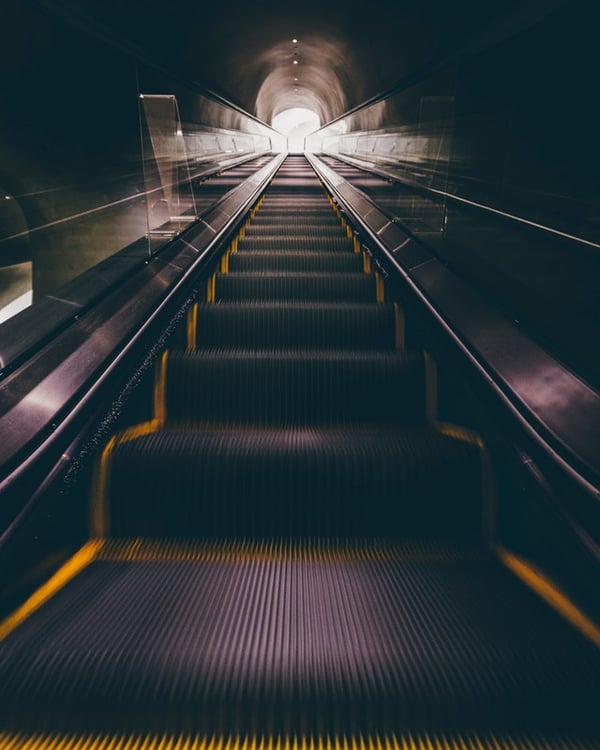 Regardless, my advice is to do what's best for your client, which is to monitor their rates.
It's nothing new – you're doing this already. But if you do see rates going up for your Plan F clients, see if you can move them around. There are sure to be great buys on other Plan Fs, or they may want to switch to another plan, like a G or an N.
If your client is stuck due to underwriting, you might take a look at other options for them, such as the Lasso Healthcare MSA. Depending on how high their Plan F rates have become, it may even make more financial sense for them to do the MSA in combination with the Lasso HIP.
3. Consider Plan N.
We have this trickle effect going on. Plan F won't be the GI go-to anymore, which means Plan G will start getting the GI business.
That means the G books won't have as many underwritten people in them, and we may start to see some rate hikes. I don't think Plan G will surpass the cost of the F, but it'll be interesting to see how that plays out.
Regardless, I think Plan N might start to gain some popularity. In fact, it's already gained some popularity in recent years.
Percentage of Enrollment
| | | | | |
| --- | --- | --- | --- | --- |
| | 2013 | 2014 | 2015 | 2016 |
| Plan N | 6% | 7% | 8% | 9% |
*According to the 2018 State of Medigap by AHIP (most recent data reported as of December 2019)
Carriers are also incentivizing agents to move toward the N with higher commissions. For example, Capitol Life, Cigna, and Aetna give 4-5% commission more if you write an N (varies by state).
People like myself who are in their late 50s don't mind sharing some of the costs. We're used to big deductibles, so the Plan N copays aren't really a huge deal.
Starting in 2020, I think we'll start to see even more interest in Plan N, so you might consider promoting it to your clients if you aren't already.
4. Adapt.
Jeff Sams always says, "Whenever there's a change, it's an opportunity for us."
That couldn't be more true. Any time the government makes a change, it's an opportunity for us to grow and to do more. It causes questions, and people need help. They need someone to coach them through the changes.
All we can do as agents is adapt to the changes and use it as an opportunity to help our clients.
If more of your clients start gravitating towards Plan N after 2020, adapt! If they start asking about Medicare Advantage plans and the Medicare MSA as an alternative (which is more and more common), adapt!
We can't keep doing the same things when everything around us is changing. Don't be afraid of change – embrace it, and keep serving your clients like you've always done.
As always, if you need any support or have any questions, our New Horizons team is here to lend a helping hand.
Thanks for reading, and be sure to share your opinions in the comment section below!
Related reading: