The Medical Savings Account (MSA) plan from Lasso Healthcare is definitely new to us all, so I wanted to share my own experience with presenting it to a client.
Originally published October 16, 2018. Article updated October 1, 2019. Updates include Lasso Healthcare 2020 plan deposit and deductible information. Article updated again October 1, 2020 to reflect the MSA changes for 2021. Updataed October 5, 2021 to reflect 2022 MSA plans.
This whole presentation concept is really Steve's idea, but it never really clicked for me until I sat down with a client and pressed some numbers.
For me, the ideal client has been someone who's on a Medicare Supplement, and they're stuck because of their health. That premium can keep climbing, and there's not really anything I can do since we can't switch them.
Another thing that helps provide even more savings is if the client gets medical reimbursements from their employer. In our area, there's a number of big companies that do this including CAT, Tate & Lyle, State Farm, and ADM.
I imagine this is something you'll run across as well, since about 25% of large firms (firms with 200+ employees) are offering retiree health benefits (Henry J Kaiser Family Foundation).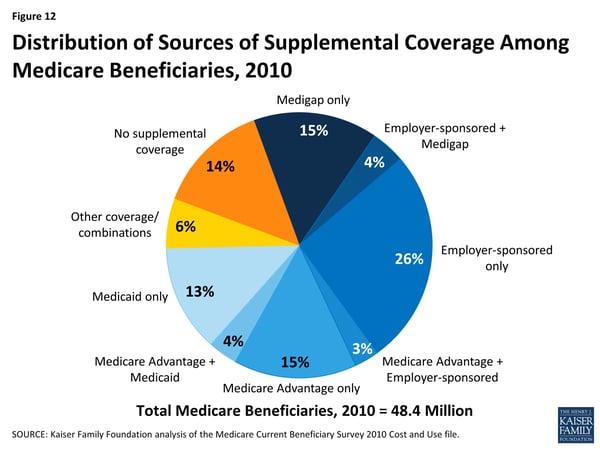 Steve confirmed with Lasso Healthcare that as long as the employer reimbursement is not specifically designed to offset the deductible, the client can have the MSA in parallel with their reimbursements.
Basically, as long as the client is allowed to use that money however they want to use it, it's allowed. As the agent, make sure you request the employer's plan document and send that to Steve to verify the details and confirm that your client can indeed get this MSA.
For my example, my client had an Aetna Plan F for their Med Supp, and they weren't healthy enough to switch carriers. They worked for CAT, which offers medical expense reimbursements up to $3,000 per year.
Note: This example was given to a client in 2020. The 2022 Lasso Healthcare MSA plan design is different – clients can now choose between two plan options: Growth MSA, and Growth Plus MSA. There are also no more regions – every client has access to the same plan options.
Here's how the 2020 Lasso Healthcare MSA product would compare to his Medicare Supplement:
| Lasso | Medicare Supplement |
| --- | --- |
| $0/yr premium | $3,076/yr premium |
| $7,400 deductible* | $0 deductible |
| $3,240 MSA deposit | $0 deposit |
*Varies by county
I proposed this Lasso Healthcare MSA product by keeping things simple.
I explained:
"It's a $0 premium product with a $7,400 deductible. Each year, the insurance company puts money into your MSA account. They put in $3,240 this January 1, 2020. There will be a deposit every January 1, but we don't know the exact dollar amount of the following years just yet. Your amount of financial risk is the $7,400 deductible minus the $3,240 deposit, which is $4,160."
The MSA product replaces his Med Supp, and he's used to paying that $3,076 premium. If we include that into his total savings, his real risk becomes $1,084.
Since he's a CAT retiree, he and his spouse get $3,000 a year for medical expenses. When you include the savings he gets from his reimbursements, you can see that he's really up $1,916 for the year.
Even in the worst case scenario, my client is making $1,916. And that's worse case! If he doesn't end up needing a ton of medical coverage that year, he's making far more than that.
He can use that extra money for deductibles, co-pays, his drug plan... and whatever he doesn't use rolls over to the next year.
The great thing about that MSA deposit is that it rolls over every year, so if they end up not using any of it, it'll just roll on over to the following year. And that accumulated money never goes away. If they die, the money in their MSA will go their beneficiary.
Once clients understand how this works, it's a no-brainer. I know it's new, and it's not like a Med Supp where everything is taken care of. There's more thinking behind this, and people don't like change. It's going to make sense for a lot of people, but especially people who get some sort of reimbursement for their retirement.
If you would've asked me last year what I would buy, I'd say a Plan G Med Supp. Now, if I'm healthy and I'm turning 65, I'm going with the Lasso Healthcare MSA.
Related: