Walmart now has an insurance agency and is hiring Medicare agents to start in August 2020.
As this news travels across our industry, opinions are all over the place. Will this gain any traction? What does this mean for the independent agent? Are we all doomed?
We're here to share our opinions based on about 40 years of experience in this business. If you've been around as long as us, you can see this with some perspective that'll definitely ease your panic. Trust us – the independent agent isn't going anywhere.
What's the Story?
Walmart Insurance Services, LLC is now hiring licensed insurance agents in its new Medicare sales venture, though the only open positions seem to be based in Carrollton, Texas. Their new job listing, published on June 30, 2020, states, "Yes, you read that right, Walmart now has an insurance agency" (Walmart Careers).
The position is temporary work from home, and agents are supposed to start the first week of August 2020.
Walmart is hiring for the following roles, though again, it's only in Texas right now:
Sales Trainer – Medicare Insurance
Licensed Insurance Agent – Medicare Sales
Quality Assurance Associate – Medicare Sales Calls
The insurance agent job description explains the agent will be enrolling customers in Medicare products and services over the phone.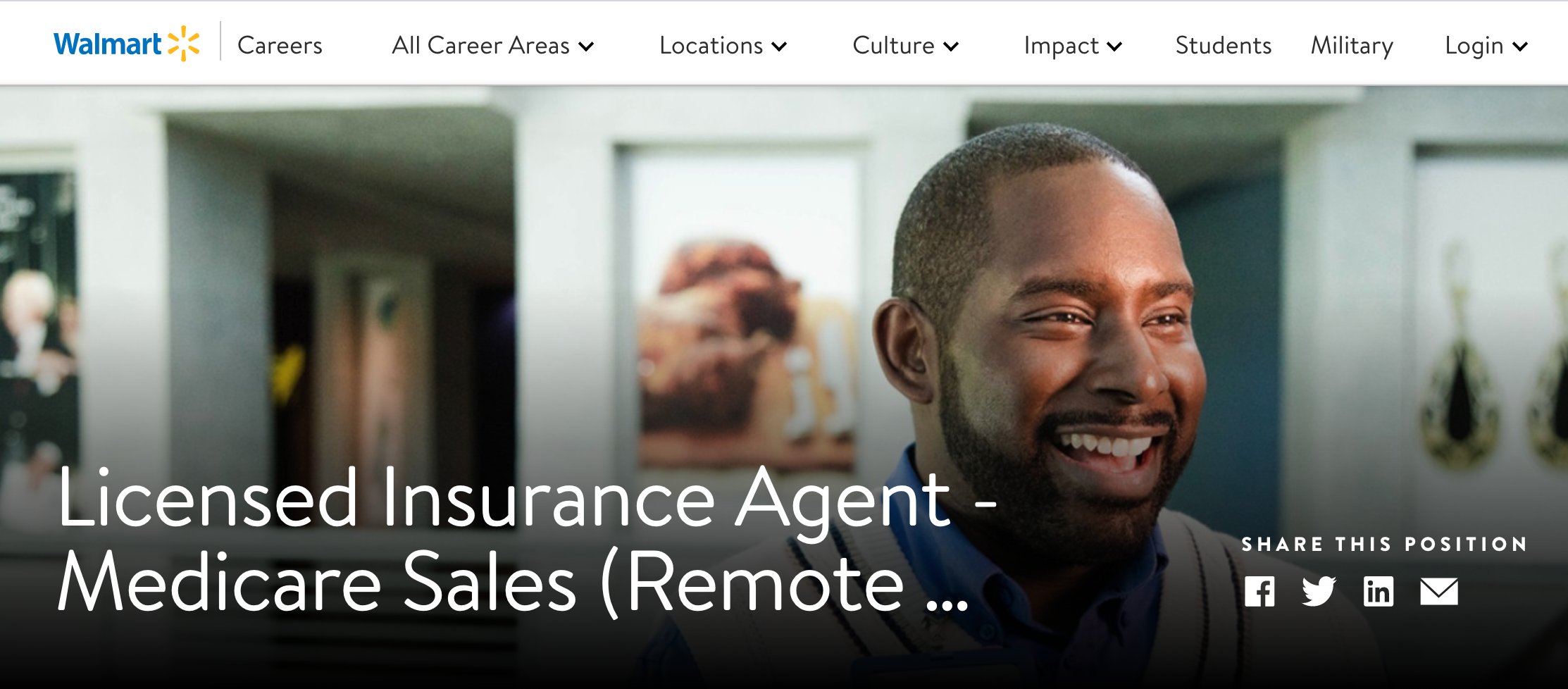 The position is a base salary with incentives, likely based on production. It comes with health, vision, and dental benefits as well as a 401(k) and access to the Walmart Employee Stock purchase plan.
Oh, and in case you were worried about dressing nicely, the post specifically says, "We're casual – we care about your performance, not your clothes."
Applicants are expected to have Medicare sales experience.
Will Walmart's Medicare Insurance Agency Drive Out Independent Agents?
The environment of senior market sales is definitely changing, but agents are here to stay.
I'm not saying Walmart won't have success, because they'll have some good people, but here's what will happen.
The really good agents will find out how much Walmart is making on the deal, and they'll leave. It'll be a revolving door of great agents leaving and new ones coming in.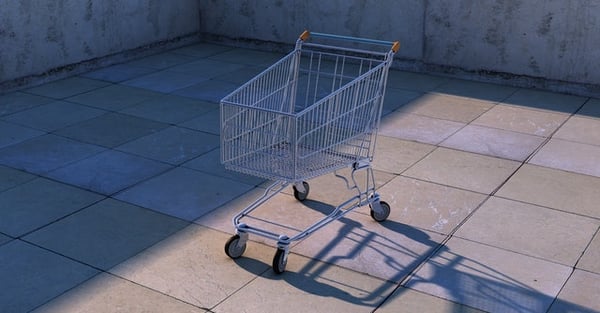 The senior consumer isn't going to be a fan of that. Seniors want the same person helping them year-in and year-out.
I don't blame Walmart for giving it a shot. But the agent will figure out real quick they can do the same thing on their own for double the money – easily.
There's always been this kind of play, and the really good agents never stay when they find out how much they're giving up.
I personally would never be afraid of competing against Walmart.
Seniors Want Hand-Holding
I could go on the internet right now and find jewelry that I could get at the store. I could buy a diamond ring online, but I don't really know what I'm buying! I'm going to go into a store so someone can explain to me the different options, which grade is better, and so on.
People can read stuff online, but at the end of the day, most people want someone to explain to them what they're buying and why. I want to be extra sure I know what insurance I'm buying. I want to know I'm in great shape if I get sick.
I really don't think Walmart will instill that kind of confidence in the senior consumer.
Social Status
I'm not making a blanket statement here by any stretch of the imagination, but I think there is a social status component that will play a part here. I really don't know if folks will want to say, "Yes, I got my insurance at Walmart."
It's similar to getting a hair cut; a lot of people would rather go to a boutique or local hair salon to get their hair cut – not Walmart.
Again, I'm just speculating on this one, but I'm wondering if this will be a component.
Conclusion
Look, our industry is always changing. Today, you have online insurance quotes, chatbots, self-service websites... there's always a concern out there that the independent agent will get driven out.
I just don't see it happening. Independent agents provide something a Walmart call center can't – that personal touch along with the commitment of being their agent for a long time. You know the value and service you provide your clients.
Walmart will probably have some success with this, but at the end of the day, it's not going to take out the independent agent.