In the first few months of the year, this industry is notoriously slow. The hustle and bustle of the Annual Enrollment Period (AEP) is over, and many agents take this time to go on vacation, relax, and coast until things get busy again.
Combine this already slow time of year with the impact of the coronavirus (COVID-19) in our country, and things are in even more of a slump right now.
If you find yourself in a bit of a slump, you can implement your own "Unofficial AEP" at any time. This is not a real Annual Enrollment Period at all, but it's an excuse for you to contact all or most of your client base and set some appointments.
Don't Wait For October 15
When you go on a road trip, at what point do you fill the fuel tank? Do you wait until you're below the "E" on your gauge? Of course not, but that's how some agents treat the Annual Enrollment Period (AEP) – they fill up, and then coast.
AEP is such a productivity booster because agents contact so many of their clients and review their policies in a short period of time. When you concentrate all these appointments together, you concentrate the paychecks as well.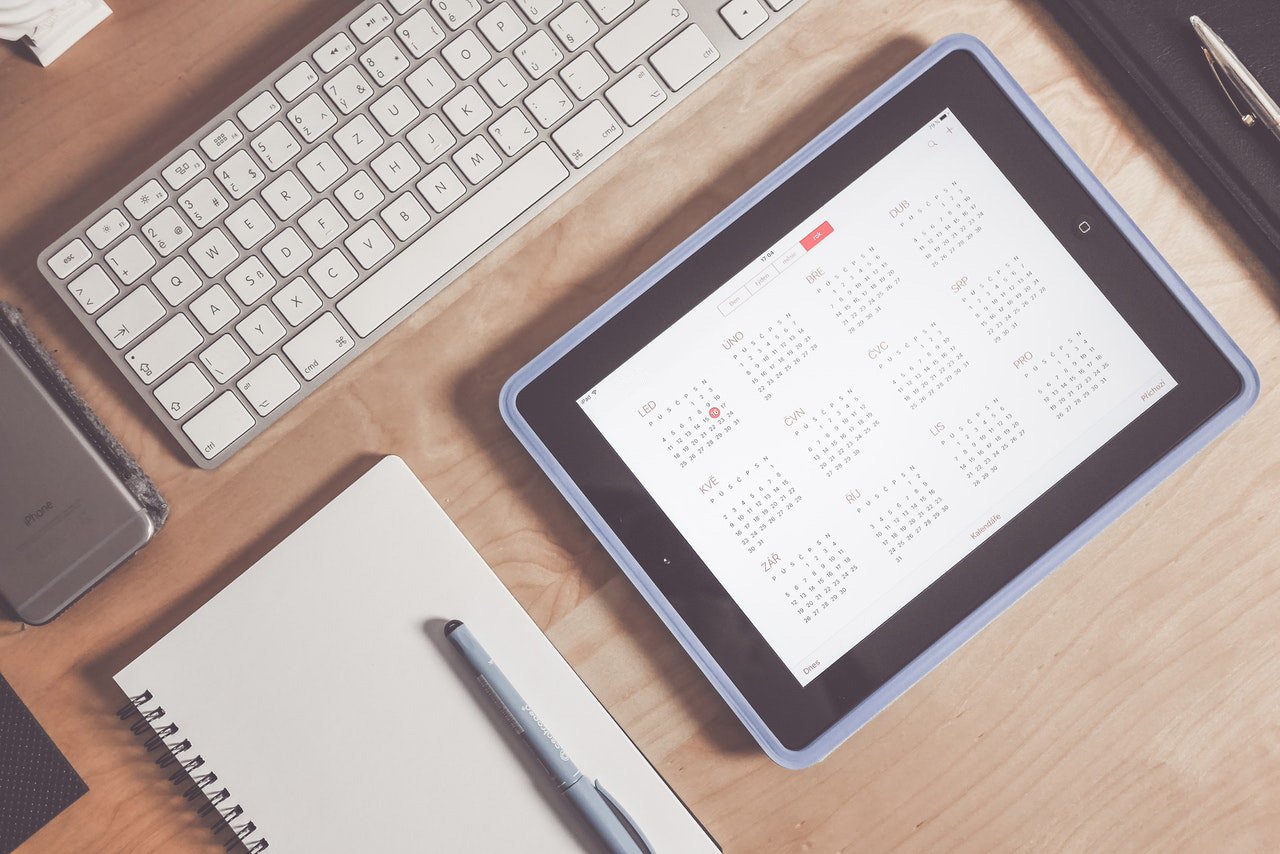 Every October, the money starts rolling in – some of you make more money from October 15 to December 7 than you do the rest of the year combined. While it's great to be flush with cash in time for Christmas, you don't want to spend the rest of the year scrambling for scraps.
And even with the COVID-19 pandemic going on, you can still meet with your clients – just do it virtually. We have a lot of tips here: The Ultimate Guide to Selling Insurance From Home
Here are some ways to keep the cash coming in year-round.
Specials – Interest Rates, New Products
Any time you have a special of some sort, whether it's a great interest rate or a new product, share it with your customers.
If you learn of something that can either help or potentially cost your client, use that to touch base with them, and keep them informed. If you're frequently communicating with clients, they're much less likely to switch to another agent, because they know you care.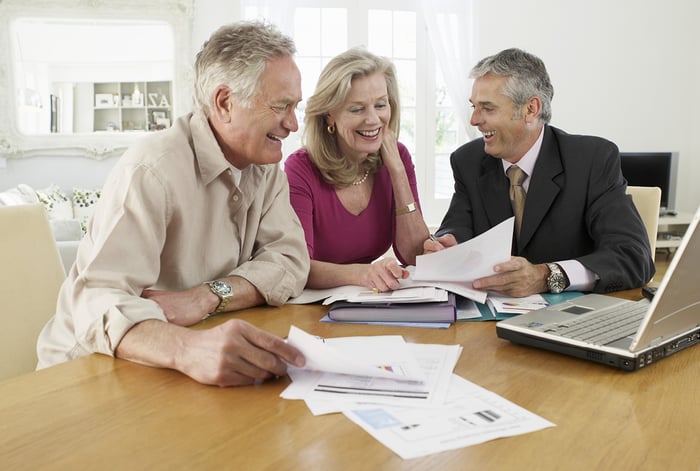 Promote Fixed Annuities
One example that comes up often for us is fixed annuities. This subject couldn't be more timely right now in the midst of the COVID-19 pandemic.
The stock market has taken a huge hit, and seniors with money in there are really hurting. However, our clients who have fixed annuities are protected and are even earning interest during this trying time.
I'd take this opportunity to do a few things:
Get in touch with your clients who have an annuity with you, and reassure them that they've made a great choice – this is a feel-good communication that'll strengthen your relationship
Get in touch with clients who don't have an annuity with you, and let them know there is a safe, guaranteed way to make interest on their money
While fixed annuity rates are down right now, it's all relative. The stock market is way down, and the banks aren't offering any interest. At this point, earning some interest is better than losing money or staying stagnant.
The highlights we'd touch on include:
The market is volatile right now, and the banks aren't offering much interest
There are plans available that offer 100% safety
They come with a guaranteed interest rate that's right around 3% right now
Zero risk, zero fees
Penalty-free withdrawals, so you still have access to your money
If you're new to annuities, Multi-Year Guarantee Annuities (MYGAs) are a great place to start. You can learn a ton of info for beginner's here: The Ultimate Guide to Selling Annuities In the Senior Market
Policy Renewals
Be proactive and approach your customers 30-60 days before their policy anniversary date. If you have a CRM, just run a report to see who falls into that category (more on CRMs in a bit).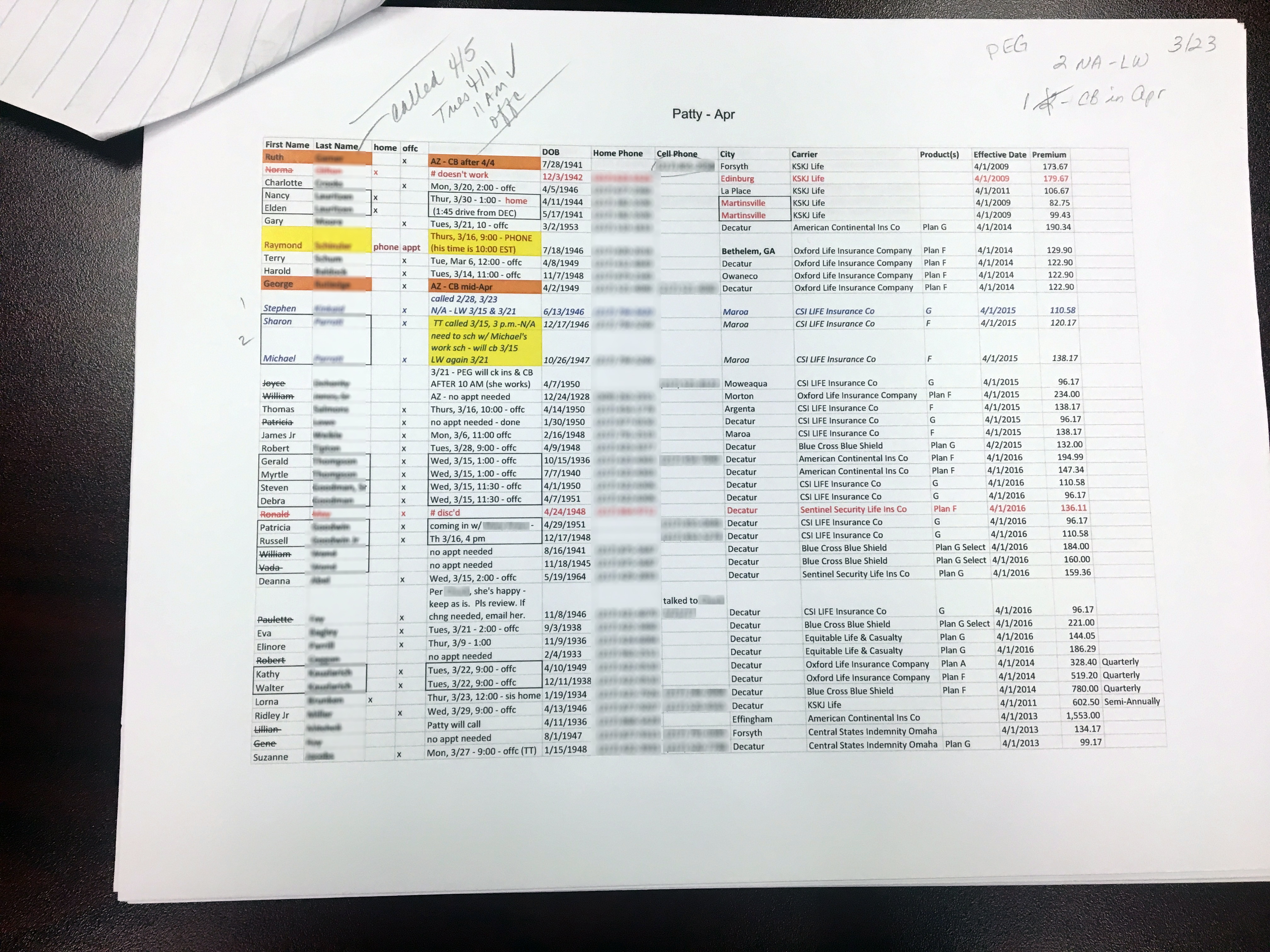 You'll usually know about rate increases before your clients do. Use the opportunity to show them you're looking out for them! When you tell them, "Sixty days from now, your rates will be going up. Here's a better option for you," they'll be glad to have such a proactive agent.
If there's not a rate increase on their policy, there's still an opportunity.
Ask if they've had any recent changes in their life that may impact their current insurance or their potential need for additional coverage. For example, maybe their spouse turned 65, and now they're eligible for a household discount, but from a different carrier.
An easy way to guide your policy renewal appointment and uncover additional needs is to use the CNA, or the Client Needs Assessment. It's a proven set of questions that will get your client talking, and more importantly, help you determine which insurance coverages they're missing.
Birthdays
Look at your policyholder list – ideally, that's in a customer database or CRM – and determine who has a birthday coming up within 60-90 days.
Lots of agents send birthday cards to these clients, but it's also a great idea to set an appointment with them. Many types of insurance increase rate bands based on age.
"I'd get in front of my customer and give them the rate at the age they're at currently and lock them in before this next birthday," says Jeff Sams.
That way, you can get them in at the lowest rate possible. With short-term care insurance, for example, your rates are locked in at the age you buy.
Jeff says, "One of the closes we always used was, 'Hey listen, you may be 73 right now, but when your birthday comes in a few months, you're going to say 73.'"
Hold a Contest
If you have downline agents and want to get them back in the game, consider having a sales contest. Our local agency just implemented one, and Michael says, "It has me rocking and rolling – I would recommend this type of contest big time!"
Here's what we did – feel free to use it as an outline for your own. We called it "The Corona Challenge."
Duration: 3 weeks
Prize: A total of $1,000 cash – $500 for 1st place, $350 to 2nd place, and $150 to 3rd place
Teams: If you have a lot of agents, consider making teams – just make sure the teams are fair based on production (make it so anyone could realistically win).
At our local agency, each team gets a list of their upcoming renewals. Appointments are scheduled for those renewals, and whoever has the most production wins.
Production Point System
We did tweak the point system a little bit for this contest:
Ancillary products are worth double points
10% on Annuities
Dollar for dollar on Medicare Supplements except if it's a new Med Supp, we count it as double points
Dollar for dollar on Life Insurance
10% on Single Pay Life Insurance
For example, a cancer plan with a $360 annual premium would be counted as $720 in this contest. An annuity with a $50,000 deposit would be counted as $5,000 in this contest. You get the idea.
The reasoning behind this point system is we are trying to value the new business more.
Other Ideas to Keep You Busy
While drumming up business is the idea behind starting your own AEP, there are other ways to stay productive during this otherwise slow time.
1. Learn E-Apps!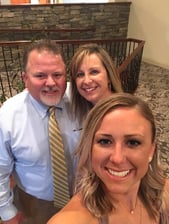 If there were ever a time to learn how to do applications electronically, it's now. We talked to Brent, a producer out of Indiana, who recently made the switch to e-Apps after 30 years of doing paper.
"Oh, it's amazing what it's done. It's been a game changer for us, especially during this crisis. Just this week, I've done 6 electronic apps," he says.
Brent says none of this would have been possible without his younger daughter, Kendall. She recently joined him and worked on implementing the e-App process as well as AgencyBloc, their CRM.
"I did not learn this on my own," Brent says. "I want to encourage older agents like me to have young people in their business – it makes life easier, and we don't take the chance of 'falling behind' in the workplace."
Save Time
With paper apps, Brent would do all of his appointments during the work day and have a pileup of apps to double and triple check, and then fax or mail out. "My last appointment would be done, but I'd still have an hour and a half of work at the end of the day," he says.
Now? The apps are done when you do them – there's no extra work after that last appointment.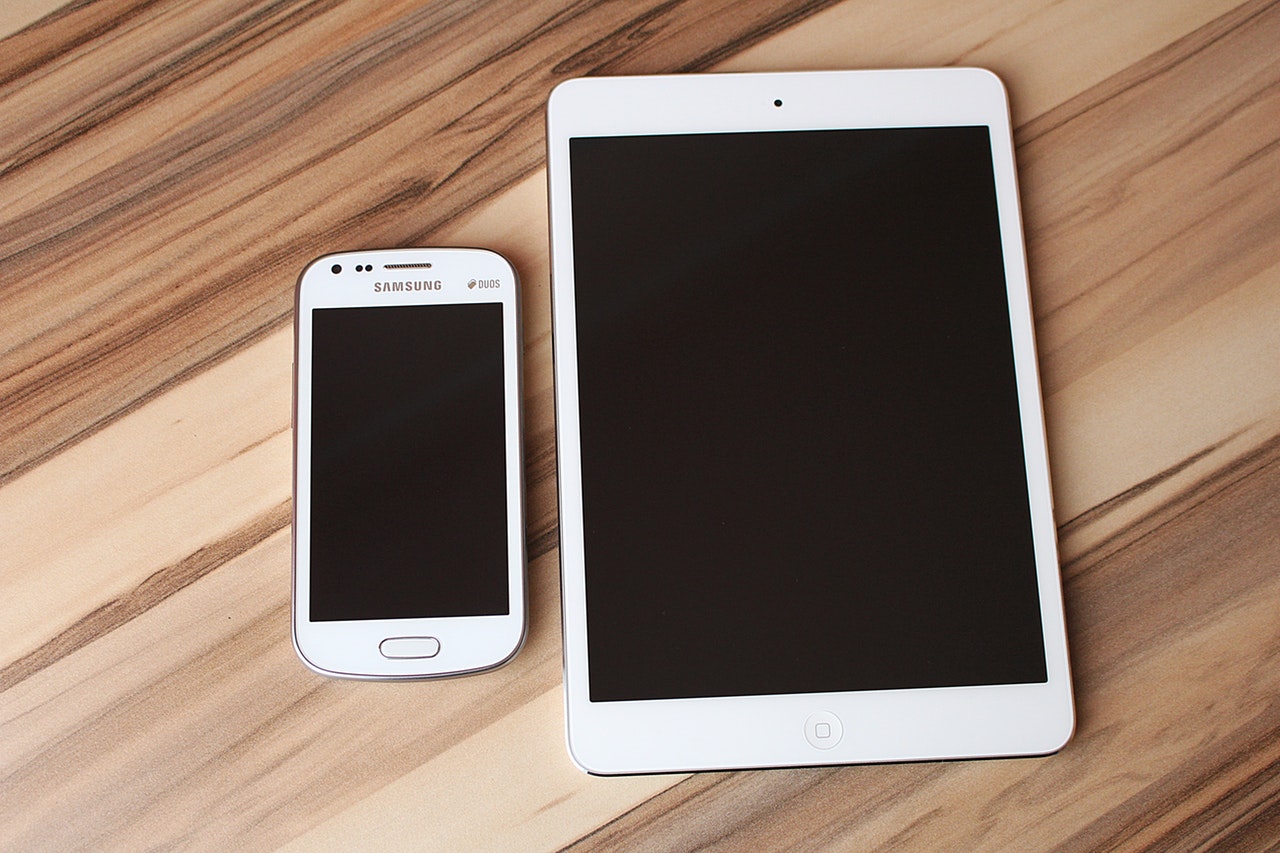 Go Paperless
Brent says he's trying to go paperless, and e-Apps are a huge help.
"We use AgencyBloc, so we just download the application and upload it to the system. I'm trying to get it so we can work from anywhere," he explains.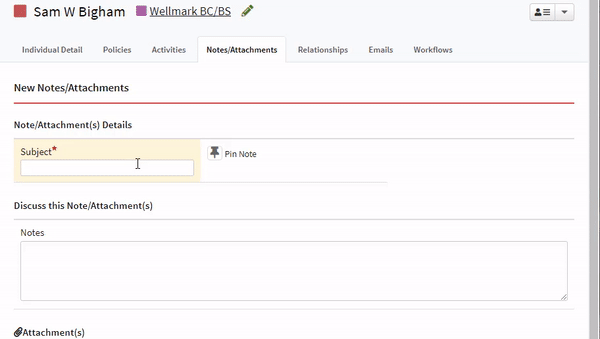 Learn the Hangups
While Brent overemphasized how game changing e-Apps are for his business, he does want to point out a billing hangup he went through that could help other agents getting into it.
He explains that some companies, like Capitol Life, will send the customer a bill. Other companies have to draft the first payment.
For example, let's say your policy is effective April 1. They'd draft the first payment. If you want to pay for the year, they'd bill you on May 1 for the year.
"That was a hangup for me. Not everyone wants to pay by bank draft, but you can reason with most people. Just tell them the first payment is taken out, then they'll bill you for quarterly or annually. It does depend on the company, but you'll learn as you go," he says.
Stay Busy
Overall, the hangups are really no big deal, especially compared to all the benefits.
"It's not hard," Brent says, "It just takes a little know-how. I wouldn't have done those 6 apps this week during this crisis if I didn't know how to do e-Apps."
2. Digitize Your Customer Database
Besides learning e-Applications, you can also stay busy by digitizing your customer database.
Benefits of an online customer database include:
Easily get a report of clients with upcoming birthdays or policy renewals
Get a quick snapshot of all information about a single client – all in one place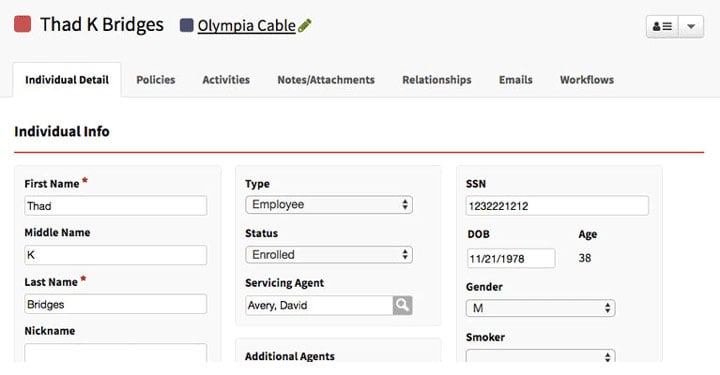 Get a report of all clients with a particular product type, like annuities
Keep notes about your client
Store documents, like electronic copies of e-Apps or completed CNAs

Get more

for your book of business if you decide to sell later on
When all of this is on paper, it becomes trivial to find information about your clients and their policies, let alone doing it on a massive scale.
If you're willing to invest in your business, we recommend AgencyBloc as a solution that's purposefully built for life and health agents, but there are others.
If you're not able to invest right now but want to take a baby step towards going digital, download our Customer Spreadsheet Template.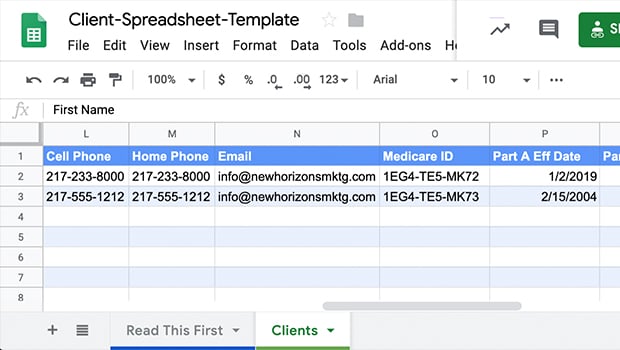 That'll help you get your client information onto a spreadsheet that's still much easier to sort through than paper files.
Further Reading: Insurance Technology: What Modern Insurance Agents Need to Run Their Businesses
3. Learn About Product Lines You Don't Currently Offer
Finally, you could also use any spare time you have by learning new product lines.
If you're not a self-learner and want a structured program with mentorship, you'd be a great fit for the All-Star Program. We hold three classes per year in Q1, Q2, and Q3.
We've also put together a lot of materials you can download to get more familiar with senior market products.
Here are a few of them:


In addition to the downloads, we also have articles on our blog that take you through the basics of many popular products:
Start Your Own AEP
If you're living in a cycle of feast or famine and need to spread your income a little more evenly throughout the year, consider using the ideas above.
No, this isn't really a second AEP, but it's a way to keep money coming in regularly. After all, isn't it better to gas up regularly, instead of coast until you're completely empty?
Other content you might like: