With an HSA, the member is the one putting money into the savings account. But with a Medicare MSA? The carrier does.
Money talks, and for employers with big groups of retirees, a $0 premium option that also comes with a deposit speaks volumes. Plus, the street-level annual commission for a 200-person retiree group is over $50,000, a compelling reason for agents to hear what all the talk is about.
HSA vs. Group Medicare MSA
The true magic of the MSA, whether we're talking about the individual product or group, is the deposit.
With an HSA, you're the one putting money into the savings account. But with a Medicare MSA? The carrier does.
The MSA is the only Medicare product that gives the member money to spend on qualified medical expenses.
For brokers who have sold HSAs in the past, the Group Medicare MSA is a perfect transition. It boasts more value to the member, the employer, and you. A true win-win-win.
Your group clients can eliminate medical and financial risks associated with the aging population with a $0 group/admin fee
Your group enrollees get a $0 premium plan and the freedom to spend, save, or invest the deposit given to them.
You get an exclusive product only available through Integrity Marketing with wide appeal and a double commissions opportunity. Plus, no AHIP is needed to sell this product.
Group Medicare MSA Market Potential
Nearly 1 in 5 Medicare Advantage enrollees are in group plans offered by employers and unions for their retirees in 2020 (KFF).
Employer-group retiree programs, also known as Medicare Advantage Employer Group Waiver Plans (MA-EGWP), continue to experience steady enrollment increases (CSG).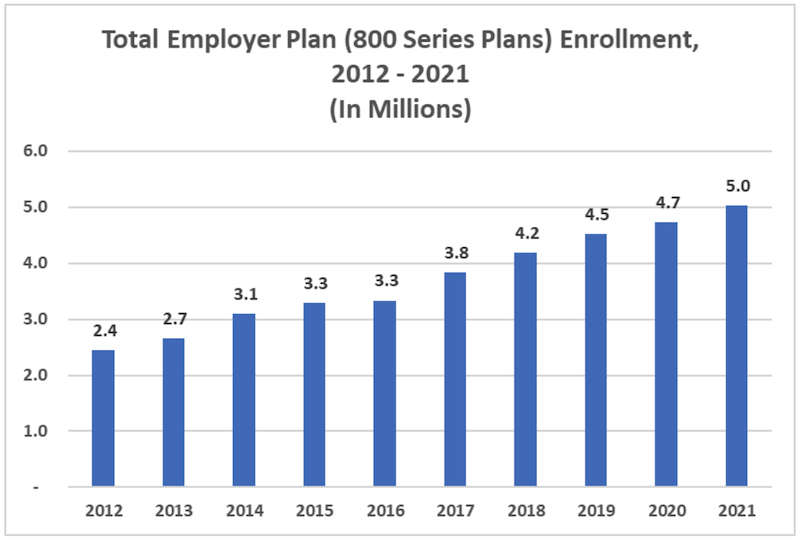 The kicker? Most group products have a premium for the employer, the employee, or both.
Employers and unions are immediately intrigued by a Group Medicare plan that has $0 admin fee for them and $0 premium for their retirees. And on top of that, the retirees are given a deposit they can use for any qualified medical expense.
While only expenses covered by Original Medicare will count toward the deductible, the retiree truly has the freedom to use their funds on whatever medical services or items they need, from dental care to contact lenses to chiropractic work and beyond.
Group writers and independent agents in Medicare sales can immediately start conversations with the following group types:
TPAs
Regional insurance carrier (white label)
State, county, or local government municipality retirees
Union retirees
Exchanges
Group retiree specialists
What Independent Agents Are Saying
Jim Maher says the group market has so much low-hanging fruit. Groups are constantly worried about how they'll take care of their retirees. How will they fund retiree healthcare in the future when they're running out of money now?
The Group Medicare MSA is the answer – it's $0 premium for the employer and the retiree.
Medicare Group MSA Plan Designs From Exemplar Health
Exemplar Health has three plan designs for the 2022 contract year. All three plans are $0 premium, and there is truly something for everyone.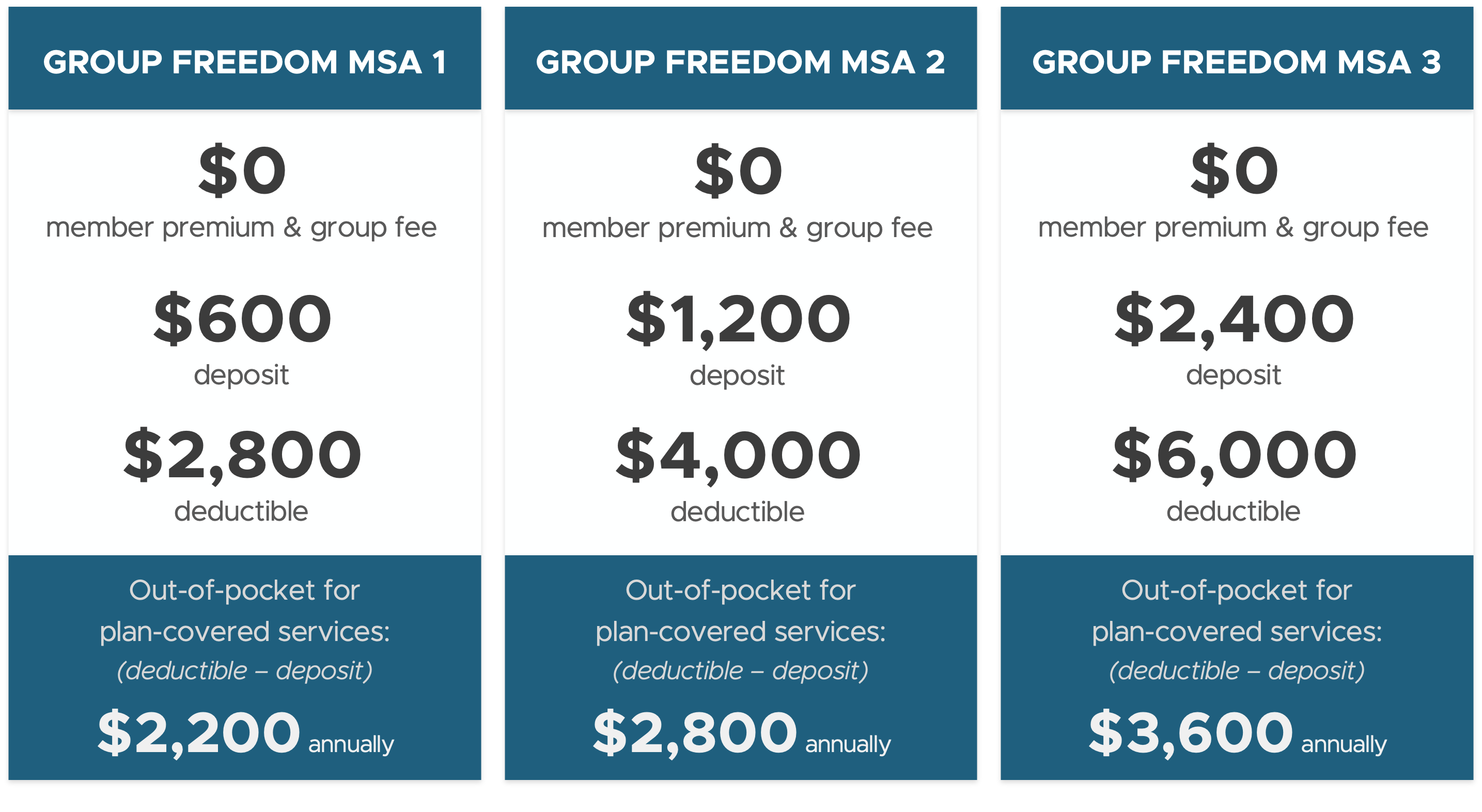 Groups don't have to select just one plan design to offer to all beneficiaries. Instead, they can offer beneficiaries all three designs and allow the beneficiaries to select the design right for them.
Plus, a full-custom plan design option is available for large groups, upon Exemplar Health's prior approval.
Group MSA Income Potential
Even if you've never sold a Group Medicare product before, a single sale could set you up for the entire year.
As an example, the street-level annual commission for a 200-person retiree group is $50,400. Consider add-ons like a PDP, and the income potential keeps growing.
Contracting Process
The Exemplar Group Freedom MSA is available to start offering to groups in all 50 states on October 1, 2021, with an effective date of January 1, 2022.
Agents can start the contracting process now, which includes:
Completing the contracting paperwork
Reading through the agent training
Taking a short, 20-question certification exam
Reminder: no AHIP is needed!
After you're contracted, you'll also have access to the Exemplar Group Freedom MSA marketing materials.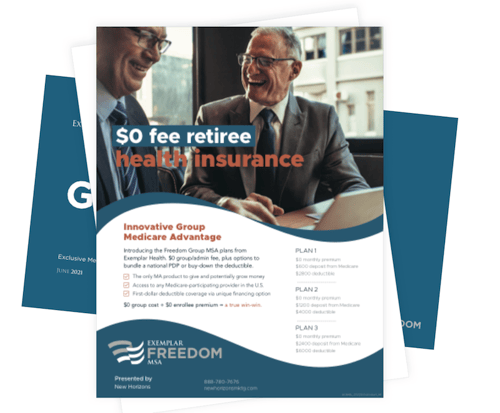 Conclusion
The Group MSA product is like an HSA in Medicare clothing – it's an easy transition for HSA writers and retirees who've had an HSA in the past.
With a $0 premium for the group and the retiree, a deposit that members can use to offset their deductible, and no networks with the MultiPlan network wraparound, the Exemplar Health Group Freedom MSA is truly the next big thing.