Have you considered joining the All-Star Program in the past? This recorded webinar is for you. Learn what training material we cover and what results to expect after you complete the program.
If you decide you want to try out the program, we offer a 100% free, two-week trial, so there is no pressure or obligation.
Final class of 2020: July 26, 2020
---
Sampling of questions asked during this webinar:
Q: If I'm not in Illinois, will the training still be helpful for me?
A: 110%. We have had people from California to Oregon to Indiana... everything we teach is country-wide.
Q: Are most people who do this program new agents?
A: No, most people who do the program are veteran agents who have a current book of business and they're trying to maximize the opportunity. About 80% of the folks are veteran agents, and about 20% are brand new agents.
What's really cool is in the same class, you have brand new people without a single client and people who have 1,000 clients. We're all learning the same stuff at the same time, so it works out really well.
Q: Is there a trial?
A: I'm passionate about this. I want to get the word out that we have this awesome program that'll improve the way you sell insurance. There is a cost to the course, and sometimes that's a hurdle. Is this going to be worth it? Should I really do this?
So, we are doing a free, 2-week trial where you get to do the training and say, "Holy cow! That's just what I needed." That'll help you determine if you want to invest in yourself with this training program.
Q: Do I have to have all my contracts with New Horizons?
A: No, you don't have to have all your contracts through us. We hope that once you go through the program and reap the benefits, you'll want to marry us without ever having to marry us, so to speak.
Q: How long are the weekly meetings?
A: The meetings are typically an hour, but what's very common is a lot of people will choose to stay on to do some additional questions or roleplaying. But I tell folks to block off an hour on Thursday mornings.
Q: Do you record the meetings?
A: Yes, we do record them for future reference. I know a lot of people like to review those later on.
Q: What's happens in Week 8?
A: Week 8 is called "Prepare to Launch." If you're a brand new agent, I set you up on a roadmap of where you should be prospecting, how you should be prospecting, what you should be leading with as your door opener, what your warmup should look like, and so on. What systems and tools should I use? What apps should I have? Should I be buying leads? Those are all questions we go through together.
If you're a veteran agent, I want you to tell me about your book, tell me what you're writing, tell me what you're comfortable with. I walk you through implementing the systems you're hoping to adopt.
---
What Is the All-Star Program?
New Horizons Insurance Marketing has developed the All-Star Program, a comprehensive mentorship and training program specifically created for independent insurance agents.

The All-Star Program is the first online course in the senior market that delivers hands-on mentorship, extremely thorough product training, and insight into proven systems that have improved agency efficiency for years. There's nothing out there like it, which is why we created it!
Captive agents have the huge advantage of getting training until they're blue in the face, but they get none of the benefits of independent agents. We wanted to find a way to blend the training you get as a captive agent with all the benefits of running your own independent show.
With the All-Star Program, you're still 100% independent, but you're not alone.
Who Is Michael Sams?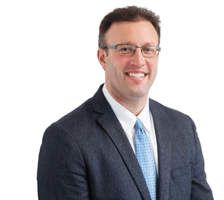 Michael Sams is a 3rd generation, senior market insurance broker. He became a senior market insurance agent with Sams/Hockaday in August of 2005 and has been helping seniors with health and life-related products ever since.
Since adopting the use of a Client Needs Assessment to better serve the individual needs of his clients, Michael has not only formed closer relationships with his customers, but he saw his personal sales increase by 474% in one year.
"It sounds silly to say this, but when I quit trying to sell insurance and began to meet the need of my client instead, my sales took off," he says.
Michael continues to serve his local book of business that is 1,000+ customers strong, but he has also adopted the role of sales trainer and mentor to new agents.
In 2018, Michael Sams paved the way for a never-been-done-before online training course for senior market insurance agents called the VIP Bootcamp.
During this 8-week course that is only offered three times per year, both new and experienced agents are learning how to dramatically increase their production and expand their books of business without feeling overwhelmed.
Michael takes the lead role by starring in 130+ training videos and offering a weekly video conference to personally mentor agents and answer questions that might arise.
Michael is confident that agents across the country will be able to match the growth he and the Sams/Hockaday agency have seen by implementing the strategies and systems taught in the course.