The fear of many agents and consumers is that new products in the Medicare space will pose problems with providers.
This is a very valid concern, and Lasso Healthcare takes it very seriously.
Article updated October 1, 2020 to reflect the MSA changes for 2021, including the request from CMS to modify the messaging about networks.
So, what do you do if your client comes to you and says, "My doctor says he's never heard of Lasso and refuses to accept it! I want to go back to Original Medicare!"
Call the Number on the Back of the Lasso ID Card!
Lasso Healthcare takes this subject very seriously – they understand that there's a huge education piece when a new product enters the Medicare market.
That's why they've taken every precaution to ensure that providers can get the information they need to move forward with the claims process.
Educate your clients about their Lasso ID card. On the back of that card, there is a Customer Service phone number for providers.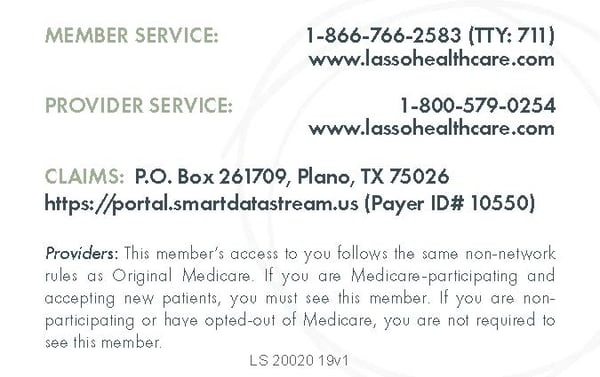 On the other end of that number is a friendly, welcoming team of representatives that has been coached up on this issue.
They understand that providers have never heard of Lasso Healthcare, and they're able to explain the Lasso Healthcare product.
What Are the Clinical Access Rules?
MSA plans do not have a network of providers, so members choose their health care
services and providers. Thousands of providers already accept the MSA, including some of the largest and most renowned systems.
Providers can decide at every visit whether to accept the plan and agree to treat members; however, members cannot be denied emergency care due to their insurance plan.
Please advise your clients to confirm beforehand if their provider will accept the Lasso Healthcare MSA. Doctors should know that Lasso Healthcare MSA claims work like an out-of-network PPO, and the Lasso Healthcare team can help explain that.
It's important to let your clients know about the customer service number on the back of the card. All the provider must do is call that number, and they'll be coached up and ready to go.
If a Doctor or Hospital Still Refuses to Accept Lasso Healthcare's MSA
If the provider has called the number on the back of the Lasso ID card and still refuses to accept it, your client will need to see a different provider.
Once the Doctor Accepts Lasso, How Does the Claims Process Work?
Once the doctor or hospital has recognized Lasso Healthcare's MSA and understands how it works, they will start the claims process.
Lasso Healthcare has come up with a series of five easy steps to help us understand how claims work:
1. Show your Plan Member ID card.
As we mentioned, this is the first step. Show your card to the provider and tell them to file the claim with Lasso Healthcare.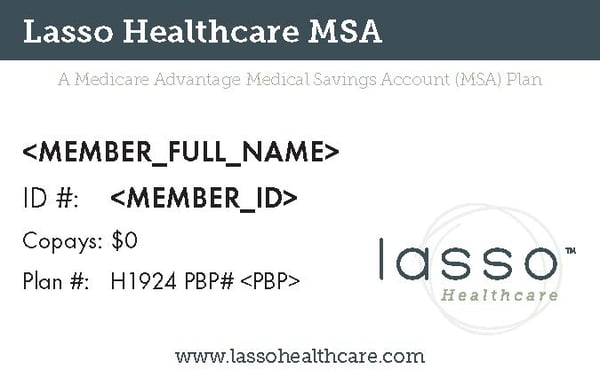 This is important to do, even if you haven't met your deductible, because it'll be counted toward it.
2. Don't pay a copay!
There are no copays or coinsurance due at the time of service with the Lasso Healthcare MSA. That's also stated on the ID card.
3. Wait for an EOB from Lasso Healthcare.
Lasso Healthcare will get the bill from the provider, and they'll re-price it based on the Medicare-approved amount. This is a KEY part of the claims process – your clients aren't going to be paying full retail price for any medical services. (See real claims examples.)
The policyholder will receive an Explanation of Benefits (EOB) showing the coverage decision, the progress toward the deductible, and any amount owed to the provider.
4. Receive an invoice from the provider.
The provider will send you a bill for your portion of the claim. It's a good idea to match up the provider's bill with your EOB to make sure you're being billed properly.
5. Pay the provider.
You can use funds in your MSA bank account to pay any amount due (via the Optum Bank debit card), you can pay out-of-pocket, or you can use a combination of both.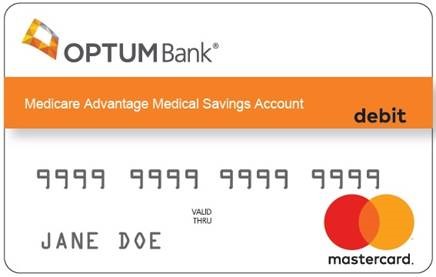 If you don't have any funds left in your MSA account, you will need to pay out-of-pocket. Once you reach your deductible, Lasso Healthcare will pay 100% of any additional Medicare-covered expenses.
Learn More About the Lasso Healthcare MSA
As you can see, this whole process is pretty simple, and if you ever need additional support, we are here to help you succeed.