New Horizons Insurance Marketing has developed the All-Star Program, a comprehensive mentorship and training program specifically created for independent insurance agents.
The All-Star Program is the first online course in the senior market that delivers hands-on mentorship, extremely thorough product training, and insight into proven systems that have improved agency efficiency for years. There's nothing out there like it, which is why we created it!
Captive agents have the huge advantage of getting training until they're blue in the face, but they get none of the benefits of independent agents. We wanted to find a way to blend the training you get as a captive agent with all the benefits of running your own independent show.
With the All-Star Program, you're still 100% independent, but you're not alone.
Who is the All-Star Program For?
The All-Star Program is a great fit for a variety of different agents and situations.
After years of experience and receiving feedback from agents and agencies, we've developed the course to be a perfect fit for the following individuals:
The experienced agent who wants to increase his or her production, get into new product lines, and spread business out over 12 months
The agent that's new to senior market insurance and has no clue how to begin
The P&C agent who wants to offer solutions to existing clients over 65 rather than leaving all of those opportunities (and commissions!) on the table
An agency owner that wishes his or her downline agents were producing more
A brand new agency owner that needs help training agents and recruits
The agent who is ready to retire and needs help training his or her replacement
The All-Star Program is an ideal solution for many different individuals in different walks of life. This program is designed to help you work smarter, not harder, and it all begins with the VIP Bootcamp.
The VIP Bootcamp
Part of the All-Star Program is an 8-week online course that kicks everything off. That initial training course is called the VIP Bootcamp.
The VIP Bootcamp is an online, on-demand video course that you can do in the comfort of your home. (You do not need to come to Decatur, IL to do the course.) The training modules are in something called a Learning Management System (LMS), which makes it super easy to log in and complete the sessions on your own time.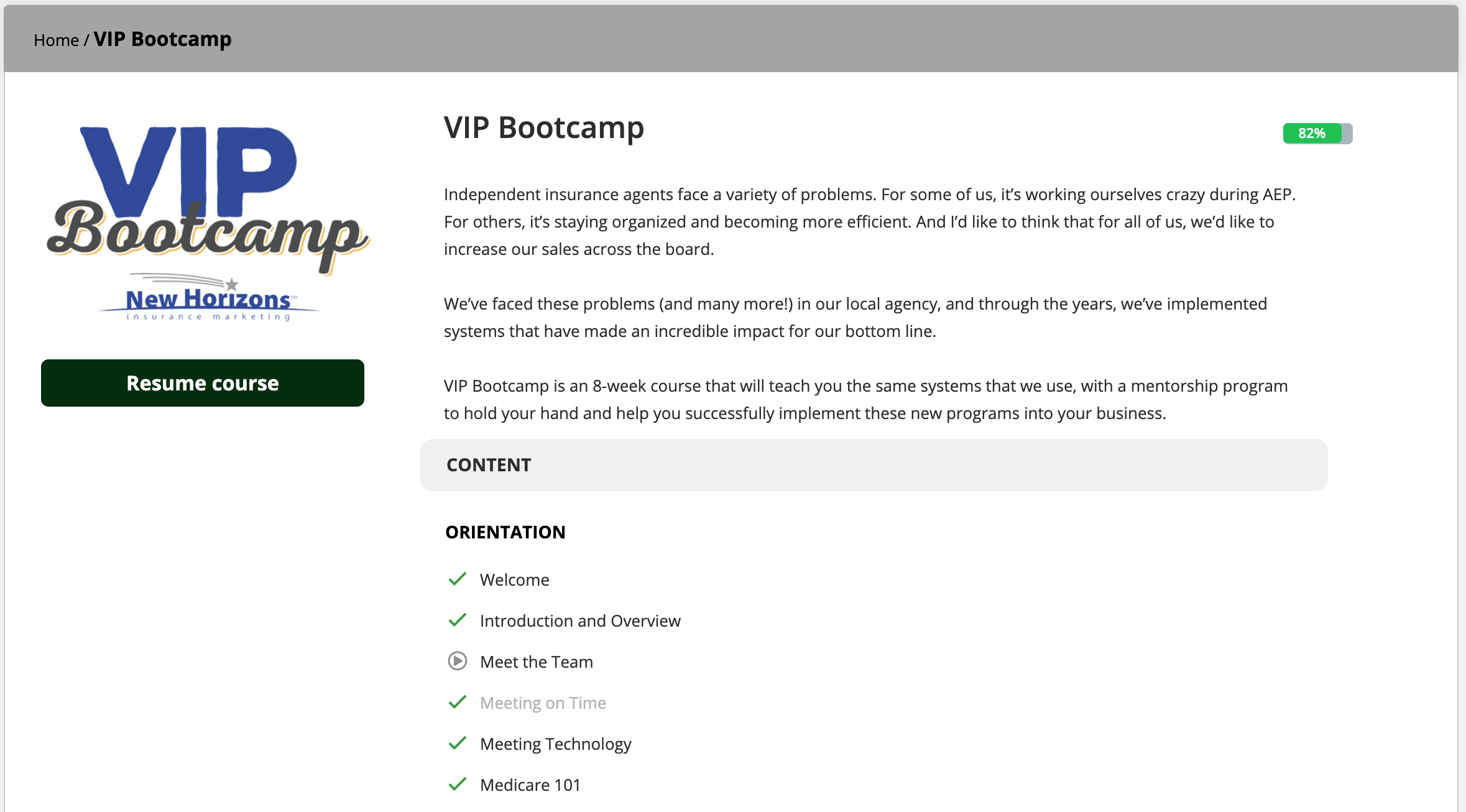 Each week, you'll learn about a new topic that'll help you become a more well-rounded insurance producer.
As mentioned, the VIP Bootcamp is 8 weeks long, and every Sunday, the next week's training will become available to you. You'll have until Thursday to watch each video, complete the quiz, and review the homework.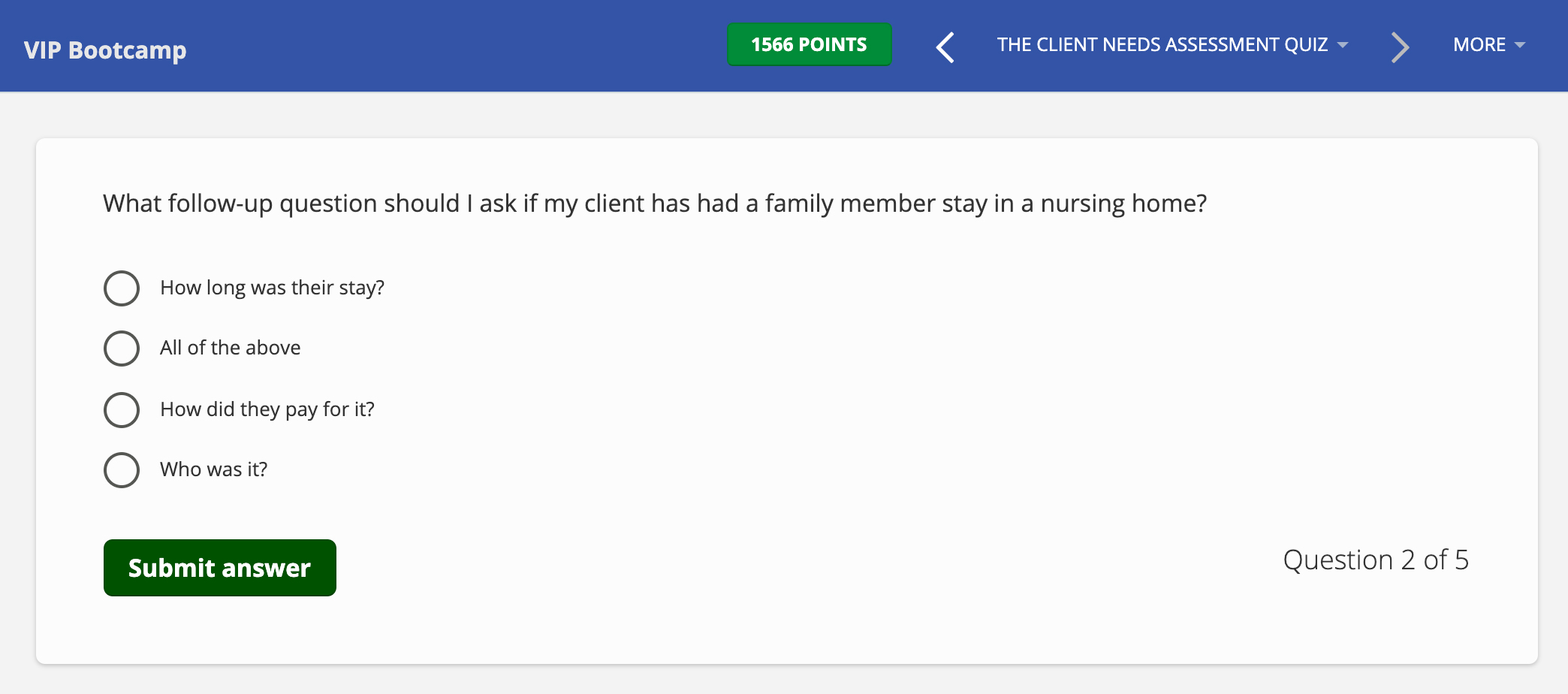 On Thursday, you'll have a live video conference with me. Here's what to expect during the live video conference:
Weekly motivation and highs and lows of your week
Questions you have after watching the training videos
Sales situations that have come up over the last week
Roleplaying sales presentations for new products learned
Anything else you want to cover while face-to-face with myself and the rest of your class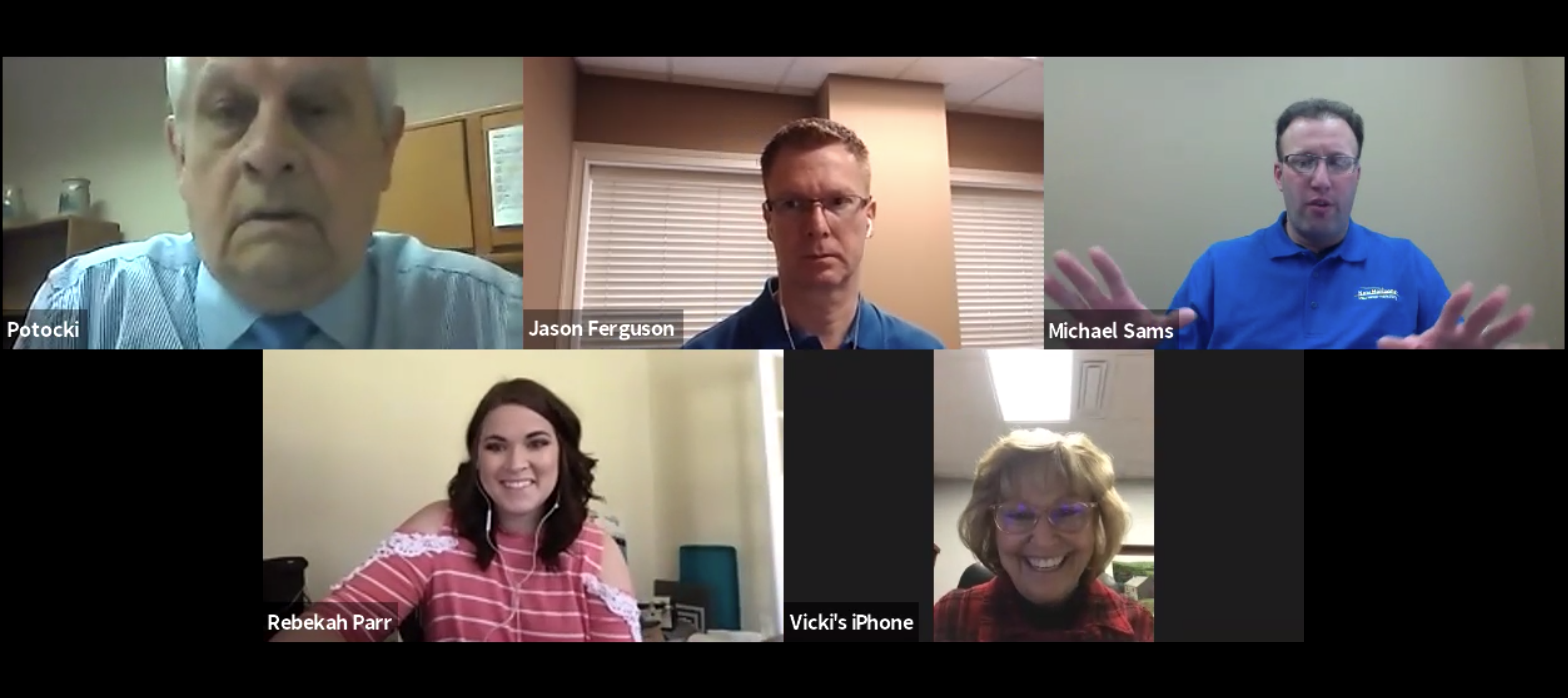 With the VIP Bootcamp, you have the advantage of watching the videos and learning the material on your own time, but you still have the structure and face-to-face help of a mentor that keeps you on track each week.
The All-Star Program is completely customizable to whatever walk of life you're in. If you're a P&C agent, you'll be able to share your unique hurdles and get feedback on how to combat them. If you're a new agent, you'll be able to ask those "I'm new to this" questions without feeling less-than. And if you're an experienced agent, you have the opportunity to pick my brain and learn from the others in your class.
What Do You Learn In the VIP Bootcamp?
The VIP Bootcamp is incredibly in-depth:
Over 130 training videos
Over 7 total hours of training time
8 product categories
During the first week, you'll learn all of the nitty gritty details regarding the Client Needs Assessment, which is the foundation of the sales process you'll learn throughout the rest of the course.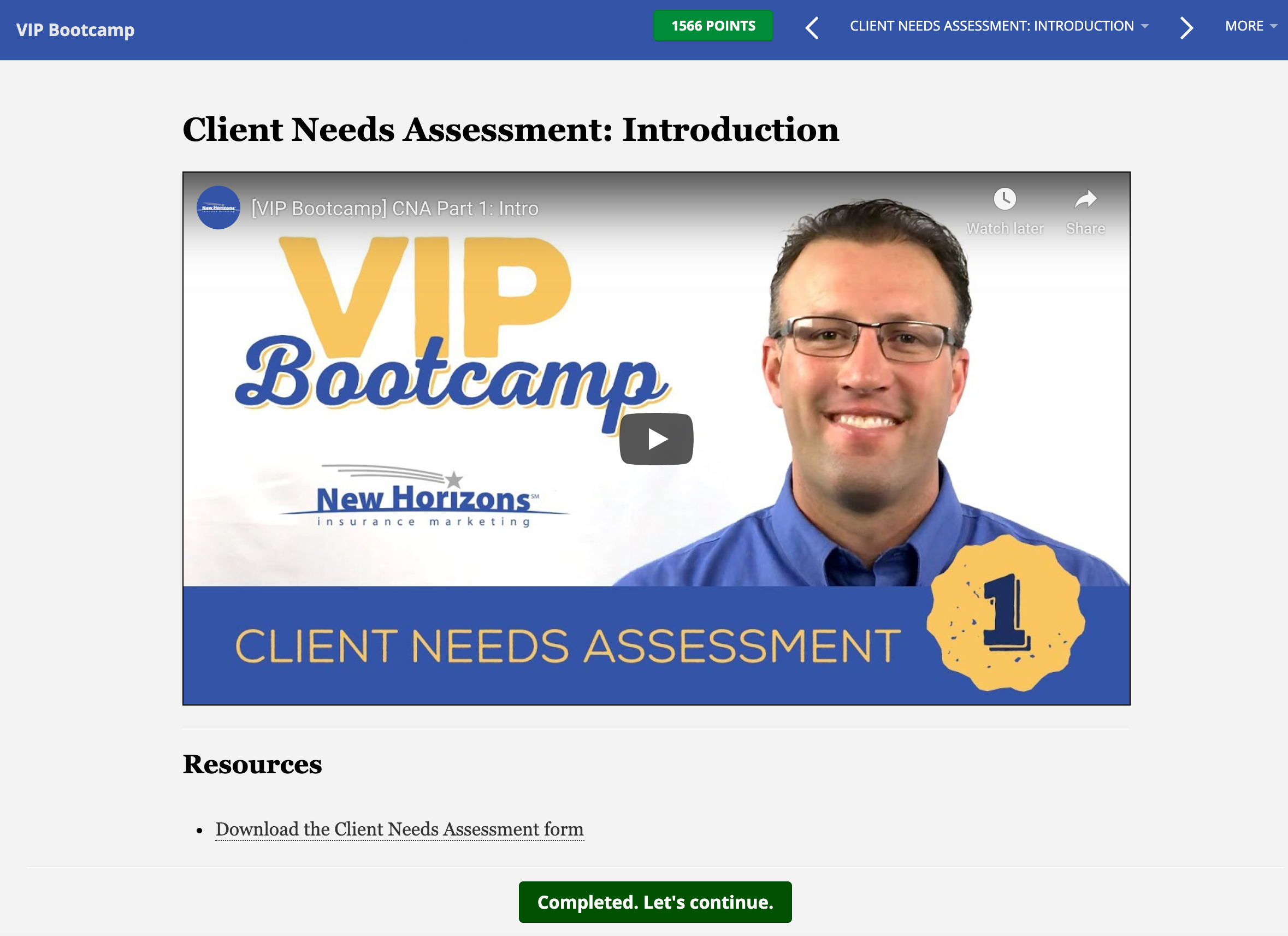 Once you understand that foundation, you'll build on it week after week until you're confident and prepared to use it in real-life sales situations.
After you understand the questions involved with the CNA and all of the experience and tips that I'll share with you, you'll dive into your second week that introduces product training.
Throughout the 8-week bootcamp, you'll learn everything you need to know to sell the products effectively. From detailed product knowledge to fielding objections to giving the presentation, you'll be fully prepared to start selling – even before the bootcamp is over.
These are the products you'll learn to sell:
Cancer Insurance
Annuities
Life Insurance and Final Expense
Long-Term Care Solutions (LTCi, STCi, and Life w/ LTC)
Medicare Advantage
Hospital Indemnity
Medicare Supplement
Part D
You'll also get access to a ton of bonus materials that you can watch at any time, including:
Medicare 101
How to use our quoting software
E-app tutorials
Live client presentations from myself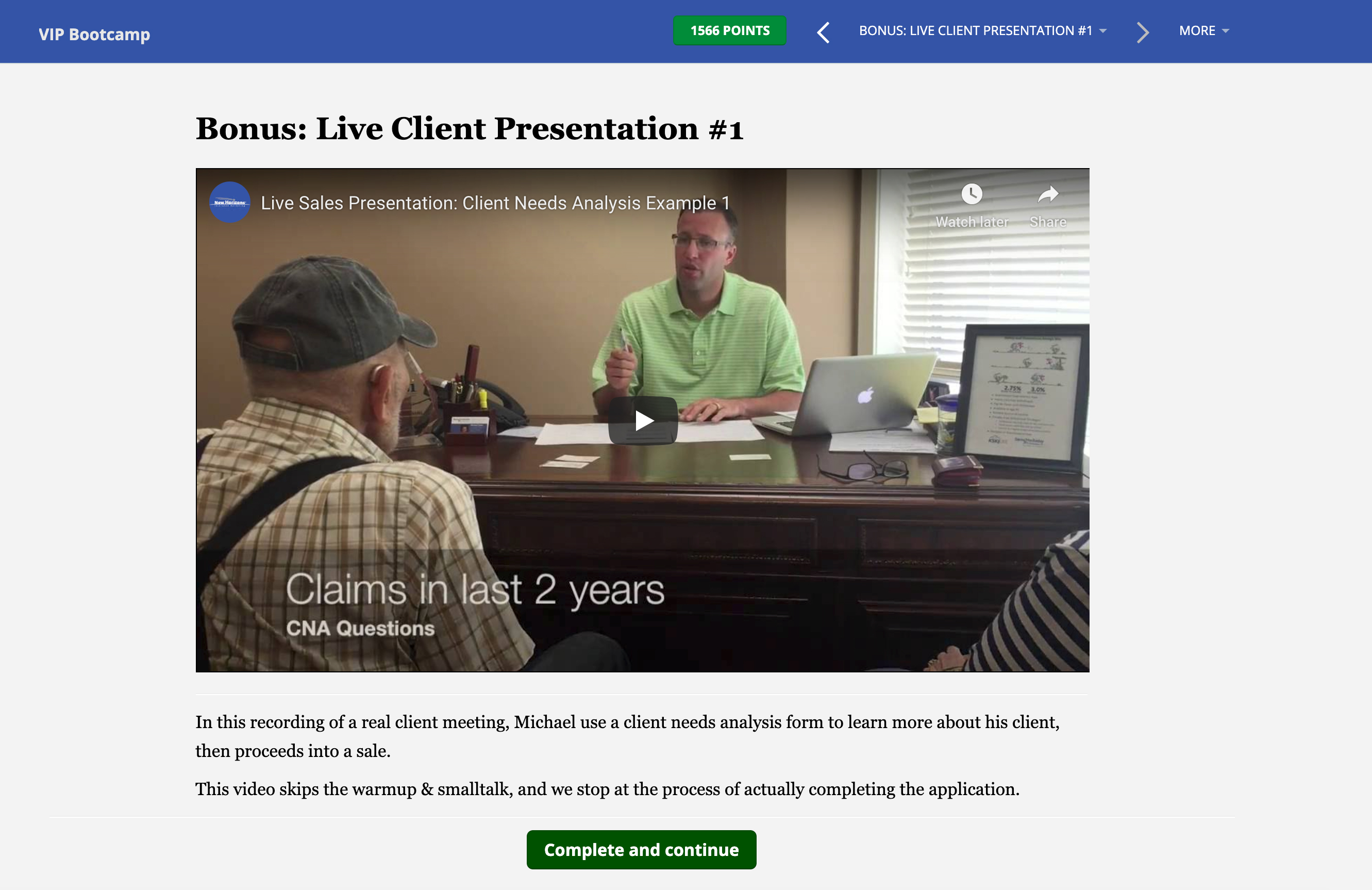 How to work renewals
How to use AgencyBloc (a CRM)
The final week of the VIP Bootcamp is all about setting up a plan for success. Now that you have the product and sales knowledge, how will you make sure you use it to be successful?
You'll work with me to complete the Preparing to Launch Checklist, which includes setting up any systems you don't currently have in place and setting production goals for yourself following the program.
What Happens After the 8-Week VIP Bootcamp?
The VIP Bootcamp is the starting point, but the All-Star Program does not end there.
In our own agency, we've found that accountability and motivation over time is what makes this program successful.
Sure, you can complete the 8 weeks of training and feel great, but what happens after that? What happens when you start doubting yourself? When you start to fall back into your old comfort zone?
Experience tells us that those who don't continue with the All-Star Program past the 8 weeks have a higher probability of falling back into their old ways.
That's why I continue to make myself available to you for your first 3 sales in each product category. That's right – you can call me for help or even assistance during the sales presentation. Once you make 3 sales, your confidence skyrockets and you'll feel more comfortable doing it on your own.
As an independent agent, it's easy to feel like you're doing everything alone. The All-Star Program is a way to stay connected, to be a part of something, and to have some healthy competition.
Enrolling Downline Agents or Employees In the All-Star Program
The All-Star Program is an ideal solution for agency owners, banks, or any other organization that wants to get more from their employees.
What we've found is when the All-Star Program students aren't paying their own way (the employer is), they need extra accountability to get the most from the program.
It's the same concept as college students whose parents are paying their college tuition – they're less successful and are more likely to fail (Forbes).
To ensure success from your agents or employees, we've outlined expectations for the enrollees as well as steps we will take to make sure they stay accountable.
Expectations include:
80% attendance rate minimum
All coursework and assigned homework completed by Thursday morning each week
70% or higher on all quizzes and tests
Preparedness for conference calls and roleplay sessions
The accountability includes:
Weekly reports will be sent to the employer outlining the employee's attendance
Reports will be sent to the employer showing the employee's quiz and test scores
Notes about the employee's preparedness and performance on conference calls and roleplaying sessions will be sent to the employer
We know you want to get the most out of the program, and we'll work with you every step of the way to ensure your business investment pays off.
How Do You Know the All-Star Program Works?
We didn't create the All-Star Program until we refined the systems in our own agency. We know it works, because we've proven it to ourselves!
I spent years – yes, years – testing new theories and learning how to get clients to come to me – not the other way around. And as my sales started to skyrocket, I knew I was on to something.
I started teaching this new system to the other agents in our agency, and many were skeptical.
One of our agents was winning the Agent of the Year Award each year… why should she listen to me when she's already a rockstar agent? But as she saw my sales start to spiral upwards, she decided to give it a try. What did she have to lose?
After one year, her sales increased by 88%.
That's when I knew this wasn't just something that worked for me. It can work for any agent out there who wants to stand out above the rest.
My personal production went from $296,000 to over $1 million today. New agent Laura earned a $21,000 commission as a brand new agent just a few months after completing the training. Before Donut even finished the VIP Bootcamp, he earned over $8,000 in commission!
How Much Does the All-Star Program Cost?
The All-Star Program includes the 8-week VIP Bootcamp, which is a one-time fee of $3,600.
That fee covers the cost of all of the training, access to the Learning Management System, a welcome kit that includes a VIP Bootcamp workbook, and all of the face-to-face video conferences.
We have a special rate for agency owners enrolling multiple agents at a time, so please reach out to us for more information.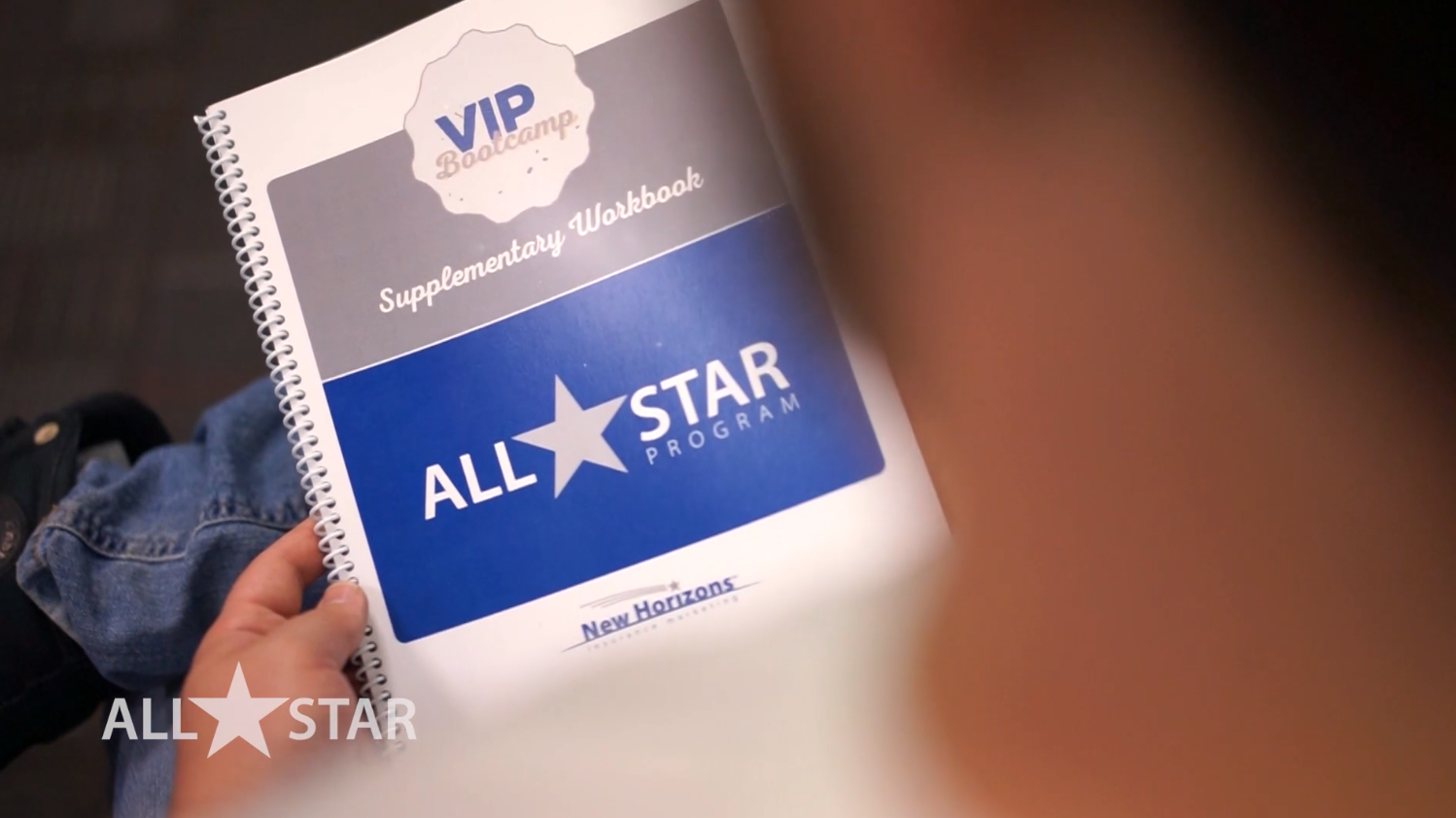 While this is an investment in yourself and your business, rest assured that the majority of students pay for the cost of the course before it's even over – that's a testament to the power of the sales systems you'll learn.
It's also important to understand what the systems taught in this course did for the production of not only myself, but for our local agency. Our local agency's production doubled in just 6 months using the systems taught in the VIP Bootcamp.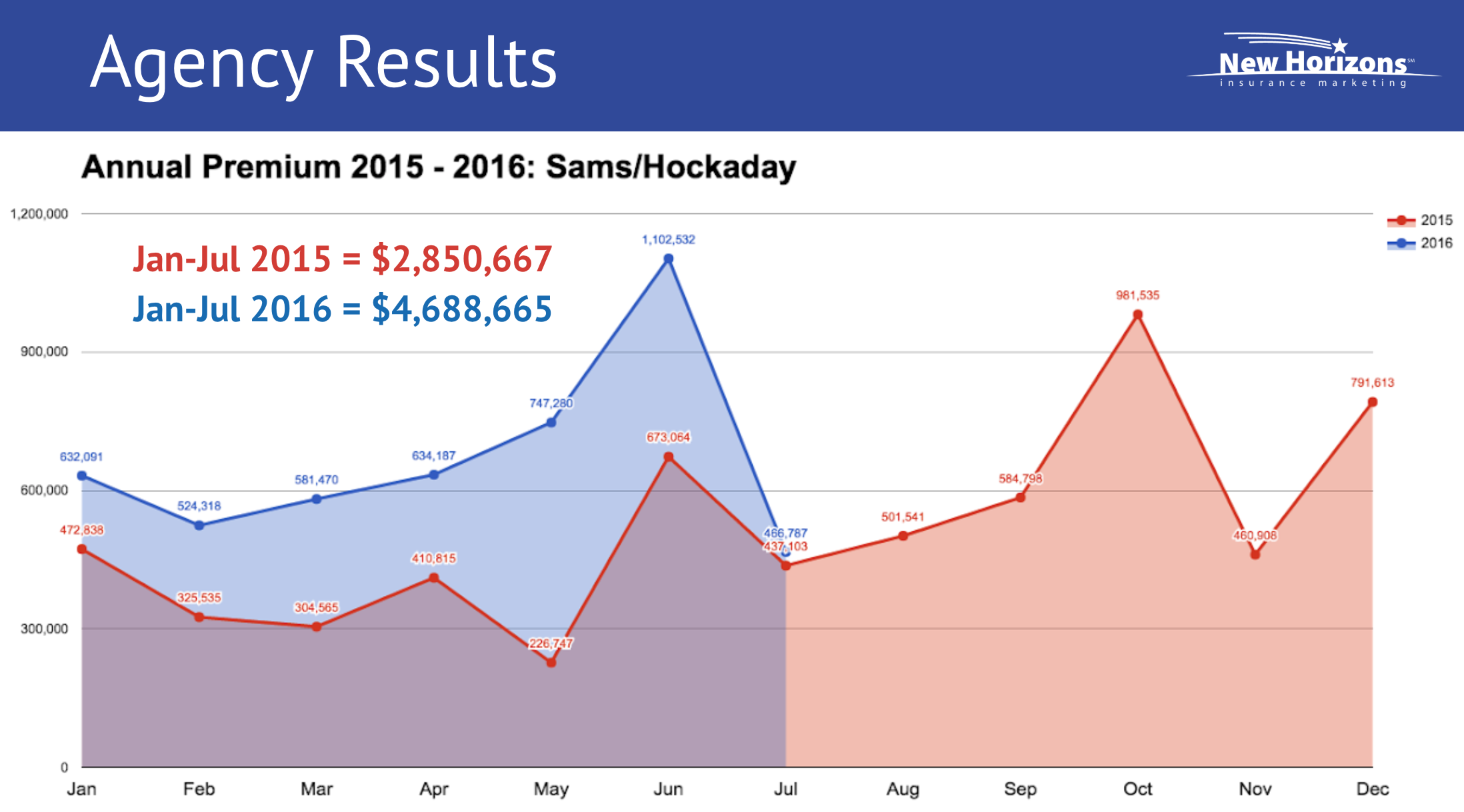 How much could you make if your income doubled?
We've priced the cost of the VIP Bootcamp to reflect the value that it offers to independent agents.
And I feel like I have to say this: there is no comparison between the All-Star Program and free agent courses already available from other FMOs – trust us, we've compared them.
We are so confident in the power of the All-Star Program because we've seen its success first-hand. If you have any questions about the course fees, please get in touch with us!