Sit down with John Hockaday and Jeff Sams of New Horizons Insurance Marketing for an FMO's perspective on the Top Med Supp carriers for 2022.
---
Video transcript:
We're at that time when we share who we feel will be our top carriers for 2022. We refer back to 2021 to see what horses have been taking us down the track. Here are our Top 8 Med Supp carriers for 2022.
Please note: these carriers are not listed or discussed in any particular order.
Lumico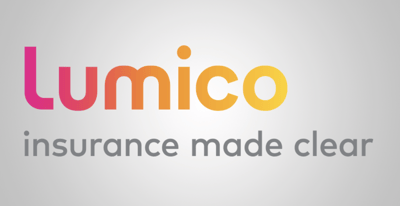 Lumico is a relationship we've had since 2018, and it's just gotten stronger and stronger. Our production has continued to grow with Lumico, and they do an awful lot right.
Their underwriting is solid as a rock, their e-app process now works very smoothly, and for some agents, Lumico is their No. 1 carrier. They love them, and Lumico has done a great job on their app bonuses.
Related: Everything You Need to Know About Medicare Supplement E-Apps
American Benefit Life (ABL)

American Benefit Life, sister company to Liberty Bankers Life and Capitol Life, was slow getting out of the gate, but I believe that by the end of 2022, they will be one of the frontrunners.
Other carriers take rate increases as we go into the first half of the year, but ABL looks really strong and steady as they just came out with their rates in the fall.
And their sister company, Capitol Life, has rate increases down around 4%, which is far less than expected.
We believe ABL will be a strong player in 2022. And besides their cash bonuses, they have an incentive trip to Norway that I hope our field goes for. Marty Martin puts on great trips!
ManhattanLife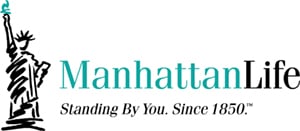 Another great partner for us that we've been steady with for years is ManhattanLife.
We have a strong personal relationship with the ManhattanLife team. They do all their own admin and claims in-house, which a lot of carriers don't do anymore.
When we get stuck on something, we can always get it fixed as we can get to the right people. Their rates are great, their e-app is slick, and the signature process is good.
We're looking for a strong and steady 2022 with ManhattanLife.
Aetna and Accendo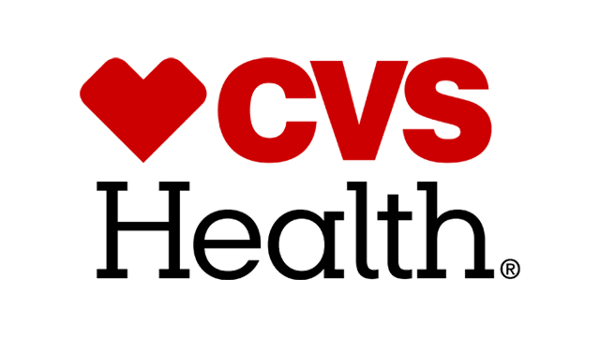 Aetna and Accendo have really changed the industry. I see them as staying right there in the forefront as a major player in 2022.
For the last couple of years, they've been our top carrier overall, by far, if you lump them together.
With the Accendo/CVS Health brand and a 14% household discount in most states, this product is really an agent and consumer favorite.
We're looking forward to a great year with Accendo and Aetna.
CSO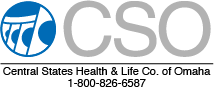 A carrier that's been with us since 2011 is Central States. When I think of Central States and the whole relationship, the cornerstone is Gary Craft. He has brought us great products with great pricing, and I can't believe it's been 11 years!
They'll always be right there as another top player. The agents that write CSO love them – you never hear a compliant.
CSO has solid underwriting, and you know what to expect when you send an app in.
Medico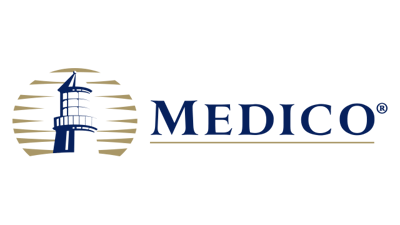 We've had a relationship with Medico for about a decade. But boy, have they turned it on this year!
Of all the kickoffs, Medico's was the biggest product launch of any carrier with Accendo as a possible exception.
They are doing a fantastic job, and they're getting a lot of premium.
I judge companies by the feedback of agents that write it, and we've heard nothing but praise. I was just out in Iowa meeting with the home office staff, and what I loved about them is they were so appreciative of the Integrity partnership. It's an exclusive deal for them, and it's nice to be in a partnership where they appreciate you and you appreciate them.
Medico has other great products besides Med Supp, too. They're very solid.
If you're not taking a strong look at Medico, you need to, because they're racing right now.
Great Southern Life

Americo/Great Southern Life is another carrier that's been with us for around 5 years now. Americo was one of the first to come out with the green and red underwriting system.
We go back to that, because I don't know if the whole field gets how good they are at what they do. They keep their rates down to where they're still competitive. You don't see any agents moving GSL or Americo business, because they stay competitive.
They're one of those players that once an agent starts writing them and experiences the service you get, they are dedicated. When you have a problem, you can get it fixed so quickly. It should be easy, but it isn't always that way. But with GSL? They really come through every time.
You have great underwriting, great service, and a huge consistent cash bonus program.
If you give GSL $30,000 in premium, you get rewarded for it every 6 months.
Mutual of Omaha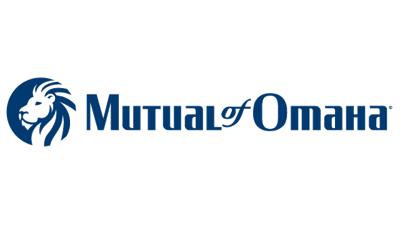 Mutual of Omaha goes back to 1966. Without the relationship we've had with MoO, we wouldn't be where we are today. They've been a leader to the consumer and the agent, and they've taught a lot of insurance companies how to do this business right.
I know of agents that have done business with MoO for decades and have stuck with them. They're steady, their processes are really smooth, and you know what to expect.
When I think of Mutual of Omaha, I think about how they value the agent. They give the agent a good trip – I know agents that went to Las Vegas with them last year and said it was a fantastic trip. And the periodic bonuses they provide are excellent as well.
The service is also great. We may be listing Mutual of Omaha last on our list, but they're by no means last!
Conclusion
We've listed our Top 8 carriers for 2022, but we have them all. Plus, we have new carriers coming in 2022, so keep an eye out for some exciting announcements!
You – the agent writing the business in the home or by phone – is who we work for. We are relational and we will never forget that the most important part of our business is you the writing agent.
Have a great 2022!
Related article: Want to Expand Your Med Supp Business? Consider These States