Scope of appointment forms are the bane of any insurance agent's existence during AEP. Thankfully, CSG released a new feature that allows you to do Scope of Appointment forms electronically.
We think it's awesome, so we upgraded our quoting system, and all contracted agents will have access to this feature.
How to Start an Electronic Scope of Appointment
To check out the new e-Scope of Appointment form, sign in to the producer portal and click Electronic Scope of Appointment (eSOA).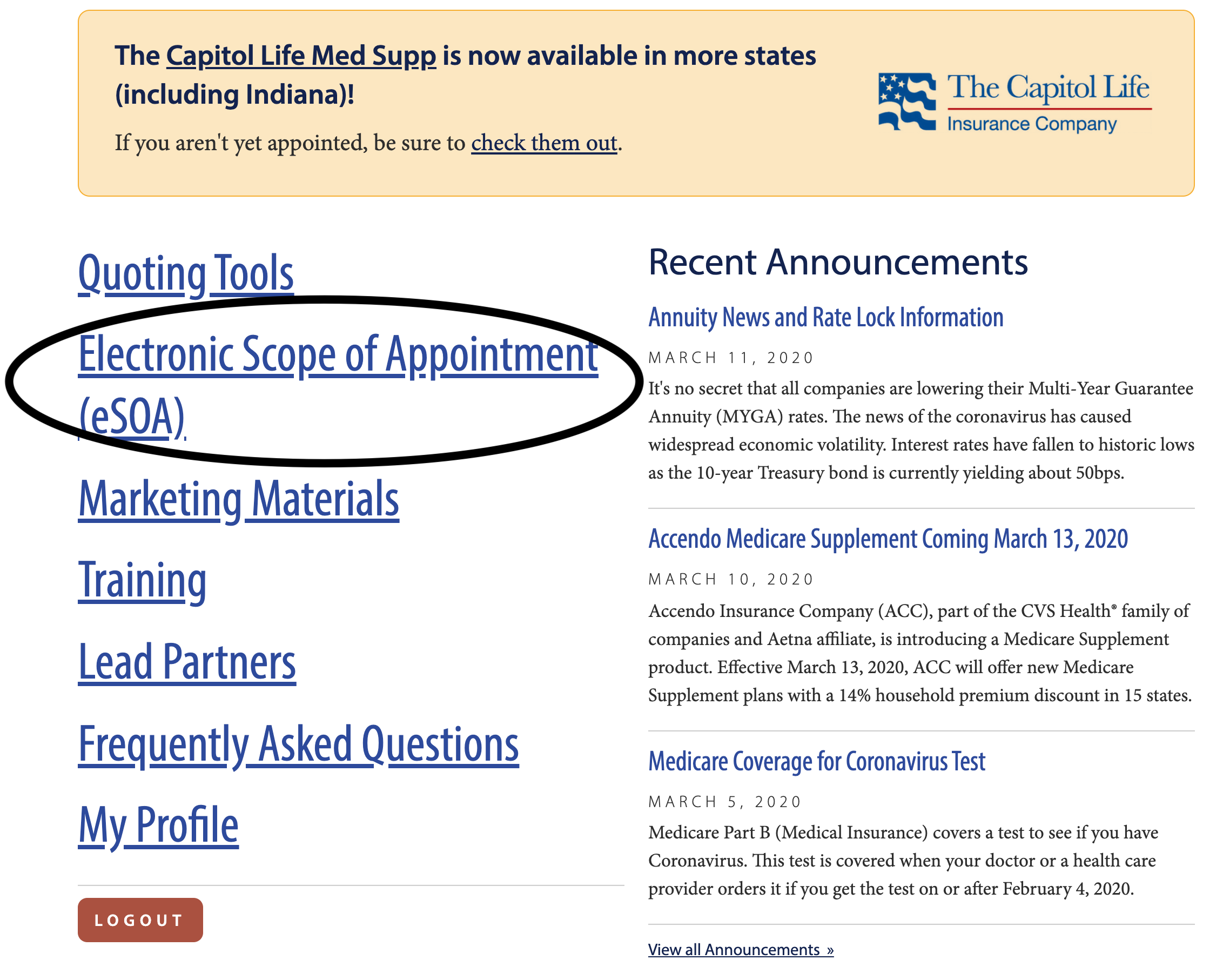 If you're not already registered, you can sign up and get free access to the quoting tools.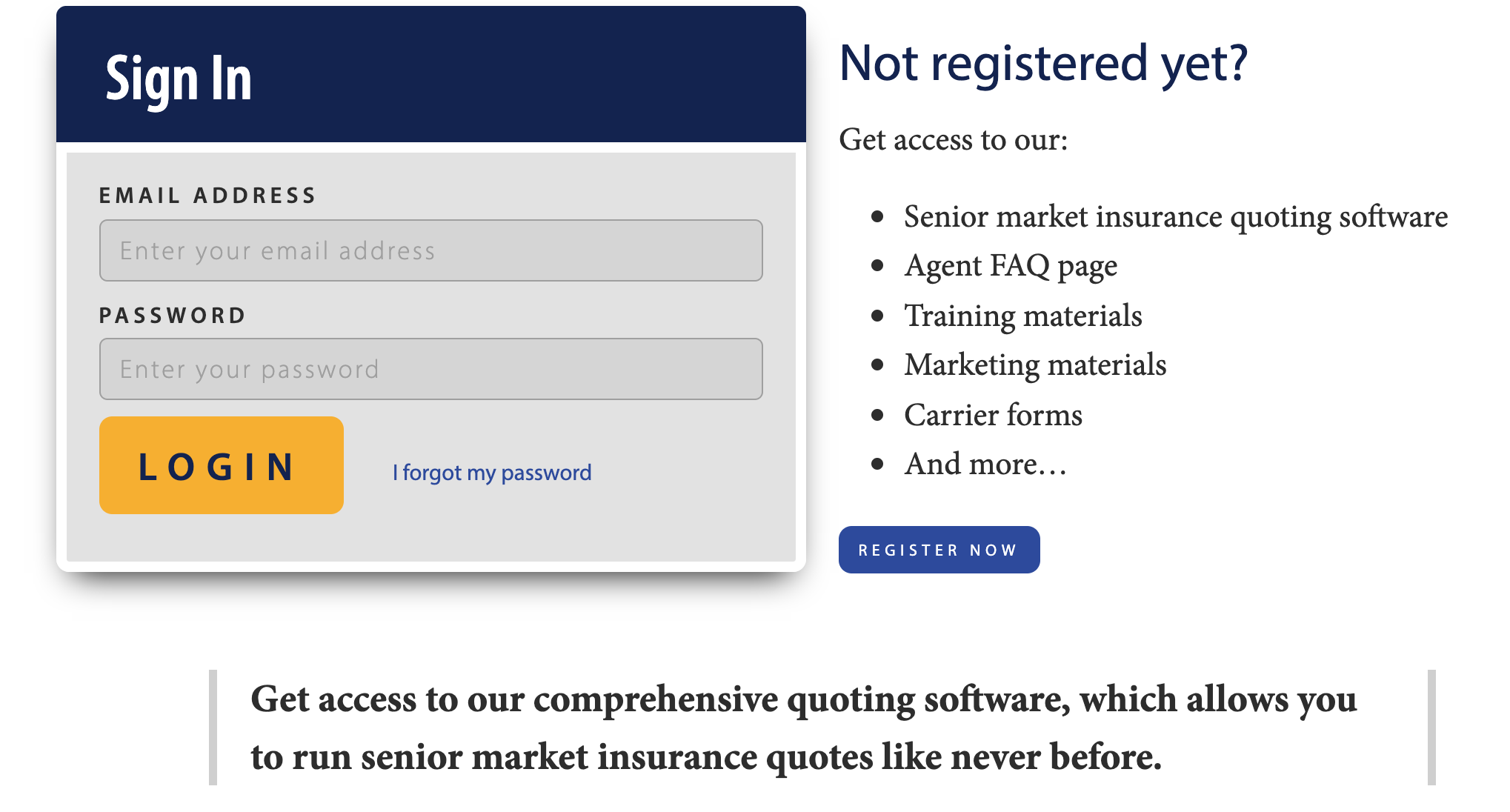 The eSOA feature is a part of our quote engine – to maintain access to the quote engine past the trial period, we do require you to be contracted with at least one carrier through New Horizons.
Click "Create SOA."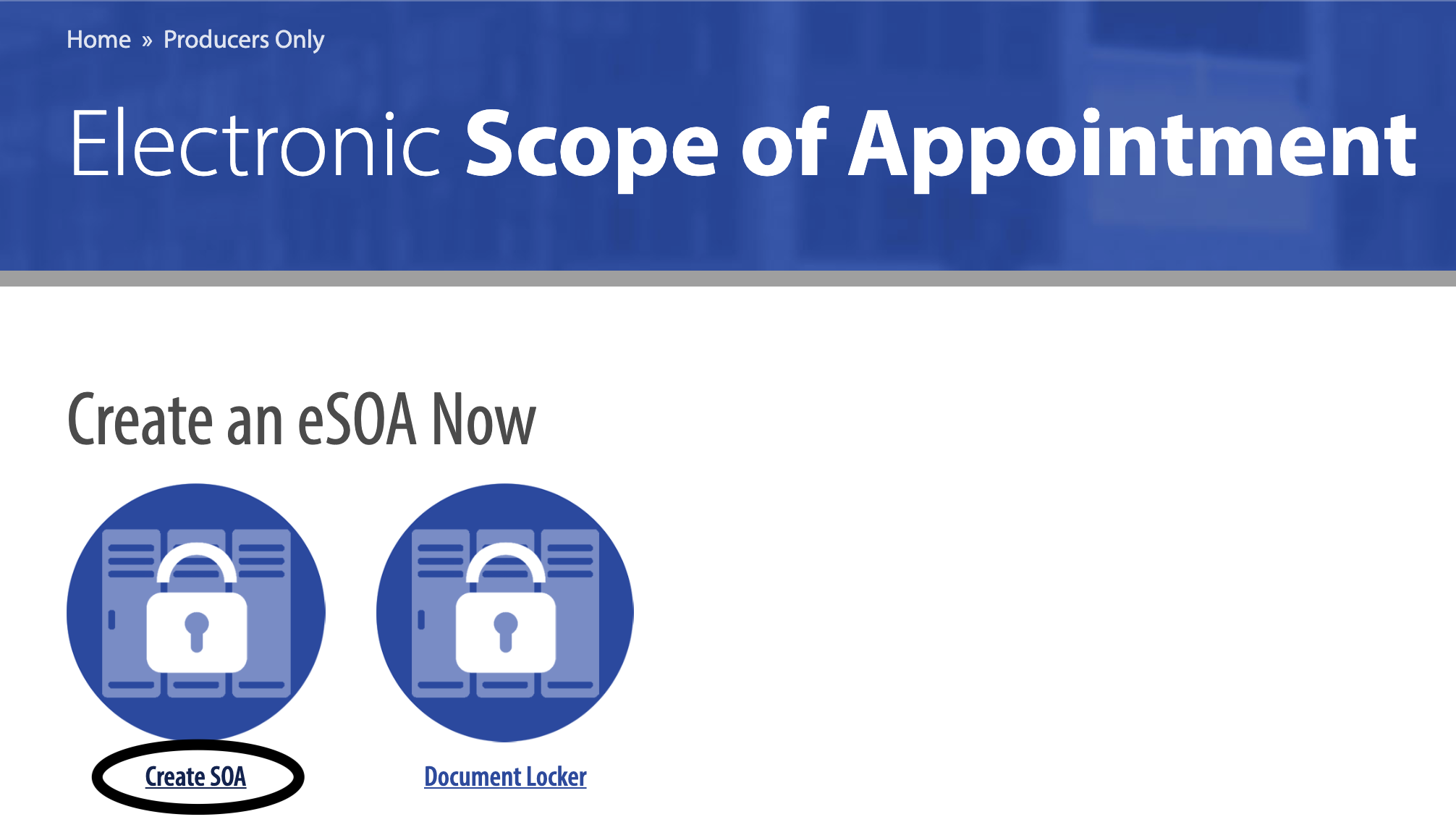 This will take you to the quote engine portal. Click "Start Document."

The rest of the steps involve:
Following the prompts
Entering the applicant's email
Having the applicant click the link in their email and enter the verification code
Filling out your information as the agent
Saving the document to your library
It's actually really easy and intuitive. Having it all electronically stored and managed is a huge time saver!
Video Tutorial of New Electronic Scope of Appointment Tool
Here's a video walking you through the process along with a few tips when naming your forms and filling them out:
We're excited about this new feature that'll make AEP just a little bit smoother. Let us know if you have any questions, and good selling!