By J.D. Spindler, Insurance Agent and Veteran
Veterans Day is November 11th. Sadly, some individuals simply consider it as just a day off work, never giving a thought as to the sacrifice associated with it.
For those of us who realize the true meaning of this national holiday, we recognize it as a day of reflection and appreciation for our current and previous military veterans – some of whom have paid the ultimate sacrifice with their very lives.
Most of today's citizens have never participated in military service; therefore, these individuals may have a difficult time understanding why this day should be considered as important.
Whether a soldier served in times of war or times of peace, their willingness to serve has allowed all Americans to enjoy life, liberty, and the pursuit of happiness. This is something for which we should all be grateful.
Remember a Veteran's True Pledge
Let's begin with the obvious—those who were killed in action in times of war or conflict. Have you ever thought of the agreement or contract to which our veterans pledge themselves when they enter the military?
Basically, they are signing a blank check for everything they own (or ever will own), including their very lives. They are agreeing to defend our country against anything or anyone that threatens our freedom – both foreign or domestic – any place, any time, or anywhere.
They are risking all their todays, tomorrows, and futures for you and me and for the United States of America. I don't know any other businesses or companies that require an agreement such as this. Do you?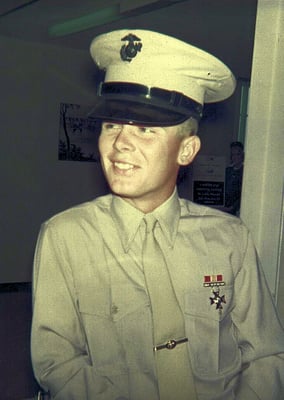 J.D. Spindler, Marine, circa 1967
Remember a Veteran's True Sacrifice
Most veterans sacrifice a part of their youth and also precious time that could have otherwise been spent with family and loved ones to serve their country. These are years that never come back to them.
However, if you would ask them if they would be willing to do it again, most would say, "Yes."
Surprisingly, most of us encounter veterans all around us in our daily lives and don't even realize it. They could be your doctor, lawyer, plumber, mail carrier... or maybe even your insurance agent. What do they want from you or the general public? The answer is "not much." Most of them talk very little about their military service, and rarely do they ask for anything in return.
J.D. Spindler, Marine, circa 1968
How to Truly Show Appreciation to Veterans This Veterans Day and Beyond
So, how should a person show their appreciation to previous or current veterans who serve our country?
Here are a few suggestions:
Attend a local Veterans Day ceremony if you can. Take your children or grandchildren along with you, and explain the importance of this day.
Learn how to properly honor our flag and respect it. There is real meaning to the colors of the red, white and blue.
Remember our POW's (Prisoners of War) and MIA's (those missing in action).
If you know a veteran or see a veteran, they don't expect you to make a big deal out of it. However, a simple "thank you" goes a long way and is always appreciated.
Thanks for listening to this old Marine. I hope you all enjoy Veterans Day with your families.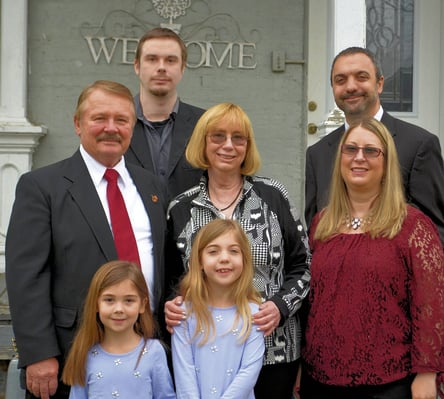 The Spindler family; J.D., son Jules, granddaughters Emma and Jenna, wife Mary, daughter Michelle, and son-in-law J.T. Scott.
May God bless each and every one of you, and may God bless our great country and those who defend it every day.
---
J.D. Spindler is a U.S. Marine, having served in Viet Nam as a rifleman in the 3rd Battalion, 4th Marines from 1967-1968. He was also State Commander of the Veterans of Foreign Wars, Department of Illinois, from 2009-2010. In 2018, he was selected as one of the top 200 veterans in Illinois and was honored at the Illinois Bicentennial Celebration in Chicago.