If you want to consistently bring in new clients, you have to dabble in marketing. It can be tough, especially if you haven't had any formal education or experience.
We've brought in 10 active marketers to help you figure out what works best. Even better? All of the advice is for marketing to your target audience: seniors.
Nadia Hamdani

Nadia Hamdani is the Director of Digital Marketing at BBC America.
#1: Social media
Facebook is an extremely effective platform to market to audiences of all ages, including seniors. 56% of adults ages 65+ use social media, and 31% of seniors use Facebook specifically.
Furthermore, you can target audiences on Facebook with a dozen different ad formats.
#2: Email
Never underestimate the power of email.
Email recipients are highly engaged, and they're more likely to click through to your site vs. another method across the 65+ age group. Older prospects equals better open rates.
That being said, it's important to keep the message simple, and the images memorable; with older folks, visual memory surpasses verbal memory.
#3: Radio
Talk radio has a huge audience, and advertising across this platform can be very effective across an older demographic. Today, even podcasts are growing audiences across all ages. The advertising can run you a pretty penny, but it's still quite effective.
Danielle Tepper

Danielle Tepper is an Email Marketing Strategist for The Humane Society of the United States.
#1: Direct (snail) mail
Direct mail is an effective, albeit obvious choice for not-so-tech-savvy seniors.
There's something about a tangible piece of communication that older generations tend to gravitate toward; it feels more personalized and doesn't require them to make a decision on the spot.
#2: Email
Seniors who were brave enough to dabble in the digital probably started by creating an email account. Email content has the convenient capability to be both creative and concise. Emails can gently guide your prospects into taking a step further to user-friendly landing pages for products or events.
#3: Mobile alerts
Some seniors may be attempting social media, but a vast majority likely only have cell phones for emergencies. Text alerts are an easy and immediate way to reach them with a simple call to action.
Katy Schamberger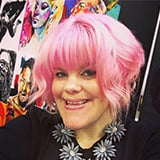 Katy Schamberger is a freelance writer and digital marketer in Kansas City, Mo. A graduate of the University of Missouri School of Journalism, she uses her voracious love of words to help clients create compelling content that doesn't just inform — it also drives results.
#1: Direct Mail
Direct mail, like other traditional marketing methods, tends to be shoved aside in favor of an all-digital approach. But when used strategically — and in conjunction with other marketing methods — direct mail continues to be an effective way to build your brand recognition within a targeted audience.
The Data and Marketing Association's 2016 report showed a sizable increase in direct mail response rates: 5.3% to house lists and 2.9% to prospect lists, which, according to Debora Haskel of IWCODirect, "are the highest levels the DMA has tracked since 2003."
Like other marketing methods, the key with direct mail is to deliver value and a clear ask. Direct mail often has a higher budget than digital methods, so it's important to maximize your investment — and also deliver (no pun intended!) an optimal experience to your audience.
Keep text light and use visuals like images and infographics. A brief, concise piece like a two-sided postcard is likely a better option than, say, an info-heavy brochure or tri-fold. And when you craft your piece, make sure you're giving your recipient a clear path. What do you want them to know? And then, what do you want them to do?
#2: Social Media
Think a senior audience isn't connected to and using social media? Think again! A study published in May by Pew Research Center shows internet adoption among seniors continues to climb — and today, 67% of adults 65+ say they use the internet. Smartphone ownership within this audience is increasing, too, and is up 24% since 2013. Now, four in 10 seniors own a smartphone.
Social media channels are one of the most effective ways for brands to not only build recognition, but also distribute valuable content to customers and prospects. As you examine your own marketing strategy, consider adding in a social platform or two to the mix. Use these sites as a way to distribute your blog or other content, and try experimenting with advertising, including sponsored and boosted posts.
One tip? Get to know your audience, and find out what sites they're using. Then, you can refine your strategy to more effectively reach them. It's easy to be intimidated by the veritable avalanche of information on what social platforms you should be using, best times and days of the week to post, and other dos and don'ts. And while that information can certainly help you get going, the most important thing is to pay attention to your own audience and data.
Part of your role as an insurance agent is to help customers solve problems and safeguard their futures, and that includes knowing as much about your audience as you can, especially where they are online and how they prefer to get their information.
#3: Email Marketing
A critical part of marketing is creating a connection with your customers and prospects. You wouldn't just walk up to someone on the street and say, "Hey! Buy an insurance policy!" Instead, you'd take time to create a rapport with that person, showing them the value you provide, then discuss a purchase.
Email marketing is an effective way to help build those connections. People get a lot of email, sure, and this is your chance to cut through the noise and deliver true value to your audience. Consider creating a weekly or monthly e-newsletter that shares more about what you're doing for customers and in the community. You could also include some information that answers common questions or helps solve persistent pain points. Over time, your audience will come to depend on the information you provide, and that sort of brand loyalty makes it more likely to not only make a sale, but also create the sort of solid relationship that leads to renewals and word-of-mouth referrals.
Email is also a powerful way to cross-promote. You could, for example, encourage people to connect with you on your social channels. Or encourage them to follow a specific activity or topic you're highlighting on a site like Facebook in the coming weeks. If you opt to send a direct mail piece, you could mention a heads-up in your email newsletter, along with some related information or a call to action. (And, conversely, you could include a quick CTA on your direct mail piece about signing up for the e-newsletter to get helpful tips and resources).
Again, this is where it's key to know about your audience (including prospects).
What questions do they have?
What pain points can you solve?
What sort of value can you bring to them that helps make their lives easier?
Use the answers to those questions to guide not just your email content, but your marketing in general, and you'll be better positioned for sustainable success in a competitive industry.
Sean Swentek

Sean is the Vice President of Marketing at A Walk On Water, and he is also a Digital & Social Media Strategy Consultant.
#1: Targeted email lists
Email remains one of the best marketing methods for producing revenue-generating results.
With trust playing a huge role with the 65+ audience, a strong, owned email list cannot be underestimated.
The important thing to remember here is that the user has opted-in to receiving your marketing message; you have a captive audience who is interested in your content and trusts the authenticity of email. Note: This does not work with purchased lists! Don't even think of trying to infiltrate this audience without a warm introduction.
#2: Targeted Facebook ads
I know, I know: "Seniors use Facebook?" You better believe they do. Over a third of all respondents 65+ said they use social media.
Facebook continues to lead the way in demographic data, and the ability to target your ideal consumer with specific messaging (and at an unbelievably low price) means this is one marketing channel you can't afford to miss.
#3: Targeted direct mail
Remember receiving hand-written letters in the mail? Neither do I. But guess what, the 65+ crowd sure does! The closest thing a marketer (or at least one trying to scale) has to this is direct mail. With one of the highest response rates of any marketing channel – but also one of the highest costs – it's vital that you ensure you're only spending money on the individual you actually want to reach.
The good news is there are myriad tools to help you target your direct mail campaign; even USPS has created a targeted direct mail option!
Leading marketers nowadays are combining all of these to great success. Just picture this idea:
You email your entire owned audience list with a brilliantly constructed newsletter with a clear call-to-action.
Many of your recipients click-through, but maybe not many purchase due to a lack of information.
You've smartly used tracking tokens and cookies so you're able to remarket to those who clicked through with Facebook ads, providing additional detail around your product.
Again you get many clicks, but maybe not everyone in this audience group is comfortable purchasing online.
Finally, you use data collected through tracking and your landing page to serve a targeted direct mail campaign with a good old fashioned coupon for use in-store, and the sales pour in.
Brittany Longden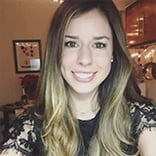 Brittany is the Marketing Director at Savvy Sleepers, a company that has reinvented the classic satin pillowcase. She tests different marketing strategies with different markets and has found these 3 to be the most successful with seniors.
#1: Connect personally
The mature women we've spoken with remember their mothers, or even themselves, sleeping on satin with curlers when they were younger. That's a great conversation starter! People love speaking about hair and skin care that works for them.
#2: Build a network
Top hair stylists in salons around the nation have regular customers who trust their recommendations for haircare in between visits. So, having that network of stylists who love our product, has proven successful since our start in 2012.
#3: Share the love
Returning customers love sharing Savvy Sleepers as gifts with family and friends. The best thing you can do is excel in service, and provide a high-quality product.
Building that trust is important in a world filled with options.
Catur PW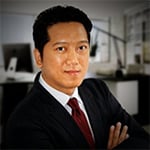 Catur is an Independent Digital Marketer that integrates both traditional and modern marketing methods to create well-rounded marketing strategies for businesses.
#1: Video content
I believe that today, video content marketing is the best way to market to the senior audience.
The thing we need to notice is that the video content marketing we use should be tailored to the senior audience. Pay attention to how they use digital devices, and make sure your message is made to speak to that audience.
As we know, the senior audience has a very short attention span on digital screens. The screen can be small, which makes it difficult to follow the message in your video. To help with this, make sure the video uses texts, colors, and sounds that are appealing and clear. Your video, overall, should be senior-friendly.
#2: Brochures
I would create a custom brochure (print media) using a short and to the point message.
#3: SMS marketing (texts)
This should convey a simple, unambiguous message that will also be useful for senior audiences. As long as you capture your prospect's phone numbers, you can easily send messages. Companies like Textedly, SlickText, and SimplyCast offer their texting services to make SMS marketing easy.
Cole Watts

Cole Watts is an online marketing consultant that works with clients both big and small throughout the United States. He currently works in-house at Waste Industries, the biggest privately held trash company in the world, but still finds time to take on an extra project or two.
#1: Communicate in ways seniors appreciate
The internet is great, and tons of people are using social media, but don't forget about old media. Staying on top of technology is getting harder and harder these days, especially for the older generations, so experiment with more dated types of media to see what kind of results you can get. This includes flyers, phone calls, and even billboard signs.
#2: Build trust
Seniors don't just want to be communicated to in their favorite mediums, but they want to be communicated in ways that make sense to them. As people grow older, you should use every touch point to build trust between them and your brand.
Let them know that you care about them every step of the way, and find ways to relate to them. For example, be up front about pricing and/or additional charges.
Remember that seniors are looking to build relationships as much as they are looking to purchase insurance, so if they can trust you, they'll want to continue to build that relationship.
#3: Be clear and concise
Eventually, people are going to go ask you questions about your products and service offerings, and it's going to be up to your communication style to help them.
As you communicate with the elderly, be clear and concise whether it's in person or online. Your goal isn't to sell to them but to let them know about any problems or concerns that you might have, and show them resolutions that can fix their problems.
Brynne Tillman

Brynne Tillman is the Chief Learning Officer at Vengreso. She helps clients with digital sales as well as LinkedIn and social selling. Brynne is also the author of The LinkedIn Sales Playbook: A Tactical Guide to Social Selling.
#1: Google yourself
Whether you know it or not, you have an online footprint. It is important to Google your name and see what others are learning about you.
#2: Develop a great LinkedIn profile
LinkedIn is one of the first sites that will come up when you are Googled. This is a great way to control your narrative.
Consider developing a LinkedIn profile that is more than a resume, but focuses on you as a resource to your audience.
Provide insights and takeaways that will leave them knowing you are the subject matter expert.
#3: Start a blog, and use video
Consider starting a blog that includes insights and valuable strategies that engage your targeted audience. If you are talking, consider leveraging social video to get your message across.
You can start simply by leveraging Facebook or LinkedIn, or get fancier with webinars and YouTube. Either way, engaging your network around what is relevant to them while leading them to your "marketing goal" is the balance you are looking to achieve.
Adam Hyers

Adam Hyers is an independent insurance agent marketing products and planning strategies primarily through his website. Adam has over 20 years of experience and has been marketing online for the last 14 years. He regularly updates his website and posts informative, detailed articles and information. He will also highlight this same information on several social media platforms.
#1: Do content marketing
I find the most effective way to reach seniors is through online content marketing.
Unlike younger generations, seniors are more likely to read longer, in-depth articles about insurance products, strategies, and planning.
I have many older consumers who call me after reading posts on our website letting me know that it helped them better understand their options. The knowledge we provide helps to empower them and allows them to move forward, usually with a phone call or email. By not surfacing over complex issues, I build credibility with our clientele. They are more comfortable with me knowing that I have a good understanding of the insurance products they might be seeking.
#2: Create a credible website
This goes hand-in-hand with content marketing, but I feel it's very important to establish trust. I let all of my clients know that we are highly ranked through online reviews and at the Better Business Bureau. I detail that in our "About Us" section so seniors know they can trust us with sensitive information.
You don't always know what you're getting when shopping online, so I like to assure our prospective clients that they are talking with a knowledgeable, licensed insurance agent who can help them through the decision making process.
#3: Embrace email marketing
Once I have established someone as a client, I find that email marketing works well with many older consumers. They are more likely to open and read what I have to say because we have an established relationship. I don't send out several generic emails every month. Rather, I might send out something quarterly that relates to important changes in the industry and/or product releases that might be of interest to them.
Marcie Parmley, PTA

Marcie Parmley, PTA, is the Director of Marketing for Symbii Home Health and Hospice. Marcie's main focus is to bring seniors value. She assists seniors and their family members by providing information about rehab, assisted living, and independent living options, insurance options, community programs, and more.
#1: Teach a senior-related class
Building relationships with seniors is really important.
I do this by teaching classes such as exercise, tai chi, educational classes on dehydration, signs of a stroke, etc. I teach these classes in senior centers, assisted living centers, and community events.
#2: Attend health related clinics
I also hold free blood-pressure clinics, blood sugar checks, and balance assessments. These are also done in senior centers, assisted-living facilities, and community events. I take one of my nurses with me, and because I am also a PTA, I am able to help with balance and other things.
#3: Provide support groups
One of my main ways of marketing is to provide caregiver support groups for those caring for their spouse or parent.
It provides them with a group setting of others going through the same things, and gives them the needed support to carry on. This has been my most successful way of marketing to seniors.
We provide them with a lunch and educational pieces such as health insurance, arthritis, what hospice is, dementia, and other relevant discussions.
Brennen Lesser

Brennen Lesser is the Director of Digital Marketing at Pure Silver Creative in Tampa, Florida. He helps brands with SEO, ad campaigns, online presence, and keyword research. He also puts together autoresponders, drip campaigns, content strategy, and funnel conversions to make sure that every business owner succeeds in the digital world.
#1: Establish trends
Establish what people are searching for online from Google Trends, what's trending on Twitter, and what's trending on Facebook.
If any of the current trends can relate to what you're offering, take a look at some of the keywords that are related to those trends. You can do this by using a keyword finder like the Google Keyword Planner.
#2: Create landing pages
It might sound daunting, but creating landing pages can be a powerful way to reach consumers.
A landing page is a web page with only one purpose: get the visitor take an action. One company that offers an easy-to-use landing page service is LeadPages.
Once you determine what you want your visitor to do (make an appointment, call you, sign up for your newsletter, etc.), use your keywords. I recommend using only 2 keywords per landing page. You can also include an article featuring lists, infographics, or a video.
If anyone clicks on something, they should be taken to another page. Just the action of someone clicking to another page makes Google happy – your click through rate (CTR) makes your landing page more relevant in Google's eyes. It means that your keywords are good, and you'll have more luck getting more visitors.
#3: Use search engine marketing (SEM)
Use SEM to get paid traffic to your landing pages. If you use those keywords you chose back in step 1, you can make your ads relevant to the landing page you created that also has those same keywords. This will boost your ad score, and everything will start coming together.
I suggest you review your traffic behavior in 1-3 days to see where your senior audience converted the most, and adjust your budget accordingly.
What are you doing to market to seniors? Put your experience in the comment section below!