*Disclaimer: FOR AGENT USE ONLY - Cannot be distributed to the public or used in any customer solicitation.*
It's that time of year again, where PDP enrollment goes wild and we all kick it into high gear. We've taken a look at the 2022 Part D carriers, and there are several that look really good.
Here's a quick look at Part D changes for 2022, the most competitive Part D carriers for 2022 across the board, and a reminder to get set up with MedicareCENTER.
Originally published October 8, 2019. Updated October 12, 2020. Updated October 8, 2021 for AEP.
Part D Changes for 2022
The maximum Part D deductible for 2021 is $480. Last year, it was $445.
In addition, the Part D Senior Savings Model to lower insulin costs was introduced last year, and it will continue to expand for 2022. More Part D carriers have agreed to participate in the program.
Last year, you could check an Insulin savings box to filter out all the plans that participate.

Screenshot of Plan Finder filters from 2020
It appears the Insulin savings checkbox is gone this year. In any case, you can always find the lowest cost plan for your client by filtering by the lowest drug + premium cost (the default).

Screenshot of Plan Finder filters for 2021
Most Competitive Part D Carriers for 2022
As always, everything is based on your location, but when we run comparisons in a variety of areas, we definitely see some trends. The Top 2 carriers for 2022 are sure to be SilverScript and Wellcare.

Other carriers with competitive plans and unique offerings include Clear Spring and Mutual of Omaha.

SilverScript
The big plan for 2022 is going to be the SilverScript SmartRx at just $6.90 per month in our area (last year, it was $7.30 per month).
We spot-checked other areas across the country, and in metro locations like Los Angeles, it's slightly more at $7.50 per month.
For clients who only take a few medications, this could be a great money-saving plan. It's also great for clients who don't take any medications but want to avoid the Part D late enrollment penalty.
As with any drug plan, be sure you coach up your client on the pharmacy of choice.
If you go to a preferred, in-network pharmacy like CVS, Kroger, or Walmart, you'll have a $1 copay for preferred generics like simvastatin or lisinopril.
But if you go to an out-of-network pharmacy like Walgreens, a generic drug like simvastatin will cost $144.18 per month!
Networks are really important here. Make sure your client is crystal clear on which pharmacy they need to go to.
SilverScript SmartRx does not participate in the Senior Savings Model, so clients who take insulin may benefit from looking at other options.
Wellcare
The Wellcare plans for 2022 are a bit different from last year. If you have clients with a Wellcare plan from last year, ensure you do a new drug comparison for them. Clients who were on the Select plan will be automatically moved to the Value Plus plan, a $48 premium increase!
Here were the 2021 Wellcare Part D plans:
Wellness Rx ($14.70 in our area)

Value Script ($16.70 in our area)

Medicare Rx Select ($20 in our area)
And here are the 2022 Wellcare Part D plans:
Wellcare Value Script ($11.70 in our area)

Wellcare Classic ($26.20 in our area)

Wellcare Medicare Rx Value Plus ($68.30 in our area)
For clients who take insulin, the Wellcare Value Script may be the most competitive plan. It participates in the Senior Savings Model, which means the monthly copay for insulin is just $35. The affordable copays combined with the low premium makes for a very attractive combination.
The preferred pharmacy depends on which plan you select, but odds are, there's a plan that's a good fit for your client's pharmacy of choice. One exception is if your client prefers Walmart. Walmart is not the preferred pharmacy for any of the Wellcare plans.
Clear Spring and Mutual of Omaha
While Wellcare and SilverScript seem to be the frontrunners, Clear Spring and Mutual of Omaha also have plans worth highlighting.
Clear Spring Health Premier Rx has a great premium ($16-$18 per month) and is a great contender for clients who take generics. It even comes out toward the top for several brand-name drug comparisons we tested.
Clear Spring is compatible with CVS and Walmart.
Like previous years, Mutual of Omaha is a great choice for clients who like small, private pharmacies. We have a lot of clients who don't want to go to the chain pharmacies – they prefer that small, hometown service.
As always, the best plan for your client will depend on their prescription and pharmacy of choice.
---
Make Sure You're Ready to Go With MedicareCENTER
If you haven't registered for MedicareCENTER yet, do that now!
You can quote and enroll your clients right in MedicareCENTER. The basics steps include:
Signing in
Adding your client (or searching for them if they're already in the system)
Sending & completing the SOA
Add prescriptions OR use the Medicare Blue Button to connect your client's MyMedicare.gov account and import their med list (very easy, just requires your client to grant access via email)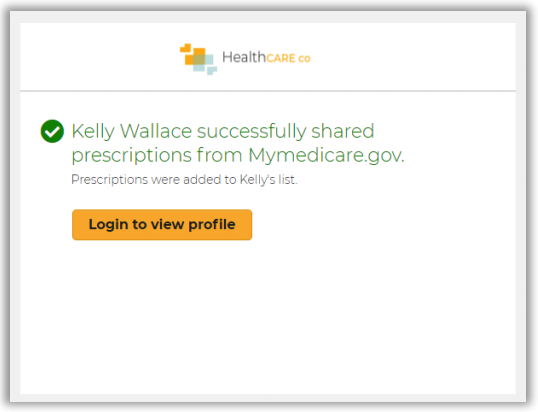 After the beneficiary shares prescriptions claims data successfully, agents will receive an email (if there is an email on file for the account). Agents can log in and view the beneficiary's Prescription page and see all prescriptions added to their medicine cabinet.
Enter in the pharmacy of choice
View available plans (the default sorting option is Total Estimated Costs)
Add the plan of choice to your cart to enroll OR add to quote (you can quote up to three plans)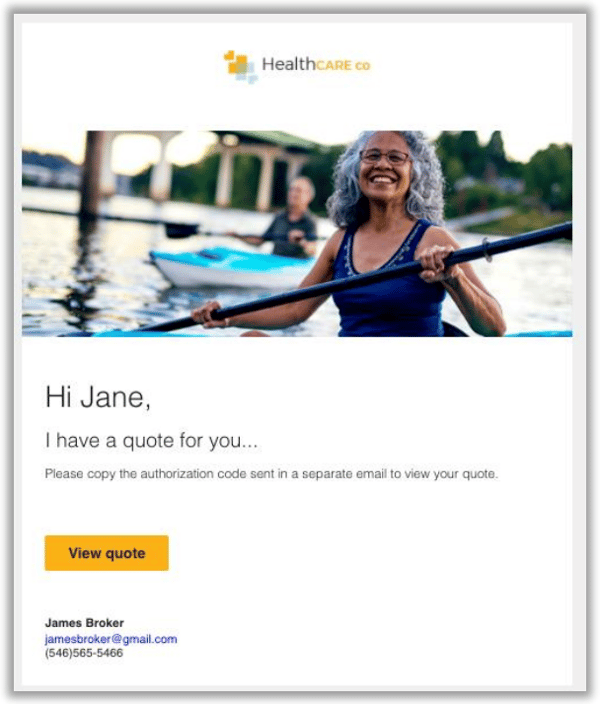 Send the application to the client so they can complete it and enroll!
MedicareCENTER will only show you the carriers you're appointed with, so make sure you get appointed if you haven't already with the most competitive carriers in your county.
The ability to compliantly text your clients (including the scope of appointment) is the cherry on top.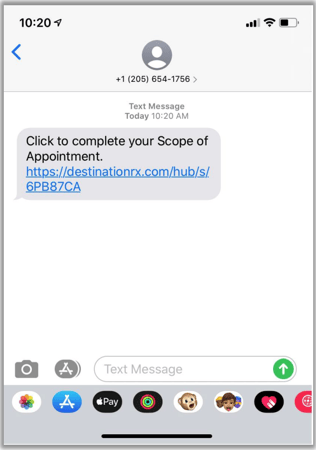 Sample Text Beneficiary Receives to Complete SOA Form
Conclusion
If you plan on getting certified, SilverScript and Wellcare are going to be excellent choices for many of your clients.
Make sure you get contracted and register for a MedicareCENTER account if you haven't already.
New to Part D sales? Check out our comprehensive sales guide, How to Sell Medicare Part D.