AEP is right around the corner – here are the top 7 Medicare Supplements carriers we're watching to make a big impact this selling season.
These carriers are listed in no particular order.
---
7. Elips / Lumico Medigap Solutions

Elips is really gaining traction in our sales force. We're seeing their numbers grow every single week, and we look for the fourth quarter to be no exception.
With the underwriting and the business that's flowing out of the great state of Indiana, it seems like Elips has a lot of momentum. We look forward to seeing what the numbers are as we close out 2021.
As a reminder, here are a few highlights:
Some of the lowest rates in the market
12% household discount
Strong,

fast start incentives
An easy, streamlined app process
Enhanced application, which will increase the auto-approval rate by 2-3%
6. American Benefit Life (ABL)

American Benefit Life, or ABL, is a sister company to Capitol Life. We've had a great run with Capitol Life.
We've been working on ABL with Marty Martin, the President, and the owner, Brad Phillips, for over a year.
ABL has the red, green, and yellow underwriting that those who wrote Capitol Life love. We feel like ABL is going to be one of our home runs. We're excited and anxious to see how you see that company in your portfolio.
Don't forget all of the incredible highlights of ABL:
Highly competitive rates

make ABL's plans attractive to your clients
On-the-spot underwriting

— most agents receive an underwriting decision in minutes rather than days or even weeks
Powerful mobile app

that gives you access to our on-the-Spot tools in one place, making the entire process as streamlined as possible
Effortless medication lookup tool

is just one tool in the app and lets you search medications by name and automatically indicates any impacts on our plans
Administered by

Aetna
Incredible incentive trip to Portugal
Fantastic,

enhanced 10% Household Discount

with a broad definition
E-app only

– no paper apps with this product
5. ManhattanLife (MAC)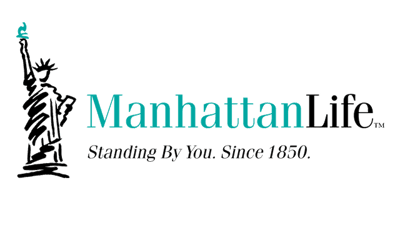 MAC is absolutely doing a great job for us. They are killing it across the nation. We all know that we've had a rich background with ManhattanLife, going back to American Family Life. The underwriting, the service – it's all second to none.
In your state, you might find MAC or ManhattanLife to be a great player for you.
A few highlights:
Same

underwriting

and e-App as ManhattanLife
Better commissions

and

new, competitive rates

that will make it more profitable for you and more attractive to your clients
One of the

best e-Apps in the market, featuring an ultra-simple signature process that makes selling over the phone effortless
7% Household Discount, one policy to qualify
Admin in Houston is some of the best
4. Aetna/Accendo/CVS Health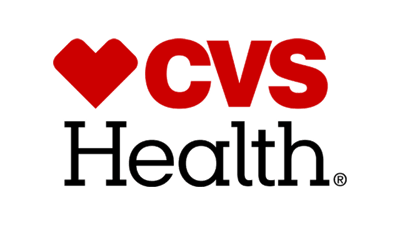 Aetna and Accendo continue to throw numbers into the industry of sales records and this is not slowing down! We are still getting a large number of agents coming on with Accendo and Aetna.
They continue to lead the industry in sales, and we have no problems with the folks out of Tennessee just doing a great job of taking care of the customers.
They also have great rewards as you go forward, and we're so happy and thankful that we have a great relationship with Accendo.
Product highlights:
Brand recognition

– Accendo is part of the CVS Health® family of companies and an Aetna affiliate
14% HHD

– one of the highest discounts from any carrier today
Competitive rates

– great rates everywhere, particularly on F and G
Great about

instant decisions
Super

user-friendly e-App

– same platform as Aetna and Capitol Life
Med Supp Bonus Program

– You can combine your Aetna and Accendo production for the bonus program
3. Medico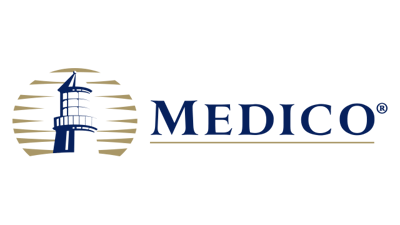 Another new player with a familiar face to us is Medico. Medico has come back into the Medicare Supplement market, and they're doing something a little different than the average player out there.
They're really going after the metropolitan areas – areas that you'd normally consider to be a strong Medicare Advantage area. Most of our other carriers have no interest in the metro areas, and Medico has carved out a niche there. If you live in these areas or have business in a metropolitan area, Medico is a great player for you.
They've only been out a short while, but my goodness are they hitting some big numbers. It's one of the biggest launches of the year.
Here are some highlights of the new face of Medico:
Competitive rates and generous commissions
Fast start incentive program

through December 31, 2021

– earn up to $450!
A bundle-and-save discount on a Dental policy
Easy-to-use MyEnroller eApp — with an internet connection
Consumer marketing materials that are ready to distribute
A (Excellent) rating from AM Best
Agent landing page

with everything you need in one convenient place
2. Great Southern Life (GSL)

GSL out of Kansas City has been one of our favorite carriers. Andrew Kostus and his team in Kansas City continue to earn our business because they do it right!
They have the red and green underwriting system – they were one of the pioneers. Great Southern Life is still picking up speed, and we hope we see them in the 4th quarter as a major player. We love them and hope you do, too!
Highlights of GSL:
One of the best processes in the industry -

instant underwriting decision

with

no prescription

or doctor information required
Easy e-app
Great new premium rates
Security of an 'A' rated company by A.M. Best
Increased cash bonus payout of

12.5%!

Check out the

UFirst Rewards Qualifications
1. Mutual of Omaha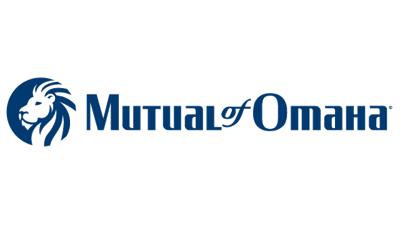 It would not be right if I didn't bring up Mutual of Omaha. MoO goes back to the 60s with the inception of Medicare.
Mutual of Omaha has great trips, great incentives, and they've been a great partner.
Their paper is as good as anyone's out there. We hope you don't forget about Mutual of Omaha! They do it right.
Mutual of Omaha highlights:
"A+" Rated by A.M. Best
Med Supp Marketing Credits – 1 credit = $1
Very Easy Electronic Applications - Never Leave Your Home of Office!
Great Customer Service and Policy Discounts (up to 12% in many states)
No App Fee
Brand Recognition by Consumers
Available in all states except Massachusetts
Conclusion
We love to go into the Annual Enrollment Period and let everyone know what companies are hot. We hope this helps you ensure you're being as competitive as you can be in your space.
Don't forget to utilize our quote engine to double-check who has the most competitive rates in your county!