A long-term care stay is one of the largest financial risks for anyone over age 65. Someone turning age 65 today has nearly a 70% chance of needing some type of long-term care in their remaining years (U.S. Department of Health & Human Services).
We serve the senior market, and it's really our duty to educate our clients and prospects about the costs and risks associated with long-term care.
Out of all the long-term care solutions, a life policy with an LTC rider is one of the best, if not the best, solution in many cases for long-term care needs.
---
Long-Term Care Statistics: Risks and Costs
It's helpful to have a general understanding of the statistics surrounding long-term care.
According to a 2021 report, life expectancy in the U.S. is 77.8 years old, with males averaging 75.1 years old and women averaging 80.5 years old (CDC).
Someone turning age 65 today has nearly a 70% chance of needing some type of long-term care in their remaining years (U.S. Department of Health & Human Services). That's a big number, and it can be a challenge for agents.
When you look at the cost of a long-term care stay, it's staggering. Exact estimates vary based on location and the quality of the nursing home, but the national average is around $85,000 for one year of care.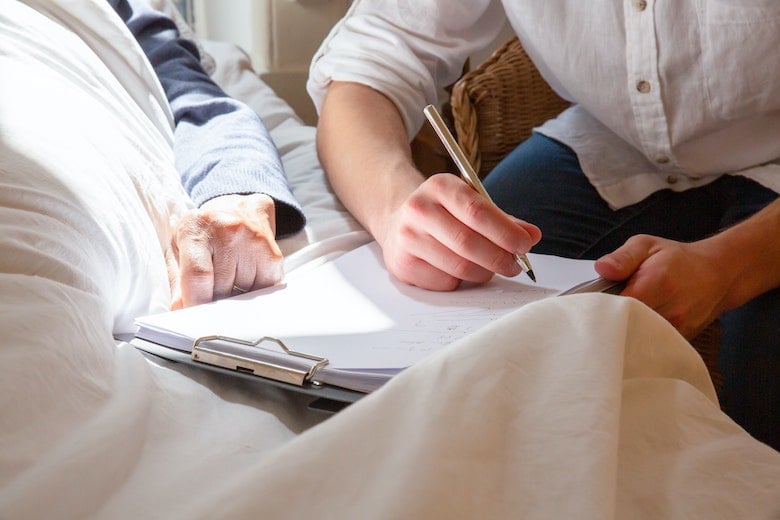 A state like New York is on the high end, with a private room coming in at over $155,000 per year, while a state like Oklahoma comes in around $70,000 (Genworth Cost of Care Survey).
In 20 years, the projected costs will be nearly double what they are today. That same New York private nursing home room would be just over $280,000, and the Oklahoma one would come in around $125,000.
These statistics make it clear that our clients need us to provide the best long-term care solutions we have at our disposal, and in my estimation, a life policy with an LTC rider fits the bill.
---
How Clients Can Pay for Long-Term Care
When it comes to long-term care, there are essentially four ways to pay for it:
Medicare
Medicaid
Personal assets
Long-term care policy
For a lot of folks, they look to Medicare first.
Medicare and Long-Term Care Coverage
Unfortunately, Medicare only pays for a medically necessary skilled nursing facility or home health care services, and the kicker is the maximum benefit is 100 days. It also comes with a number of asterisks:
You need a "qualifying hospital stay," which must include 3 inpatient days –

if you're an outpatient or on

observation status

, it won't count

.
Your doctor must decide you need daily skilled care, and it must be given by, or under the supervision of, skilled nursing or therapy staff.
The skilled services must be given in a SNF certified by Medicare.
You need skilled services for a medical condition that's either hospital-related (something that was treated during your 3-day inpatient hospital stay) or a condition that started while you were getting care in the SNF for a hospital-related medical condition.
Plus, for those without a Medicare Supplement, they'll have significant out-of-pocket costs from days 21-100. And for everyone without long-term care coverage, they're responsible for all costs after day 100.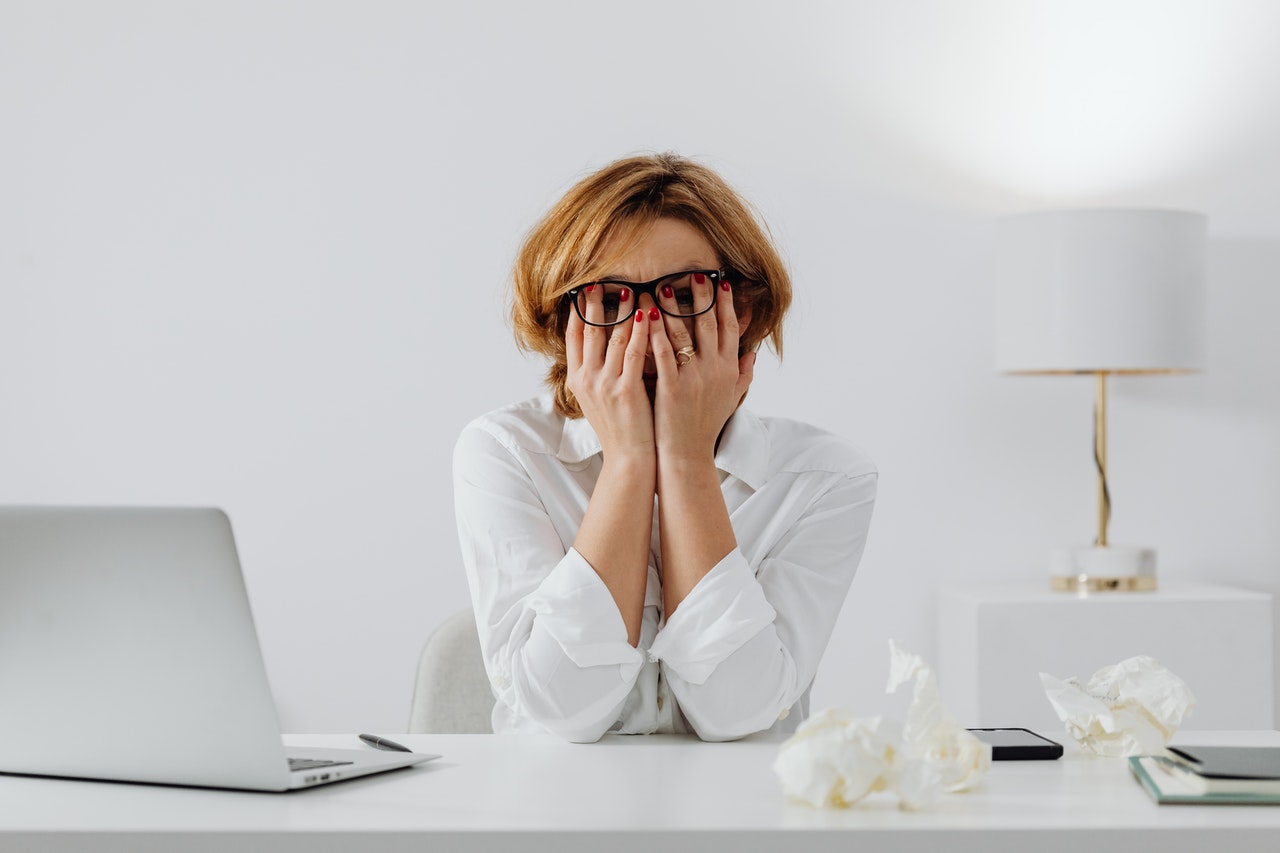 Those with a Medicare Advantage plan will most certainly hit their out-of-pocket limit, but you'll need to check your client's specific plan to verify their potential costs.
Medicaid and Long-Term Care Coverage
Each nursing home has someone staffed that helps with the details of Medicaid. Elder law attorneys and state representatives can also talk more about this subject.
To give a general understanding of how Medicaid works, when assets reach a certain point, a person can apply for Medicaid. Then, the long-term care facility costs are covered by our government.
The two major downsides of Medicaid are:
Your client will lose all of their assets.
Medicaid will look for the lowest cost facility, and these are often some of the lowest quality facilities.
We've heard countless stories from folks who've been in these situations, and while it's nice to have a last resort option, Medicaid isn't something anyone would want to fall back on if at all possible.
Your Personal Assets
The third way to pay for a long-term care stay is using your personal assets.
I sat down with some financial advisors to get a better understanding of who may be financially OK with just their personal assets. They feel like people who have $3-5 million in liquid assets may be just fine without a long-term care policy.
It's up for debate on whether that's a smart use of your assets, but that's one perspective on the topic.
Long-Term Care Policy
The fourth and final way to pay for a long-term care stay is with a long-term care policy.
A long-term care policy provides care in a nursing home, residential care facility, or home care. Every insurance policy is a little bit different, and today, we're going to focus on the life policy with living benefits.
This combination, or hybrid, life insurance policy with LTC benefits offers a cost-efficient, convenient way to help your clients plan for the future.
---
4 Questions to Ask Long-Term Care Prospects
To start the conversation about long-term care, here are a few questions I'd ask:
Do you have enough retirement income to cover long-term care costs?
Would you have to spend down assets to make up any shortfall?
How would you feel about spending down your assets to qualify for Medicaid?
Do you own a long-term care insurance policy?
These are all legitimate questions to ask your clients. They will uncover some important points regarding their long-term care plan (or lack thereof).
Some agents even put these questions into a mailer and send them to their existing client base.
---
How a Life Policy with an LTC Rider Works
A life policy with an LTC rider can provide access to tax-free death benefits while the insured is living to help pay for expenses related to long-term care expenses.
The products we sell the most generally help pay for:
Adult daycare
Assisted living
Famil care
Nursing home care
There are typically two ways to activate the long-term care rider.
The first is the policyholder must be unable to perform 2 of the 6 Activities of Daily Living (ADL). Those include:
Bathing
Continence
Dressing
Eating
Toileting
Transferring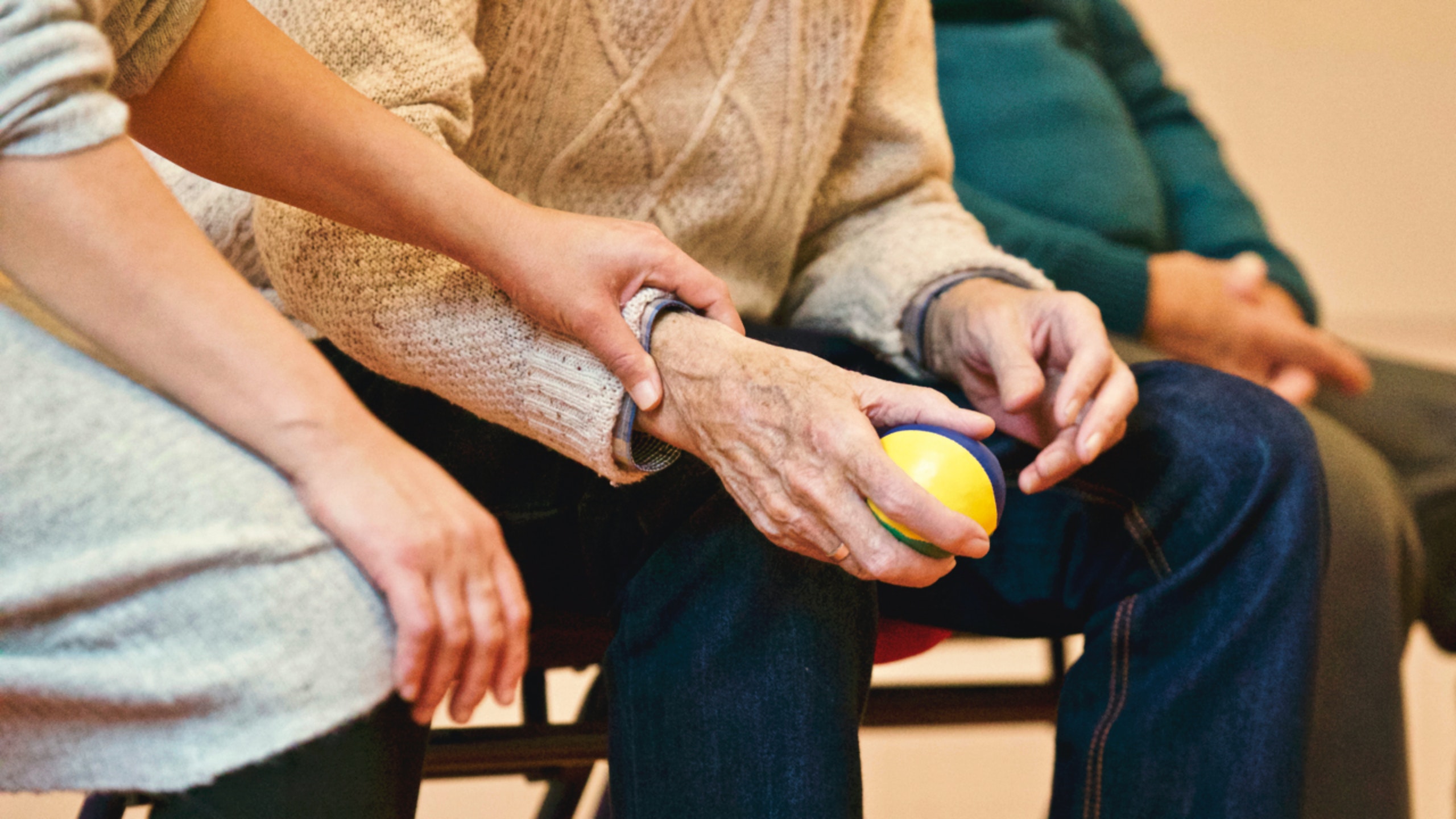 The other way to activate the rider is cognitive impairment, such as Alzheimer's or other forms of irreversible dementia. The insurance company usually sends a professional to the client to do a cognitive assessment.
Premium Options – Single Pay, Ten More, & More
There are many ways to pay for a life policy with an LTC rider. Here are some of the most popular:
Monthly, Quarterly, Semi-annually, or Annually: these are your typical methods of payment that will continue on for the life of the policy.
Single Pay: paying for the entire policy in one premium. After your initial premium – which can be large since it's a Single Pay – you will not pay any more premiums.
Ten Pay: paying for the entire policy in 10 years. After the 10 years are finished, you will not pay any more premiums.
Twelve Pay: paying for the entire policy in 12 years. After the 12 years are finished, you will not pay any more premiums.
The following chart shows you how the premiums compare among these payment methods. With the regular annual premium, you enjoy a lower premium, but you pay it for the life of the policy.
With the Ten Pay and Twelve Pay, your premiums are higher, but they will end after 10 or 12 years, respectively.
Finally, with the Single Pay option, your premium is hefty, but you only pay it once.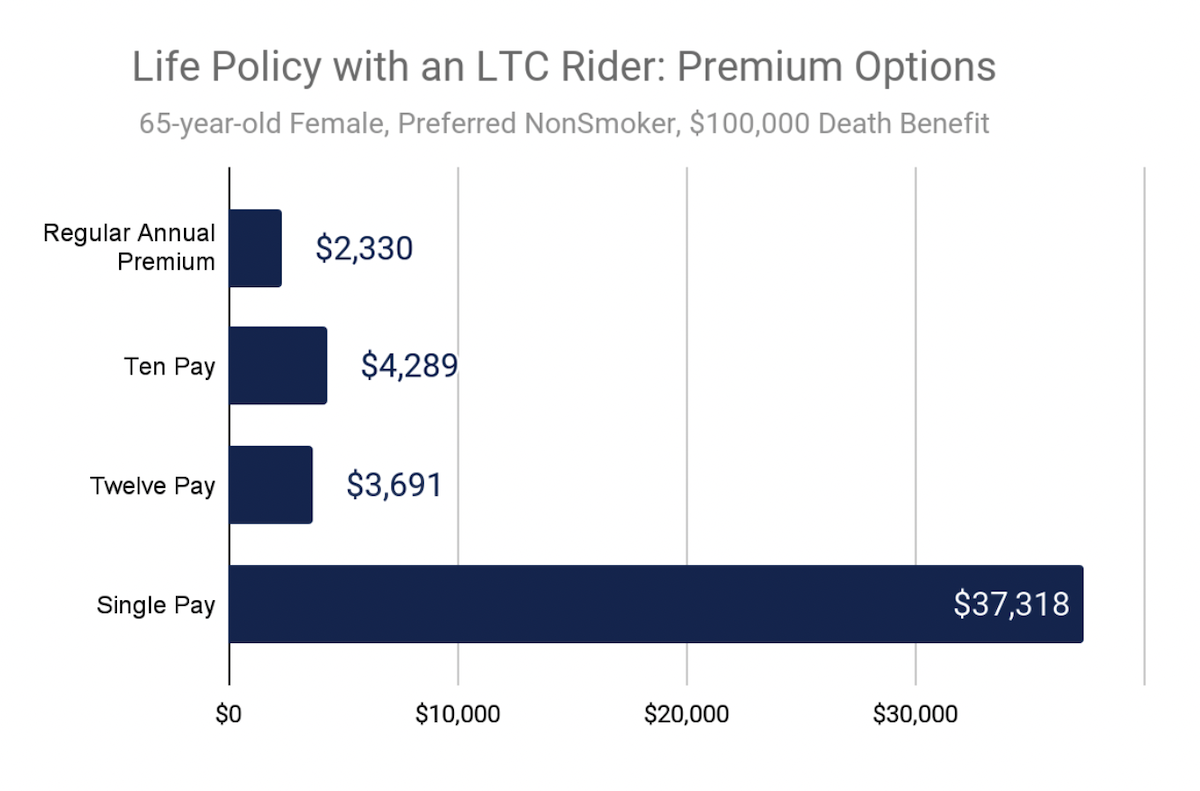 The following chart illustrates that by the 16th year, regular premium payments surpass the Single Pay option.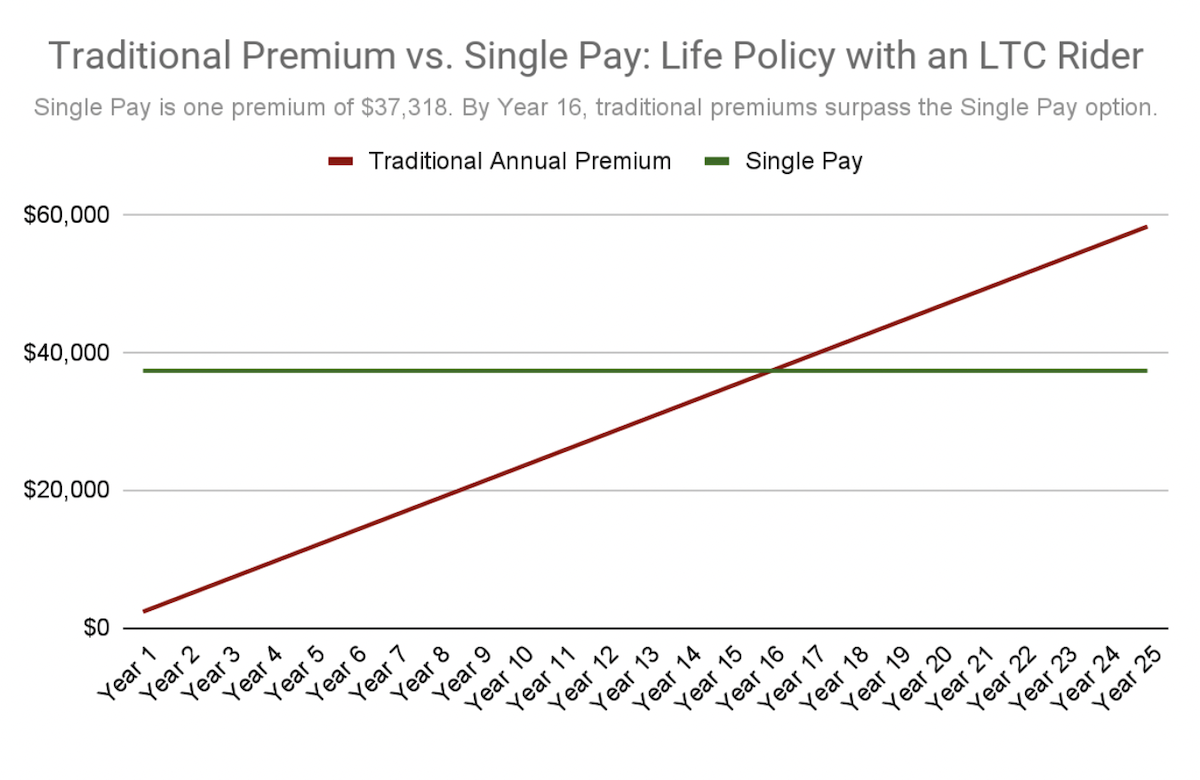 I'm a shopper and an analyzer – I look for the best deals on everything. We here at New Horizons have a lot of different carriers; we're independent as you are.
Out of all the carriers and ways to pay, I think the best value is the John Hancock single pay. I keep coming back to that one. I personally bought the 12-pay, because it lined up better with my own timeline, but I think it's the best value for the money.
---
Why Life with LTC?
The companies offering traditional long-term care policies have shrunk substantially over the last 20 years. The pool of carriers just keeps getting smaller.
The two main advantages to a life policy with an LTC rider are:
No rate increases: anyone who has sold traditional long-term care has probably experienced major rate increases on those policies. A big selling point of life w/ LTC is no rate increases!
Somebody will be paid: it might be the insured while they're living (long-term care benefit), the beneficiary (income tax-free death benefit), or both.
If you never need long-term care, the entire death benefit goes to your beneficiaries on an income tax-favored basis.
---
Life with LTC Case Example
If you're just starting out with life w/ LTC, I'd first focus on understanding the first page of an illustration.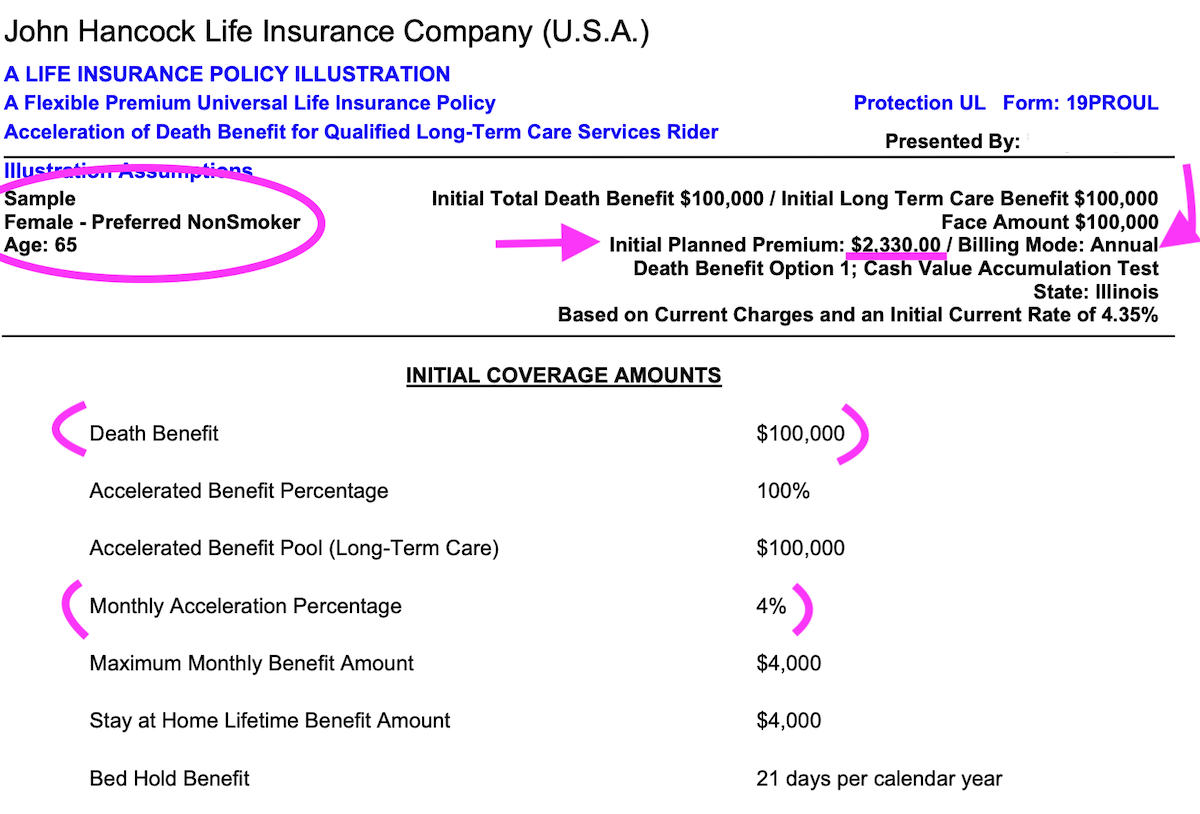 The first page shows the premium, the death benefit, the long-term care benefit, and the monthly maximum benefit amount for long-term care services.
If there's a 4% rider, like in this example, the policyholder would have access to 4% of the death benefit each month, or $4,000 each month.
They can use that 4% for qualified long-term care services, which includes:
Home health care
Nursing home care
Assisted living care
Adult daycare
My advice is to focus on the idea and concept of this product – not all of the numbers and lingo. Yes, the numbers are important, but a client can get confused and overwhelmed pretty quickly.
The first page of the illustration, as shown above, is ideal for simply explaining how a life policy with LTC rider works.
---
Pros and Cons of a Life Policy with LTC Rider
No product is perfect, so here's a quick look at the pros and cons of a life insurance policy with a long-term care rider vs. a traditional long-term care policy.
Pros and Cons of Traditional Long-Term Care
| | |
| --- | --- |
| Pros | Cons |
| Inflation rider to increase benefit (the bucket of money grows) | Rate increases |
| Premiums cease when you go on claim | A lot of premium... if I never use it |
Pros and Cons of Life with LTC Rider
| | |
| --- | --- |
| Pros | Cons |
| Someone is going to get paid (insured with LTC benefits, beneficiaries at death, or a combo of both) | No inflation rider (most people won't buy enough) |
| No rate increases | Premiums are paid until death (unless it's a limited pay, such as Twelve or Ten Pay) |
My Thoughts
I have a few personal thoughts and opinions on the life with LTC product that I'll share here.
To start, I personally like the monthly LTC benefit – on many popular products, it's a reimbursement. If you've ever been through claims, it can go back and forth for ages. A monthly reimbursement is a much smoother process.
Statistically speaking, it's most likely for a female to use the LTC benefit and males to use the death benefit. More than 70% of nursing home residents are women (AALTCI), and women outlive men by about five years, on average.
Fun Fact: 8 out of 10 centenarians are women (Census.gov)!
If each spouse purchases a policy, any shortage of benefits for the wife could be made up with the male's death benefit. Something is better than nothing, so if a husband passes, his death benefit can go to the wife to enhance her own bucket of LTC money.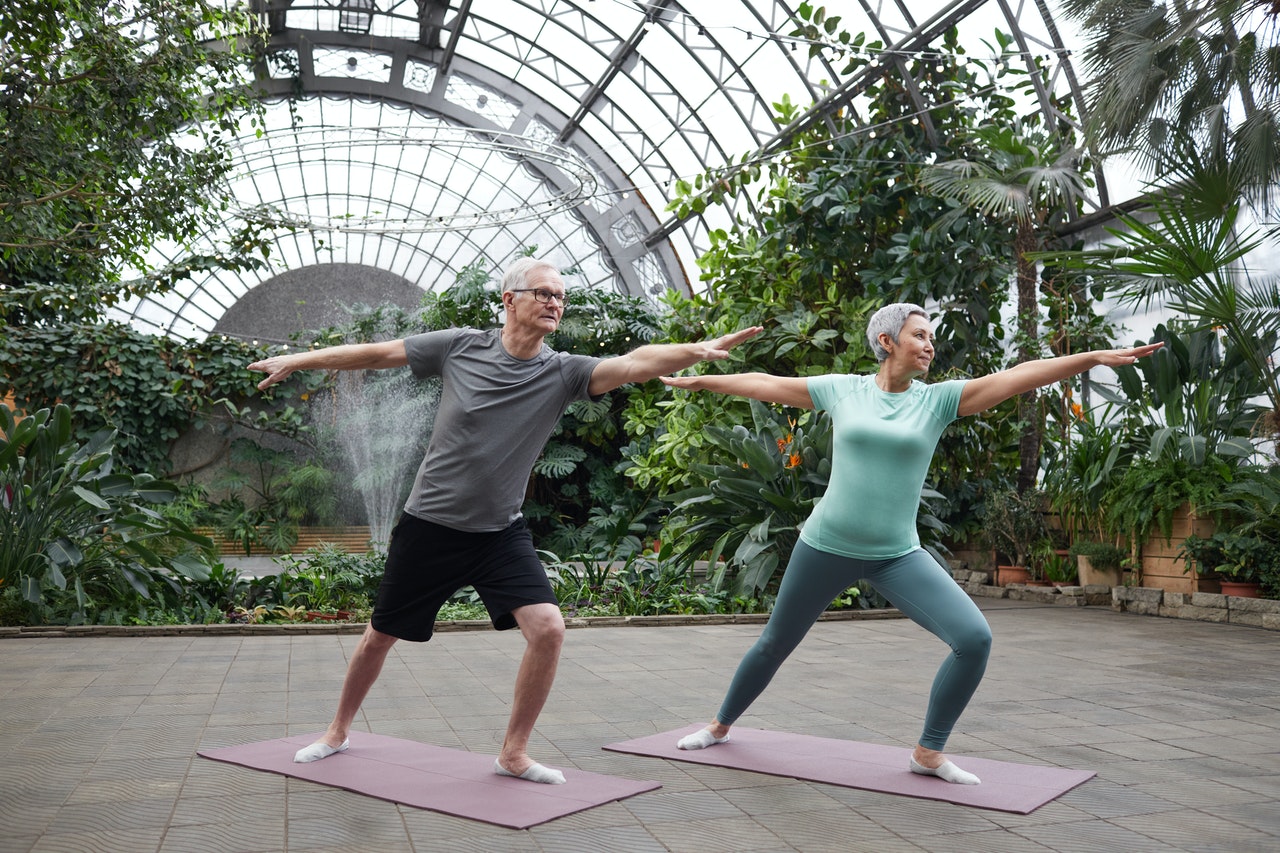 Something I've seen over the years is that traditional LTC policies have a tendency to price the client out when the time comes to use it. I've seen it time and time again, and that's why the "no rate increases" selling point is so attractive to me. It makes it a lot easier to recommend this, because you know your client will use it, and they won't get priced out later on.
Also, we always say this, but it's so true – something is better than nothing. Even though a lot of folks, myself included, probably won't purchase enough insurance, having something there is much better than nothing.
The threat of a long-term care stay is real. If you've never talked to a family that's been through it, I have to reiterate how real these costs are.
---
Life w/ LTC Sales Tips
I have a few quick sales tips on the Life w/ LTC product.
I like asking my prospects or clients to apply for the policy so we know what offer the insurance company will give them.
Then, plug in real numbers to figure out how they can pay their premium. No money is collected with the application for the Life with LTC product, so your clients can get the process started and wait on their offer. The application process on the Life w/ LTC is a big longer than other life policies.
Second, remember that your clients can use existing life policies, via a 1035 exchange, to reduce their premium. Don't overlook this option as a real asset in helping solve the LTC problem with your clients.
Finally, be sure to check out and utilize the marketing the materials at your disposal. Our marketing team developed a Life w/ LTC leave behind you can use during presentations or as a handout. It has some helpful statistics on there to get your clients thinking about their long-term care plan.
John Hancock also has some great materials you can access in the agent portal.
Here's an example of a social media post: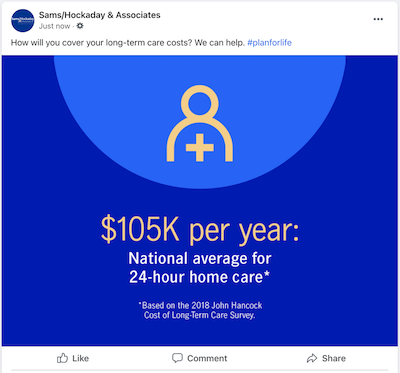 Take advantage of these resources to help you educate senior consumers!
---
Frequently Asked Questions
Q: If a client used $4,000 in one month, would the $100,000 death benefit essentially go down to $96,000?
A: Yes. When you use funds for long-term care, it gets pulled out of your death benefit bucket. It's dollar-for-dollar.
Q: Do you have XYZ insurance carrier?
A: The answer is probably yes! We're independent, so we have access to almost all carriers out there. Some carriers we don't promote on our website, because they're aren't as competitive. I scrub all of the carrier's offerings before I recommend it to agents.
Q: Which Life w/ LTC carrier is the best?
A: If you're not appointed with any Life w/ LTC carriers yet, I like to start small and build out. I'd probably start with John Hancock – it's a Just-in-Time appointment, but you do have to be LTC certified (even though it's a life product).
Q: Does the death benefit grow over time or stay the same as when you bought it?
A: The short answer is no: the death benefit on a Life w/ LTC rider doesn't grow – it stays the same as when you bought it. It's a level death benefit.
The longer answer is that we're looking at a conservatively built Universal Life (UL) chassis. The guaranteed side of the UL chassis goes to life expectancy plus a few years. We build the nonguaranteed side to go to age 125. I built mine the same way. The interest rate on this product rarely changes – maybe 4 times in the last 15 years.
Q: How do I get illustrations or plan recommendations?
A: Myself and Rhonda here at New Horizons will run illustrations for you and make product recommendations based on the needs and goals of your client. Just email us the specs and we'll make sure you're putting your client in the right place.
---
Life Insurance w/LTC Rider Product Training Webinar
---
Conclusion
Don't hesitate to contact me to drill down on this product more. I think it's a service we really need to offer and ask our clients about.
Just ask them those 4 questions and see if we can help them with a long-term care solution like this hybrid life w/ LTC product.