MedicareCENTER is the best way to sell Medicare Advantage and Part D plans during AEP. It's powerful, it's efficient, and it's completely free for contracted agents.
If you're new to MedicareCENTER or want to pick up a few new tips, this is your guide to maximizing MA and PDP enrollments during the 2021 Annual Enrollment Period (AEP) for 2022 enrollments.
What is MedicareCENTER?
MedicareCENTER is an all-in-one CRM, quoting, and enrollment tool for Medicare agents.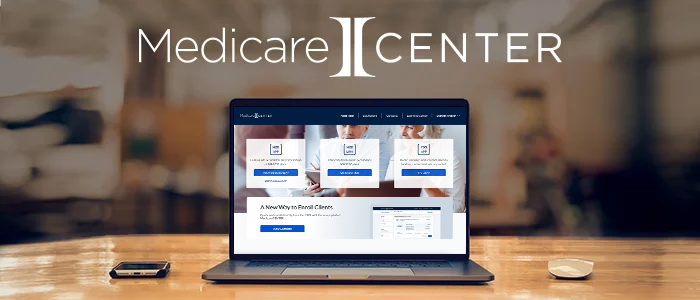 MedicareCENTER's software allows agents to manage client information, follow-up tasks, quoting, scope of appointment completion, and plan enrollments from one place.
Instead of logging into each carrier's portal to enroll a client in their best plan, you can do all of your enrollments right from MedicareCENTER – with a single login. No need to bookmark every carrier's portal and remember all of those passwords!
Plus, new for 2021, CSG is now integrated with MedicareCENTER, allowing agents to access even more powerful quoting and research features within MedicareCENTER.
Related: Hear From 6 Agents – Their MedicareCENTER Experience During AEP
How much does MedicareCENTER access cost?
MedicareCENTER is extremely expensive, but here's the good news: agents don't have to pay a penny to use it! As long as you're contracted with us or any other Integrity Marketing Group partner, you can unlock access to MedicareCENTER.
There are also no monthly fees associated with continuous access or for using the CRM or storing your SOAs.
How do I get into MedicareCENTER?
If you've never used MedicareCENTER before, you'll first need to register for an account. Keep in mind that if you're not contracted with us or any other Integrity Marketing Group (IMG) partner, you will not be approved for access.
You can confirm your eligibility with us by filling out the eligibility form on this page.
To register, all you need is your NPN, name, email, phone number, and desired password. The system will cross-check your NPN with its records and will pull in information about any carriers you are contracted with (with us or another IMG partner).
Keep in mind you can only enroll clients with carriers you are contracted with under us or another IMG partner. If you have your contracts with a non-IMG partner, you cannot complete those plan enrollments in MedicareCENTER.
What's new in MedicareCENTER for the 2021 AEP?
MedicareCENTER 2.1 is here! During the 2021 AEP season, you can take advantage of several new helpful features as you complete 2022 plan enrollments.
CSG App is a new area where you can access all of CSG's tools, including market research for MAPD.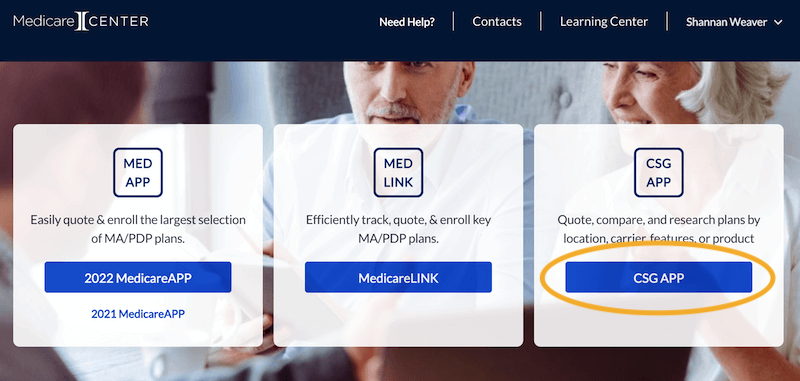 Quote and enroll MAPD plans directly from MedicareCENTER's contact management feature (scroll down for a tutorial)
Import your book of business, including contact record type (prospect or client), first name, last name, email, phone number, postal code, stage, and client notes.

Add reminders and activities to better manage your interactions with clients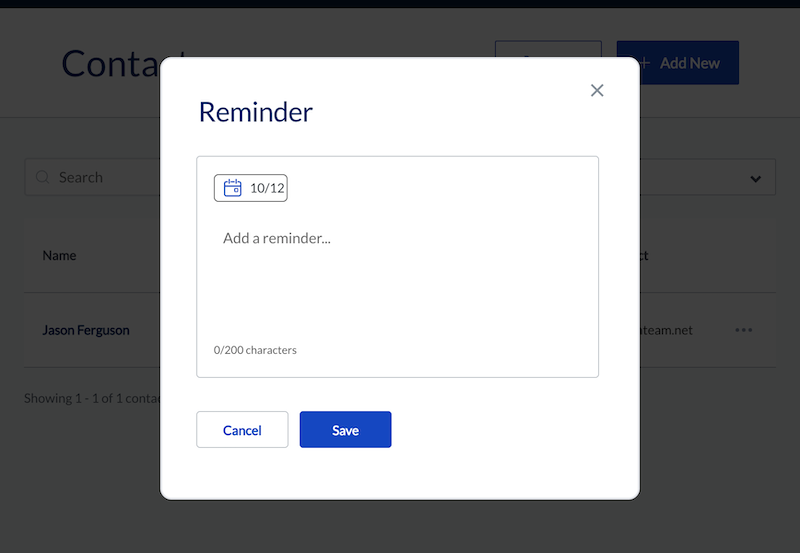 Choose from more Stage field values to better understand where your clients and prospects are in the sales process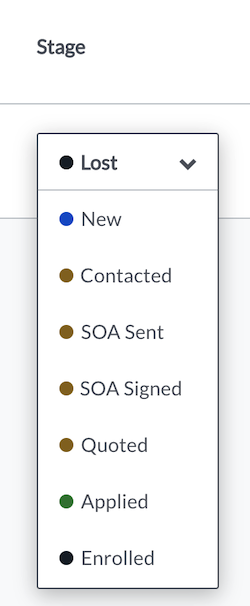 Add provider, prescription, and pharmacy information directly to your contact records for faster quoting and plan enrollment (scroll down for a tutorial)
What features will be coming next to MedicareCENTER?
Medicare 2.1 is a very exciting rollout as we lead into AEP. However, the exciting new features don't stop there.
Keep an eye out for several new MedicareCENTER features and functionalities.
1. New Dashboard tool: access contact stats and reporting tools as well as a list of your recent activities so you can plan your day. (Coming October 15, 2021)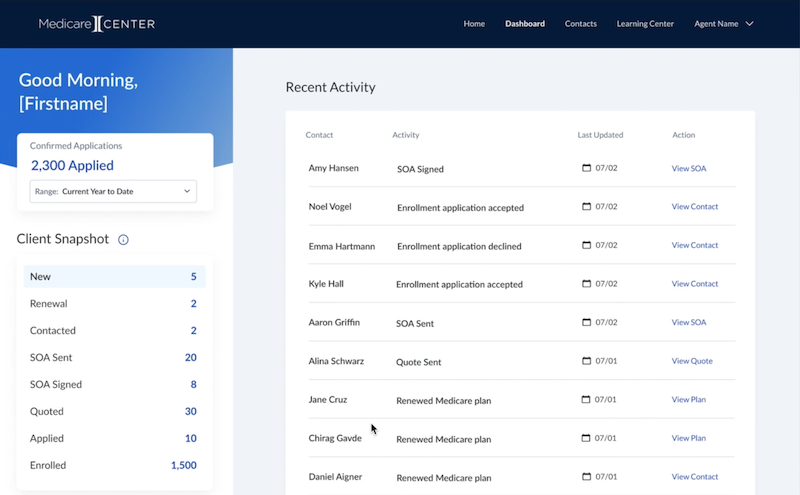 2. Ability to bulk import street addresses for contacts (Release date TBD)
3. Additional functionality for multiple members of the same household (Release date TBD)
How to Sell MA and PDP Plans In MedicareCENTER
Ready to start selling MA and Part D plans in MedicareCENTER?
It's very simple, and it's even easier than last year thanks to the integrated quoting and enrollment. You can start the enrollment process right from a contact record.
Step 1: Create or select an existing contact in MedicareCENTER.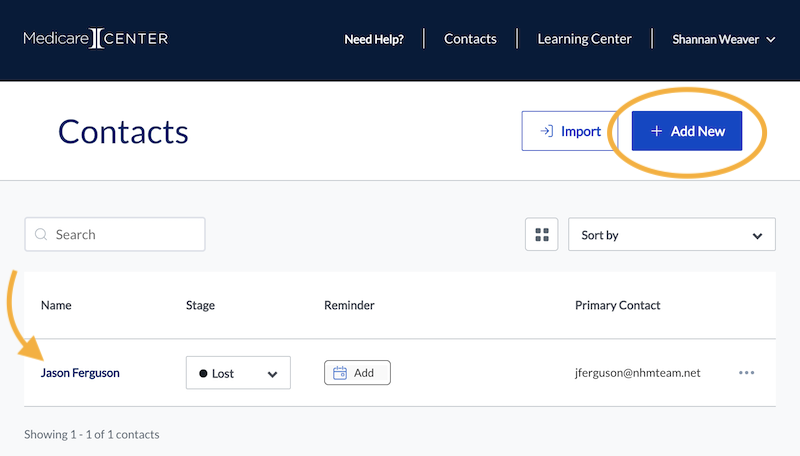 Step 2: Click "Details" and add any missing information for your client, including their providers, prescriptions, and pharmacy of choice.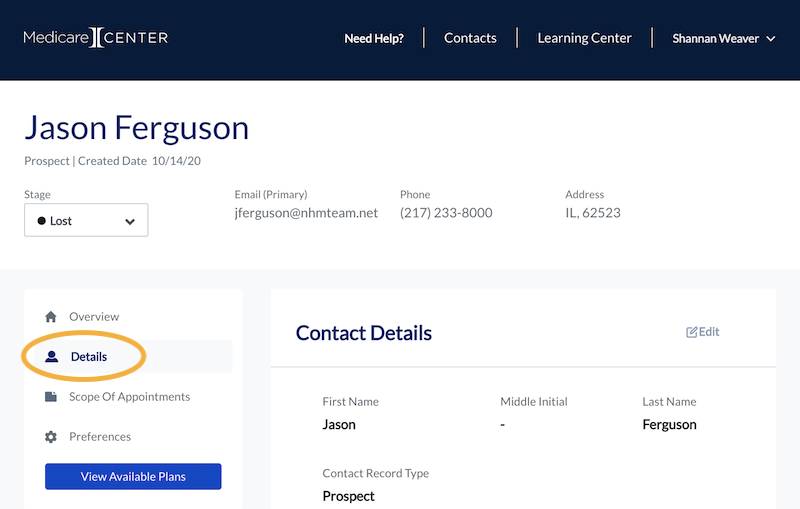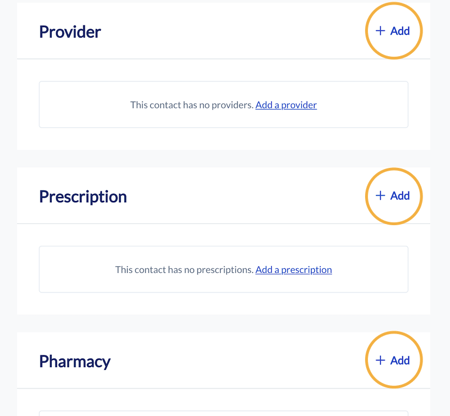 Read more: How to Access Client Drug Lists Using MedicareCENTER
Step 3: Send the scope of appointment (SOA) via email or text.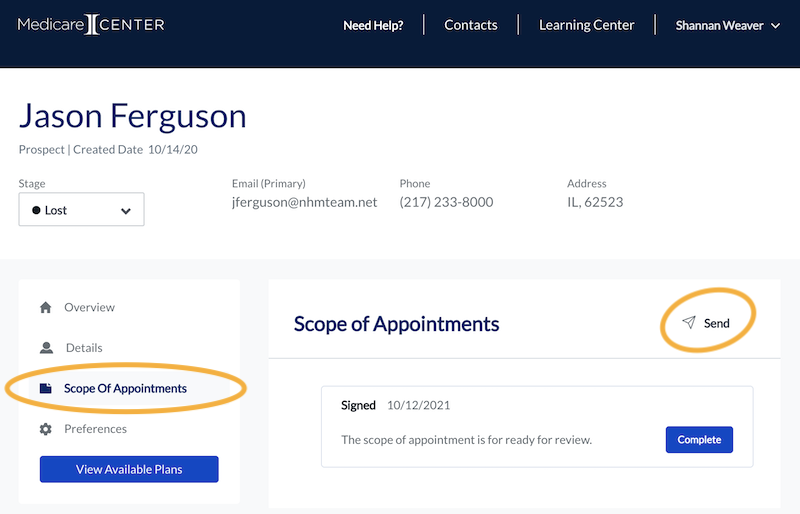 Step 4: Click "View available plans."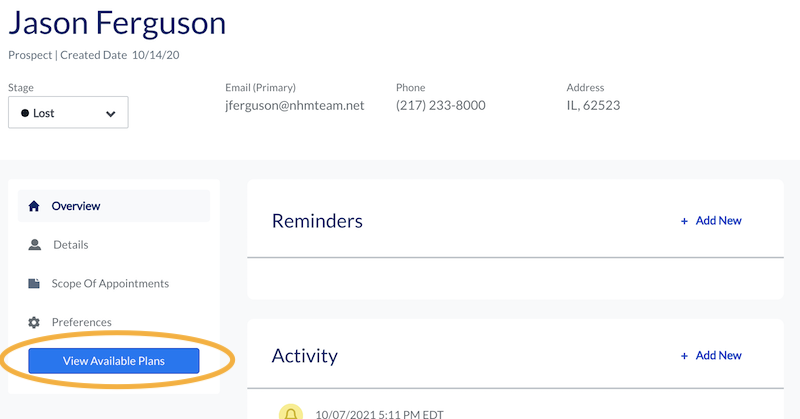 Note: You can still use MedicareAPP or MedicareLINK for the MedicareCENTER homepage. The integrated quoting and enrollment feature is new for the 2021 AEP and speeds up your sales process.
Step 5: Choose your desired plan type (MAPD, MA, or PDP).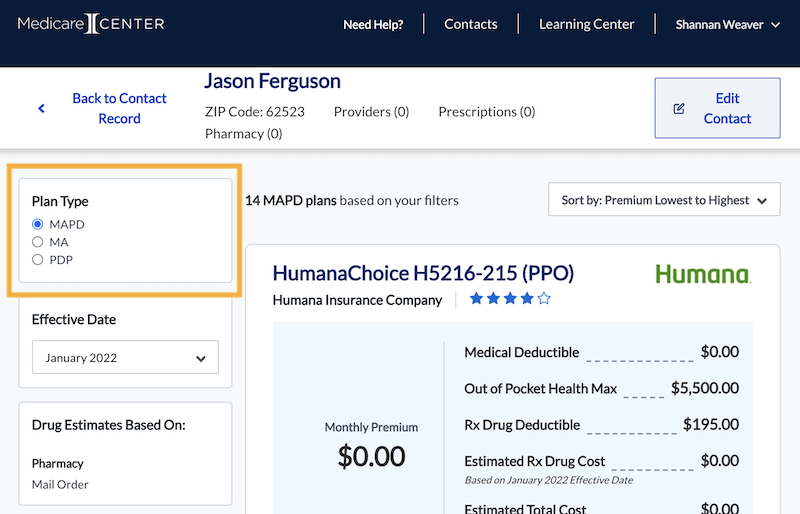 Step 6: Sort through the list of available plans. When you've chosen one, click "Enroll." (Note: you will only see "Enroll" if you are appointed with the carrier.)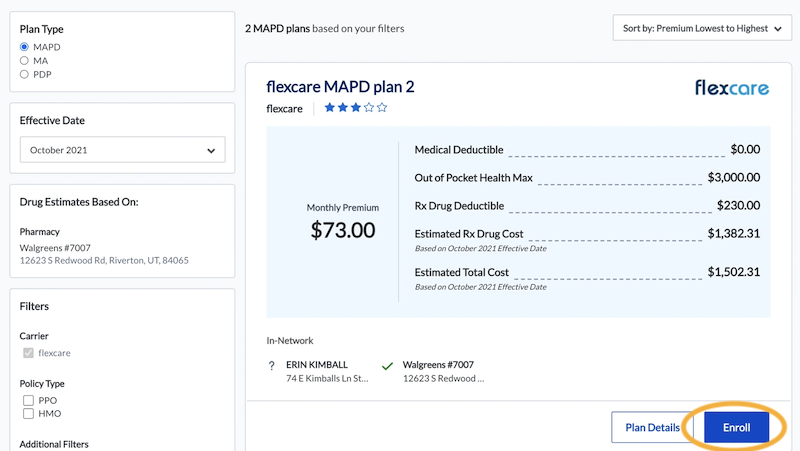 Step 7: Fill out the application for your client and send it to them to sign and submit.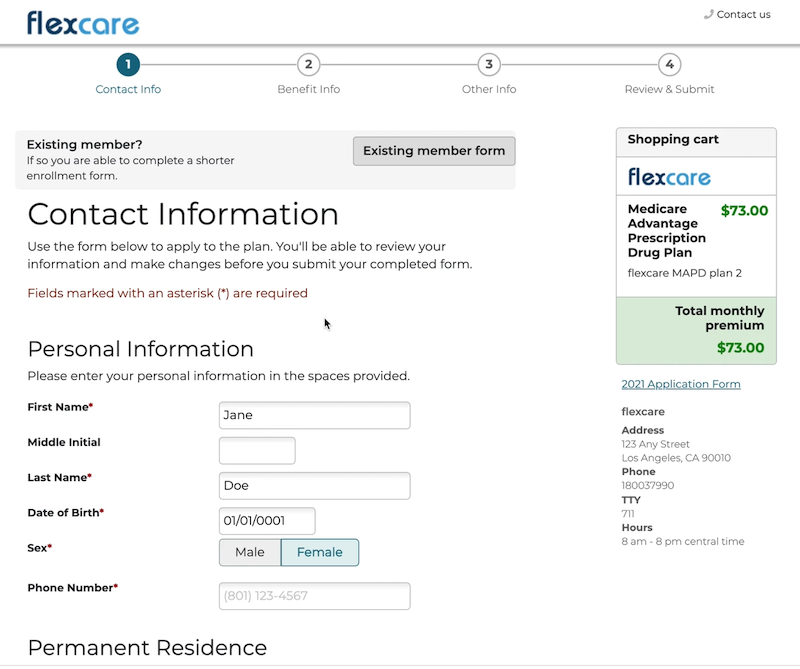 Step 8: Collect your commission!
You can also watch this training video for a more in-depth tutorial of each step. Hover over the blue dots in the progress bar to jump ahead to a specific topic.
Conclusion
If you want to get into more specific MedicareCENTER tutorials, check out the MedicareCENTER Product Training page on Vimeo, which has 41 training videos.
You can learn more about how to create a custom shopping link (PURL) on MedicareAPP, how to use the Blue Button integration in MedicareAPP, or how CSG's new tools work in MedicareCENTER.
For any other questions, please reach out to us via email, phone, or the chat feature available on our website during normal business hours.
Good selling!