Coming up with a succession plan – and ultimately a retirement plan – is one of the biggest decisions you'll make in your life, especially as an independent insurance agent.
Your book of business can sometimes represent almost 40 years of work – it's your identity. I mean, for me – my identity is wrapped up in this business. When I think about getting ready to retire… well, I just love this business. I don't want to leave.
This article was originally published February 17, 2020. It was updated with new information and tips on June 28, 2022.
We all care about these people that we service, and they're more than just a paycheck – they've been really important in our lives, and we've been important in theirs.
Taking the time to explore your options when it comes to succession planning and retiring is extremely important, and I'm not sure enough of us are thinking and planning for it.
Too Many Agents Don't Have a Retirement Plan
For starters, there's a lot of guys in this business who are 55+ – with absolutely no perpetuation plan. The average age of a US insurance agent is 59, well within the range of average retirement age.
And when I think about our own agent base, we still have a lot of guys and gals that are 70+ and still very active.
There are multiple reports showing that too many agents don't have a succession plan in place. The statistics fluctuate a bit depending on the specific study, but according to LIMRA, 50% of financial professionals don't have a plan, and according to a Nationwide survey, that figure is 66%.
Regardless of whether you want to retire or not, sometimes life can force you to come up with a succession plan. For example, a major health condition can blindside you – and this does happen!
We're going to walk you through some options for perpetuation planning, and if you need one-on-one guidance or are interested in getting your book of business valued, please reach out to us!
Feel free to jump ahead at any time:
Succession Planning Option #1: Pass Your Insurance Business Off to Your Kids
Passing your book of business on to your kids is probably the most obvious option when we look at retirement options. However, it's not always ideal.
For starters, you have to make sure your kids want to be in the insurance business.
Do they enjoy helping people?
Are they naturally conversational?
Are they willing to work hard for the payoff?
Not everyone is suited for this business, so just assuming that your kids will be your succession plan without really thinking it through can be a big mistake.
For some people, they have a son or a daughter, but they're not in the business. If that's the case, you can't expect them to leave their career and pick up where you left off. If I had to put a number on it, I'd say only 10% of agents have kids to pass their books down to.
Secondly, you're basically financing the purchase. You're the bank, and your kids make payments to you, because they're probably not in the position to write you a full check for the entire book.
That's a risky situation to be in, because you're counting on your kids to take care of your retirement. And that's scary.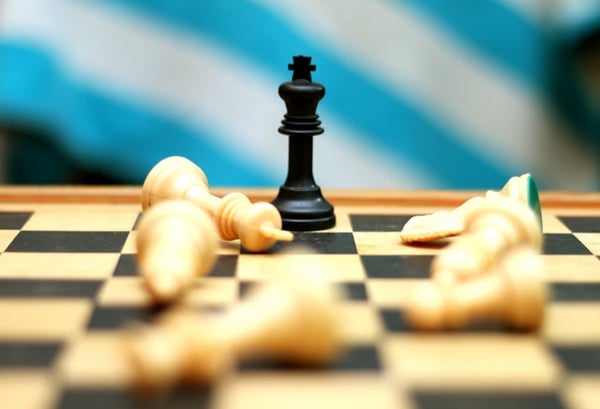 And finally, you have to consider the actual transition. There's a lot of training involved, and that can be a huge endeavor to take on.
Just to give an example here, one of our agents is 80, and she's ready to retire or at least start the retirement transition. She has a daughter and a granddaughter, but both already have their own careers. The catch is that neither one seems to love what they do, so that started up a conversation about passing down the business.
The tricky part of this is that the family now has to consider whether the risk of leaving a secure career is worth it. It can be a huge challenge to leave a comfortable, well-paying job, and we're working through that. I don't know how that will pan out, but there's a lot of work to do if they decide to start working that book of business. There's training, licensing, and everything in between to get squared away.
Succession Planning Option #2: Let Your Business Run Off
I don't recommend this option, but in reality, this is what most agents will do.
It can feel like the easiest option, because it doesn't really require any effort from you. However, while it seems easy, it's really not. You will pay in the long run.
This is the agent that's kind of still in it… but they're really not.
Customers love you, but they get nervous, because they aren't really being serviced anymore. The customers keep their insurance, and it's still good insurance, but there's no customer support.
The agent doesn't really do anything – they don't follow up with their customers, they don't schedule annual reviews… they just let their business run off.
At this point, a lot of guys don't even have a business model to service their customers, so they'll try to service them as long as they can, and then it just fizzles out.
This is honestly the lazy way out. It's the easiest thing to do for the time being, but it's awful for the customers, and ultimately, it's awful for you.
[Read more: The Worst Advice We've Ever Heard About Retiring From Insurance]
What happens if you die?
Let's say you're in a little town, you have a business you've worked on for years, and let's just say you die and your spouse is still alive.
What do you think those customers do? They leave.
What do you think agents in that area are thinking? They're going to swoop in like vultures and take all your customers.
This is another reason why it's so important to make some type of a plan. Most men die before their wives do, and most agents are men. You want to be sure that what you've worked for will pass on to your family – and you want a good valuation for your business. You don't want to just lose it all.
Have you considered the different ways you can be paid for your book?
If you sell your book of business, it's important to know that some of these deals aren't going to be paid in one check.
If your book is big enough, it can be paid off over time. Maybe it's paid as-earned, meaning that when renewal commission comes in, you get paid for that, and even with new business, you'll still earn a small percentage of it.
Maybe it's paid over many years, similar to a pension. There's a lot of different ways to go about this.
Not having a plan is going to cost you in the long run. Your clients, especially if they like you, don't really want to leave you. But if you die, your clients will absolutely leave – they have to find a new agent.
Either way, your customers are left in limbo, and that's why a succession plan is so important. By having a plan, you're protecting your future.
Succession Planning Option #3: Selling Your Book of Business
There's something to be said about a clean break. There just is.
Before I really get into this, I can't help but think of a wonderful man named Pat Nolan who works right next to our building at Pat Nolan & Associates.
He helps business owners find a buyer for their business, and his deals sometimes take 10 years. What's shocking is that they'll get to the part where the owner just has to sign the paperwork, and they'll bawl their eyes out and back out of the deal because their business has been their life.
This isn't an easy or fast process. And selling your book of business can be extremely hard. According to that Nationwide survey, 55% of business owners don't plan to retire because they love their business too much, and 17% say that they just don't trust anyone else to run their business.
That being said, I do think there's a lot of merit to selling your book of business and actually retiring.
How to Find a Buyer for Your Book of Business
If you don't have kids to pass your book to and you don't want to just let things fizzle out, finding someone in the business to purchase your book can be a challenge.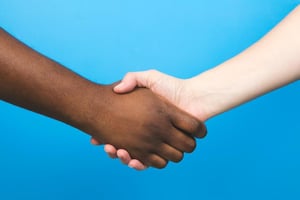 There are a lot of factors to take into consideration:
Where are you physically located?
Do your clients need to be able to meet with their agent in person, or can they be handled remotely?
Do you trust the interested party to take good care of your clients?
Do you think your clients will trust that person/company to take care of them?
Is the interested buyer giving you a fair valuation?
There's more to it than that, but here's what I'd say. I'd first start a discussion with your FMO.
You're going to get a higher valuation if you sell to your FMO.
Your FMO likely has resources and staff in place to take good care of your clients.
It can be easier for your clients to trust an FMO, because there's a proven track record there.
So, I'd start there. Beyond that, there's definitely an advantage to finding a local buyer, like another local agent, because your clients can be serviced in-person.
How to Value Your Book of Business
Figuring out what your book of business is worth is also a challenge. There's a lot to this, so you can check out our more in-depth articles about it:
Here's the gist: the value of your book of business will be a multiple of your gross commission, and that multiple can range depending on a variety of factors and situations.
I'd say that in general, it's anywhere from 1.5x-2x your gross annual commissions, though I have seen some guys reference a multiple as low as 1x. In those cases, someone usually just buys the book and lets it fizzle out. Their plan isn't to service the customers – just to end up on the right side of their investment.
For the book of business we bought, we took the 1099s, and for every Medicare Supplement, we paid a multiple of that policy's commission.
UPDATE: Now, we work alongside ACCESS Capital, a fellow Integrity partner, to come up with the valuation. That's what they specialize in. To get a valuation, you'll need commission statements for the last 12 months from each carrier you sell (not 1099s). You can send these digitally for a valuation or you can provide your agent portal login information.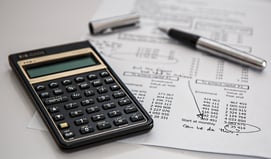 Now, because we're the FMO and we already got a small override on his policies, we were able to pay on the higher end of that gross commission multiple, which is why it can be an advantage to partner with an FMO on this.
Med Supps in Year 6
Another thing to consider when you're selling your book is Medicare Supplements in their 6th year. Lifetime comp is rare, because you can usually move your client in 6 years to make comp again (unless they have health issues, but we usually take that gamble).
The buyer will take into account any 6th year supplements on your books. They know they won't make renewals on those, and that will severely lower your valuation.
Client Information on Paper vs. Digitized
Something else to consider – and I know this'll hit home for a lot of you – is having your book digitized. If your client information is still on paper – in filing cabinets – you may not get the highest valuation for your book.
I can't express enough how advantageous it is to have your book of business in a CRM. We use AgencyBloc, and the first thing we did when we bought our agent's book of business was to go through all the paperwork and add it into AgencyBloc.
That took a lot of staff time and effort, and having that done already would've slightly increased the value of that book of business.
Local vs. Remote Book of Business
Finally, your location can play into your final valuation – depending on who you're selling to.
Customers are used to their agent's process. For example, if they're used to going to a local office, they're trained in a way to expect that.
So, if you bought that local book of business and you weren't local, it'd be a much more difficult buy. That might force you to hire and place a dedicated agent – maybe even get a brick and mortar building – in order to care for those customers.
At the end of the day, someone might pay less for that book of business because of the extra trouble they'd have to go through in order to service that book. That means that if your customers are being serviced long-distance, that can be a more appealing book of business for buyers.
So, pay attention to how your clients are trained and who you're selling to – you might get a higher purchase offer if the buyer is local.
Maximize Your Book of Business Valuation
So, to sum it up, here's how you maximize the value of your book of business:
Sell more insurance
Have more new business (not business going into its 6th year of renewals)
Have a CRM – not a paper filing system
Sell to someone local
Consider selling to your FMO
If you can capitalize on each one of these points, you'll be able to get a higher offer for your book, making it much easier to retire successfully.
An Agent's Perspective on Selling
If you're interested in hearing what it's like to sell your book of business, check out [Case Study] Everything You Need to Know About Selling Your Insurance Business.
We interviewed Steve Hughes, who sold his book of business to us after 45 years in the business. For Hughes, he had been thinking about retiring for a while, but he just wasn't sure how to go about it.
After he found us, it took about 6 months to go through the motions and finalize the sale. "It's nice not to worry about it. To have someone else taking care of it is such a relief," he says.
Hughes says if he go back and do something differently, it'd actually be selling his book sooner!
"I should've done this a couple years ago," he laughs. "I was real happy with the deal that [New Horizons] made with me. They have really bent over backwards to deal with me and do the things we needed to do. I couldn't be happier."
One of the best parts about selling is the clean break. Hughes sums it up nicely: "It's nice to get up in the morning and know you're not going to get a phone call from anyone."
Knowing When the Time Is Right
When you've been servicing your clients for decades, it's hard to take a step back and realize that it's time to finalize and execute a succession plan.
To help, we've put together a full guide about this: How to Know When It's Time to Sell Your Insurance Business
You can read about this in more detail there, but quickly, here are 7 sure signs it's time to sell your insurance business:
Your book is going backwards.

You stop servicing your clients.

You don't have enthusiasm for this business anymore.

You can't keep up with the technology – and don't want to.

A life event changes your perspective.

It's just time.

You're hit with a major health condition.
Another thing I see often is when a guy or gal has been on the brink of this for some time, but they go through another AEP... that can light the fire.
When the dust settles after fourth quarter, suddenly we see a lot of agents and agency owners thinking about getting out once and for all. Here's a short little video I put together about this:
Put Together a Succession Plan!
I hope this guide has shed some light on the possibilities when it comes to retiring as an independent agent. It's tough yet rewarding to run your own show, but this is one of those things that can be tough when you're doing things on your own.
If you want to watch a video that's a lot more in-depth on the stuff mentioned in this article, I actually did a webinar on it towards the end of 2018, and I'll put that here if you're interested.
As always, if you need any support or guidance, please give us a call. This is something we're happy to help agents with when the time comes, and whether that's just brainstorming a plan or talking through the possibility of selling your book, we're here to support you.
Now, get to planning!
Related content: Ask Me Anything: 12 Answers to Your Succession Planning Questions