I sat down with multi-million dollar producer, Michael Sams, to find out what a day in his life is like. With over half a million dollars in Medicare Supplement sales and over $8.6 million in annuity production, I have to admit: I'm super curious how he does it!
Join me as Michael walks us through his day, from morning chores to bedtime and everything in between.
Morning Routine
In a typical day, Michael wakes up at 6 a.m. and starts doing morning chores, including feeding his horses and cattle. Check out these Watusi cattle!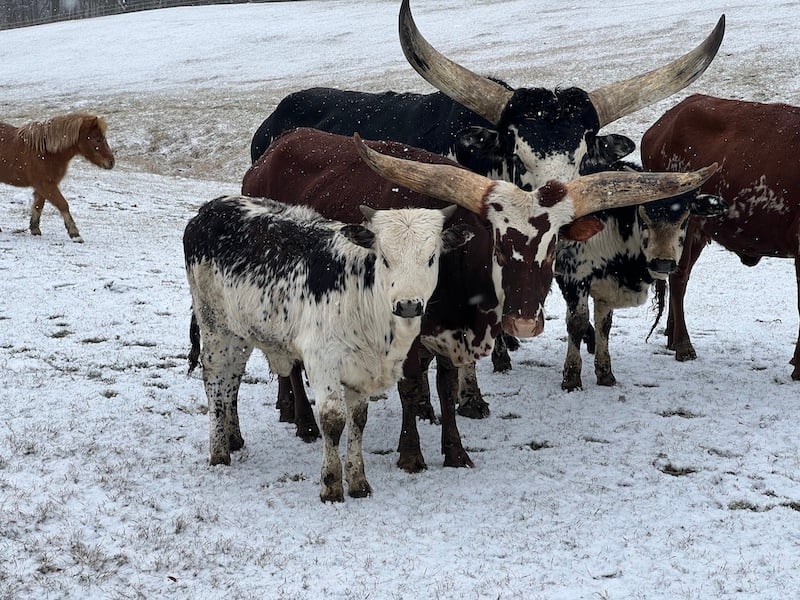 In the summer months, he may be up at 5 a.m. and on a horse by 5:30 to try to beat the heat.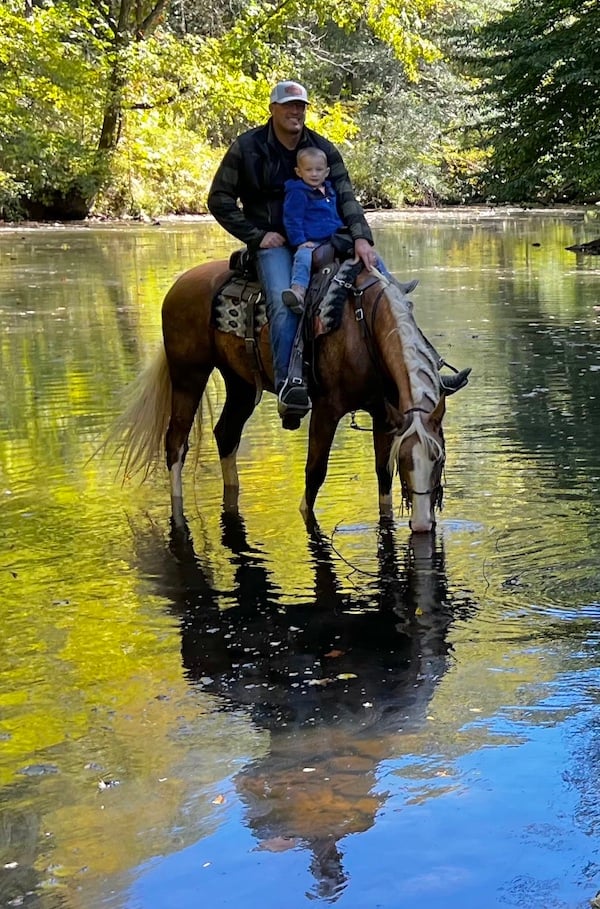 He's typically in his office and ready to start his day in senior market sales around 8:30 a.m.
Like many of us, he begins by checking his emails and getting up-to-date on any recent communications. "There's always outstanding requirements on submitted business, mostly for financial products. I'm just replying to those emails and taking care of all of that."
Michael does quite a bit in annuity production, so most days, he's facilitating the transfer process and ensuring everything is progressing as it should. "I don't want the hangup of funds getting transferred to be because of me," he says.
After some of that initial busywork, he gets right into appointments.
Mid-Morning to Lunch
Michael stacks his appointments every hour, so he typically fits in about three before lunchtime (9-10 a.m., 10-11 a.m., and 11-12 p.m.).
"They're a good blend of new clients and annual review appointments. The new clients are people who are preparing to retire within the next 3-6 months," he says.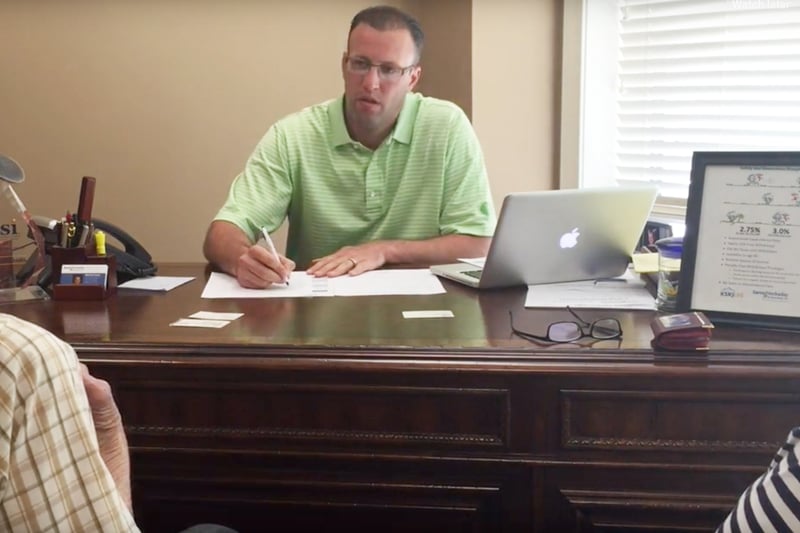 He spends the bulk of his time educating them so they understand Medicare and retirement prep. During these initial appointments, it's pretty standard for him to help them with a Medicare Supplement and a 401(k) rollover.
"I used to be intimidated by talking about money, but it's so routine now. I feel like a day in my life really isn't that exciting – it's such a systematic approach that it may seem like a hidden secret, but it's not. I'm just meeting with people, providing education first, and through that education, they make an informed decision," he says.
The Anatomy of an Appointment
I was curious about the flow and timing of Michael's appointments – after all, that's where all the magic happens.
He says the first thing he does is visit, and that can take up to 30 minutes; yes, half the appointment!
"It's not that I'm Barbara Walters, but I love asking questions. These clients have worked their entire life to get to this point. Now that they're here, I want to know what's next. Is their idea of retirement doing nothing? Where's the dream trip? What are they planning? I have a deep interest in helping people look forward to retirement," Michael shares.
While many salespeople would refer to this as a "warm-up," – and we certainly have in previous posts – Michael says he just sees it as a natural conversion. "It's something I so enjoy that I don't see it as part of a sales process. I really love getting to know people and helping make a complicated matter as fun as I can," he says.
Next, he transitions into the Client Needs Assessment. He asks about when they plan to retire, drawing Social Security, and so on (more on this shortly). You can get a copy of the exact assessment Michael uses here.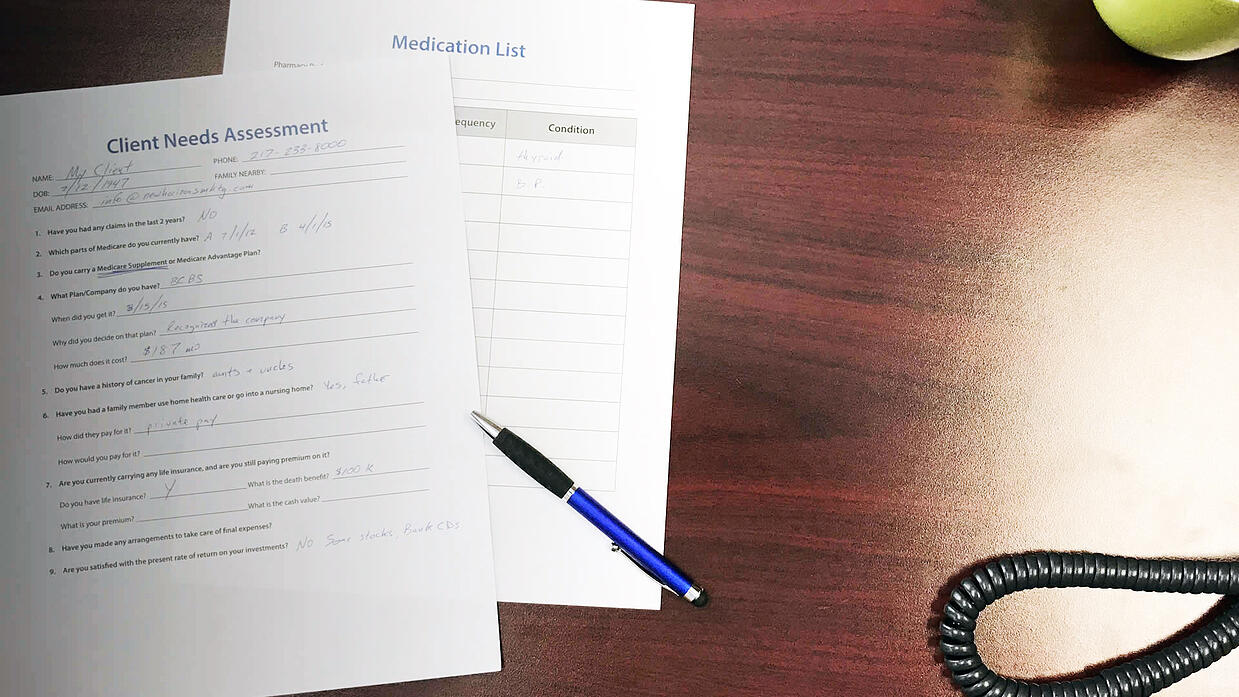 Ultimately, Michael's goal is for his clients to be comfortable and confident in their decisions:
"So many people feel like they went into an office, it all went over their head, the guy talked too fast, and I just went with it. I don't want that at all. I want every client to say, 'Wow, I really understand it and I feel confident in my decisions.'"
Second Half of the Workday
After lunch, Michael usually does three more appointments, which are again, stacked every hour. During the winter months and slower seasons, he may schedule just two appointments after lunch to end early and be home by 3:30 p.m.
"A typical day likely has 2-3 Med Supp sales and an annuity or two. But it's honestly hit or miss. One day last week I did over $800,000 in annuity sales, and it was just after lunch. I didn't sell any Med Supps that day, though. So, it just depends, but an average day is a good blend," he explains.
If you've followed our blog for some time, you may be familiar with the Client Needs Assessment, which is our version of a Fact Finder. Michael fills out a new assessment with every client at every appointment, and the client's answers to those questions guide his discussion and recommendations.
More on this here: Top 10 Client Needs Assessment Tips for Medicare Agents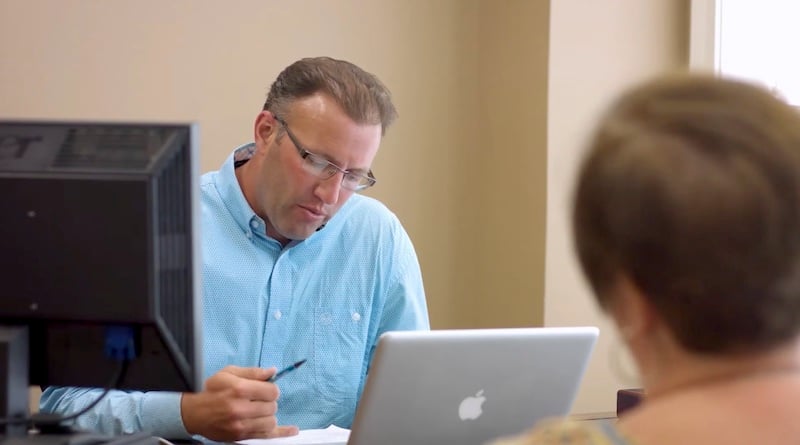 "This approach takes all of the sales pitch out of it. I'm just following this system, and at the end of the day, my clients feel comfortable referring others to me," he says.
After Work
Michael and his wife, Jill, have four kids, so after work, you can typically find him picking up his role as father and husband.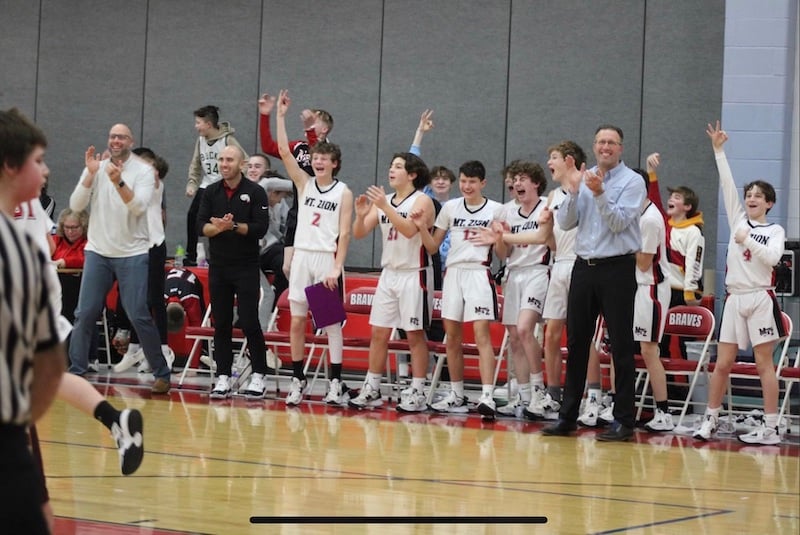 Basketball practices and games cap off a normal day, though throughout the year, Michael may be gearing up for an educational Medicare workshop at his ranch.
While most of Michael's new clients come from referrals, these workshops have boosted his credibility in the community and bring in a few new clients each month.
At the end of the day, he does chores on the ranch, dinner with his family, and he aims for bedtime by 9 p.m.
The Elephant In the Room
After looking at Michael's day, there's a lingering question: when exactly do you answer phone calls? Schedule appointments? Run reports on clients who are going to have a rate increase?
The answer is Michael doesn't do any of those things. There is an individual in an agent services role that handles all of these types of tasks, which frees up Michael to spend almost all of his day doing what he does best: connecting with clients and selling products that fit their needs.
Michael estimates that if he didn't have someone in this secretary-like role, he would lose at least 50% of his day to busywork.
"I'd be using so much of my time and energy just trying to get it all done. I don't want to spend any time getting things done that don't make money," he says.
Michael says he could never reach the production numbers he has today if he were responsible for running reports, setting appointments, and fielding phone calls.
"Others in a supporting role make it possible," he says.
Conclusion
When you really consider a day in the life of a multi-million dollar insurance agent, it's not all that surprising. It boils down to a few key points:
Spend your time wisely: the majority of your time should be in front of clients, making sales. Don't be afraid to hire part-time help to outsource some of that busywork, which stops you from being productive.
Have a systematic approach, like using a Client Needs Assessment or other fact finder: this guides Michael's appointments and helps him make personalized recommendations to his clients. He says he never feels like he's a salesman. He's really not selling anything – he's providing solutions to his clients' problems.
Don't be afraid of talking about money: you can't ignore the annuity production that Michael puts up – it's staggering. If you're meeting with retirees and helping them with Medicare, it's time to start offering fixed annuity products.
I hope this was helpful, and a huge thank you goes out to Michael for letting us in and showing us what his days are like. Good selling!