*This article is for financial professional use only, not for use with the general public.*
Compliance can be confusing.
There are always layers of regulations that seem to constantly change, and one slip up from you could start a spiral of unfortunate events.
Thankfully, the advertising compliance rules for annuities and life products rely heavily on common sense and ethics.
Basically, don't exaggerate or use grimey sales tactics to get people to buy from you.
But, we first need to define what "advertising and marketing" actually means.
---
New to annuity sales?
Annuity sales are a huge opportunity for independent agents in the senior market. If you want to learn how to sell annuities to seniors, you've come to the right place!
Check out our complete guide here: The Ultimate Guide to Selling Annuities In the Senior Market
---

How do I know if I'm advertising or marketing an insurance product?
OK, so you may not have a billboard, and you might not be running television commercials. That doesn't mean you aren't advertising or marketing your insurance products.
According to the National Association of Insurance Commissioners, any communication that is designed to get people interested in life insurance or annuities – or any particular carrier or producer – is considered advertising. Basically, if you're hyping up your annuity and life products, you're advertising.
And it probably goes without saying that if you try to get someone to purchase a product from you, well, that's advertising, too.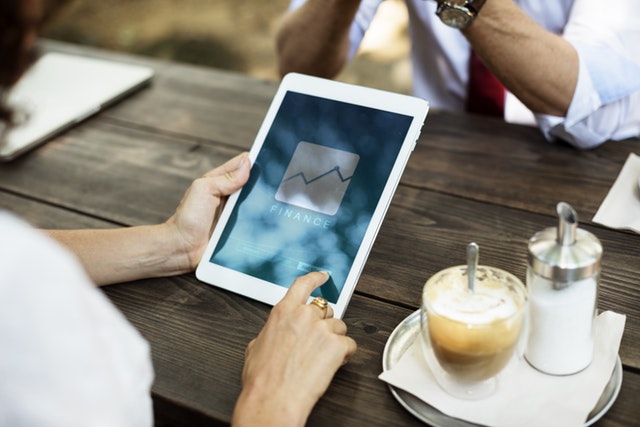 Here are some examples of advertising and marketing techniques that would require you to stay compliant:
Any printed or published materials – direct mailings, newspapers, magazines, radio and TV scripts, telemarketing scripts, billboards, and the internet (think blog posts or your website)
Any "descriptive literature" or sales aids, like booklets, leaflets, form letters, etc.
Any training or informational materials that the public could ever see
Sales talks and presentations
That's right – even a presentation needs to be compliant.
Also, it doesn't matter who created the materials you're using. Even if you hired an expert copywriter who claims to be a compliance guru, you're still liable if anything in that advertisement isn't compliant. Always make sure that your materials are compliant before using them.
One last thing – you should always be checking with your state insurance regulations for specific requirements. Many states have varied requirements, and it's the agent's responsibility to adhere to these requirements for the states they are licensed in. You also want to make sure you're following any rules/regulations of the carriers you're contracted with.
Obviously, we all want to be morally upright, ethical people (most of us, anyway). That's the entire purpose of marketing compliance – to protect the consumer from scummy salesmen.
And I'll have you know that if you're being honest and realistic in your efforts, you likely have nothing to worry about.
But just in case, we're going to go through some examples of what to avoid at all costs – we don't need any lawsuits or E&O claims after all…
The Main Rule of Annuity & Life Insurance Compliance
In order to be compliant, it helps to follow this important guideline: don't lie or be misleading in any way, shape, or form.
Sounds simple enough, but some marketing techniques that perhaps you've used in the past are indeed misleading, so we're going to dig a little deeper and give you some specific examples.
Compliance Rule #1: Don't Use Scare Tactics
I will admit that fear is a powerful emotion, and drawing on that fear can often be an advantage when you're marketing something.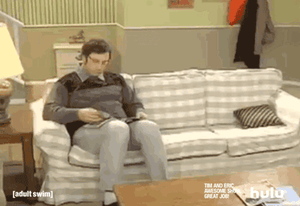 However, not when it comes to insurance and annuities – using scare tactics is not compliant.
Don't say this: Mrs. Jones, you know you don't have enough saved up for retirement. If I were you, I'd be terrified knowing that retirement would completely ruin my current lifestyle. You're running out of time to make a plan – you need to make a decision today.
Instead, say this: It can feel overwhelming to think about how much money you'll need for retirement, but don't worry. I can help you build a plan that fits your retirement needs.
Compliance Rule #2: Don't Make Promises You Can't Keep
Yes, we're talking about insurance, not your love life.
This is pretty simple – don't tell someone they're going to make a certain amount or have any guarantees if it's not the truth.
Don't say this: Annuities are the best option out there – you're always guaranteed to never lose a penny.
Instead, say this: There are many benefits of annuities, and they may be able to boost your retirement savings.
Basically, using words like "best," "always," "guaranteed," and "will" should be avoided. Even if it's true that something is guaranteed in your specific circumstance, don't say it in your advertising.
You're better off using more cautious words like "may," "potentially," and "could."
Compliance Rule #3: Don't Use Extreme Wording
This one is very similar to the last rule – don't exaggerate anything to make your product seem like it's the best thing since sliced bread.
Don't say this: If you want to make sure you always have enough money, you must include life insurance in your retirement plan.
Instead, say this: To help optimize your retirement income, it may be worth exploring the many options of life insurance. Life insurance can provide many benefits when it comes to retirement planning.
Some other examples of "extreme" words you want to avoid include:
Best
Fantastic
Miserable
Always
Never
Biggest
Astounding
Keep in mind this isn't a complete list – the list of banned words and words that are heavily regulated goes beyond these examples, but you at least are starting to get the idea.
At this point, you're probably seeing a trend here. Using softer language sounds nicer anyways – you're giving the client a chance to make up their own mind. Often times, the "don't say this" examples come across as aggressive and off putting.
We don't want that!
Compliance Rule #4: Be Careful with 'No Medical Exam' Claims
According to Section 5(C) of the NAIC Advertisements of Life Insurance and Annuities Model Regulation of 2015….
Ha! Don't worry. That's true, but I'll make this easy to understand.
If you're advertising or marketing a product that's not Guaranteed Issue, you have to be careful when you mention underwriting details.
So, if a certain product doesn't require a telephone interview or there's no medical exam required – but it's not GI – you have to explain that there's still health questions in the application.
Same major rule here – don't be misleading.
And making it seem like anyone could be accepted when it's not true is deceptive.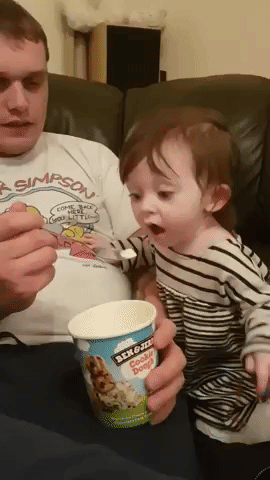 Avoid that.
Compliance Rule #5: Call Products By Their Actual Name
This one seems pretty common sense to me, but if it's a rule, I'm assuming it was a problem in the past.
If you're talking about an annuity, call it an annuity. Don't call it a "CD annuity" or somehow make the consumer think that the annuity is a CD.
Same thing with life insurance – don't try to pass it off as something else – clearly say that this here is life insurance. I suppose an example of this would be trying to tell someone that a life insurance policy is a retirement savings vehicle. No good. Stick to the real names of things.
Compliance Rule #6: Don't Imply Cost Savings When It's Not True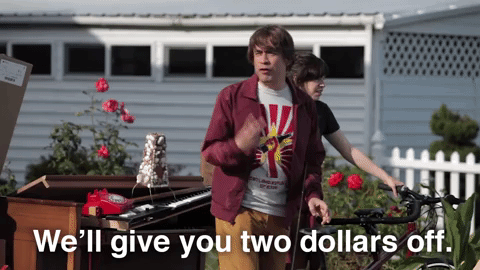 We all know that working with an independent agent is better for the consumer than working with a captive agent, but you can't make it seem like you have special discounts.
Some agents will imply that they have special discounts or cost savings, and you're not allowed to say that unless you can actually prove that as fact.
Compliance Rule #7: Clearly Explain Limitations and Death Benefits
Particularly with life insurance policies that have graded or modified benefits, you want to clearly explain any limitation of benefits.
If the premium is level but the coverage decreases or increases with age, you have to disclose this (obviously).
You also need to explain the death benefit, particularly if it varies with the length of time the policy is in force.
So, if you're advertising life insurance in a direct mailer, you have to include all of these disclosures on that mailer. You can't just wait for someone to call in to explain it.
Compliance Rule #8: Steer Clear of Words Like "Inexpensive" and "Free"
If you're advertising a Guaranteed Issue plan, you're not allowed to mention that it's inexpensive, low-cost, or any other phrase with the same meaning.
Simple as that.
For everything else, you can't say that some benefit or feature is free or comes with no additional cost unless it's somehow true. Benefits are part of the policy… which you're paying for. So they're not free.
Compliance Rule #9: Don't Call Yourself a Financial Planner
If you're an agent, you can't make people think you're any of these:
Financial planner
Investment adviser
Financial consultant
Financial counselor
...unless it's true, of course.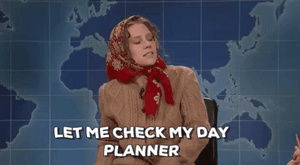 You can only call yourself one of these terms if you're securities licensed. Most agents don't realize that regulators view these as titles for securities licensed individuals.
Compliance Rule #10: Use Real Testimonials
If you're using testimonials in any of your marketing efforts, they have to be genuine, and they have to directly relate to the product you're advertising.
If you use a testimonial from someone who has any financial interest in you, you have to disclose that.
The testimonials also must be accurate and cannot be edited. They need to include the first name and last initial of the individual.
Some states also have standards around how long a testimonial can be used.
What happens if I'm not compliant?
If you violate any of the rules from the NAIC regulation or your state insurance regulations, you'll be subject to a fine of up to $1000 for each violation. Your insurance license could also be suspended or revoked.
We don't want that.
Staying Compliant Often Comes Naturally
To sum all of this up, make sure you're not misleading or being deceptive in any way.
For most of us, this comes naturally, and there's really nothing to worry about.
However, if you have any compliance questions or want to know if a certain advertisement would be considered compliant, let us know. We'd be glad to help you.
*This article is for financial professional use only, not for use with the general public.*