MedicareCENTER is a brand new, revolutionary tool for Medicare agents selling Medicare Advantage and Part D drug plans. It's available, for free, to any agent that's contracted with an Integrity partner (including New Horizons!).
It was released right before the 2020 Medicare AEP, and it has made an absolute splash. MedicareCENTER is a CRM, quoting tool, and enrollment platform – all in one.
You can store client information, text scope of appointments, run quotes, and enroll clients in their most competitive product – all from the same platform. As you can imagine, MedicareCENTER has changed the way agents run their business.
But don't just take it our word for it. Here's what six Medicare agents have to say about their experience with MedicareCENTER during AEP.
Read more: How to Use MedicareCENTER
1. Texting Scope of Appointments Has Changed Everything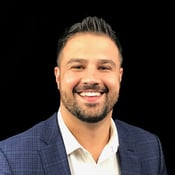 From Luke Hockaday
The most important thing was being able to text the Scope of Appointments (SOAs). That was huge.
Last year, we had to mail the SOAs along with the application, clients would mail it back, and I'd send it into the company. Everything was so slow.
This year, as long as the client had a smartphone – which pretty much everyone did – we were able to do it all through text. All you have to do is type your name. The younger clients definitely commented on how slick the process was.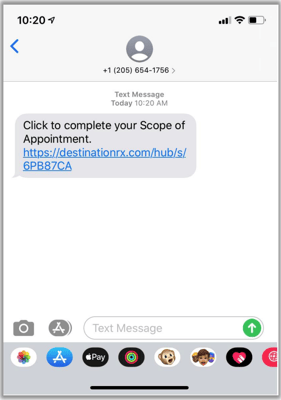 Another really great part of MedicareCENTER was having everything right there on one login. You aren't going to Aetna's portal, then SilverScript, then WellCare... everything is right there so you can knock it all out quickly.
2. I Reached Record Numbers On MAPD and PDP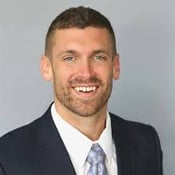 From Chase Gruening
MedicareCENTER has dramatically changed the way our agency and agents do business. It has allowed us to increase volume and efficiency. It also allows us to store and download these applications, making an easier transition to CRMs.
I personally was able to reach record numbers on both MAPD and PDP applications, and I attribute much of this to MedicareCENTER.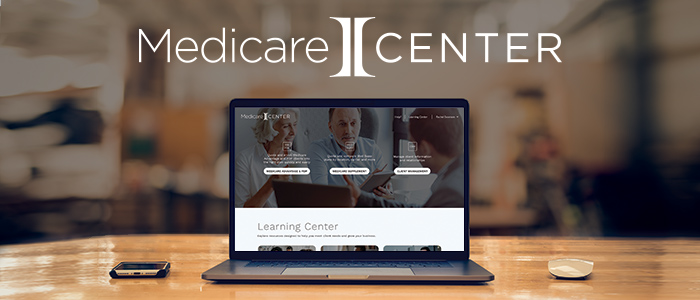 3. We Saved 80-100 Hours During AEP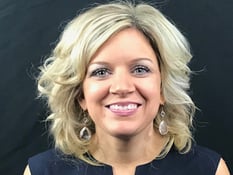 From Sarah T.
I loved how easy MedicareCENTER was to use and navigate – it took very little time to figure out how it worked.
I loved that we did not have to mail applications and SOA, especially with how backlogged the USPS was during AEP. It was so easy to create profiles for clients, and you can save all their information for them in there.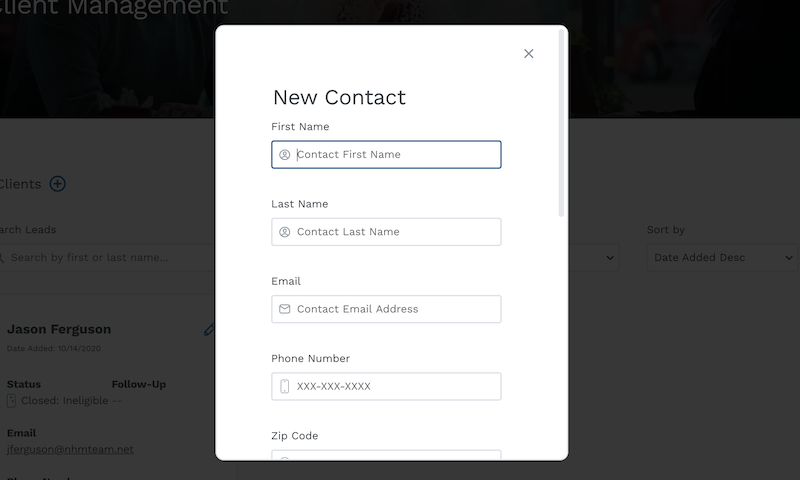 Compared to last year, we were able to serve about 70 more clients. We couldn't have done that without MedicareCENTER. In intern hours alone, we were able to save maybe 80-100 hours over AEP.
Ultimately, I like how easy it is to use. I was worried about getting started with it, but it was so easy to pick up. All of our clients have everything they need.
4. Fewer Logins and Moving Parts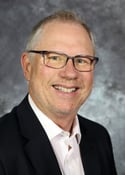 From Phil Hermes
As a broker, too many logins and moving parts can slow us down during AEP.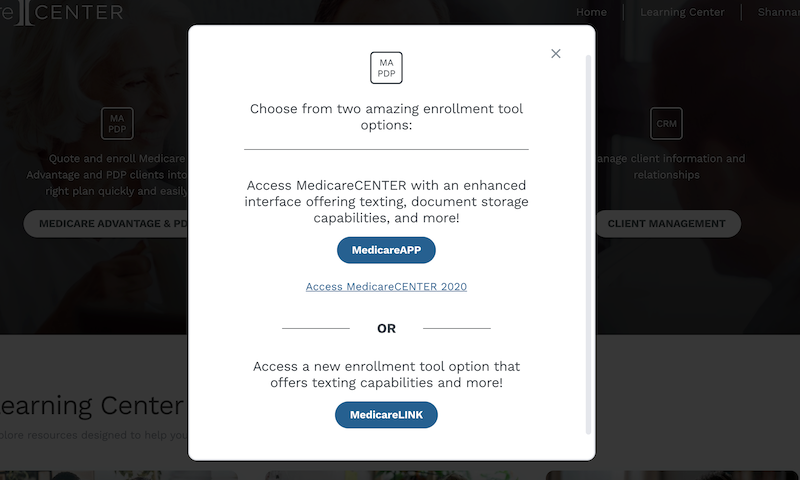 I am glad to know we can do our quoting and enrollments for Medicare Advantage, PDP, and Medicare Supplements in one place. I am excited about this tool!
5. Sped Up Part D Enrollments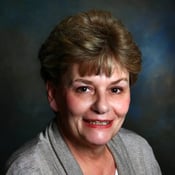 From Patty Gogerty
The MedicareCENTER this past open enrollment season was an absolute godsend! The circumstances for this past year's prescription drug season were very unique to say the least. The MedicareCENTER made it so much easier to get clients signed up for their prescription drug plans in a timely manner.
AEP is such a hectic time, so it was a relief to have the MedicareCENTER so I could sign my clients up quickly and make the process more efficient.
Everything is right at your fingertips, and the longer I am in this business, the simpler I want everything to be.
6. Major Asset During the COVID-19 Pandemic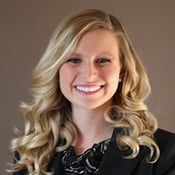 From Laura Pecina
MedicareCENTER was beneficial during the 2020 AEP Season, particularly in respect to practicing social distancing during the ongoing COVID-19 pandemic.
It made it possible to quickly complete a Scope of Sales Appointment via text message. With simple instructions, most clients were able to fill out the necessary form and return it to me digitally.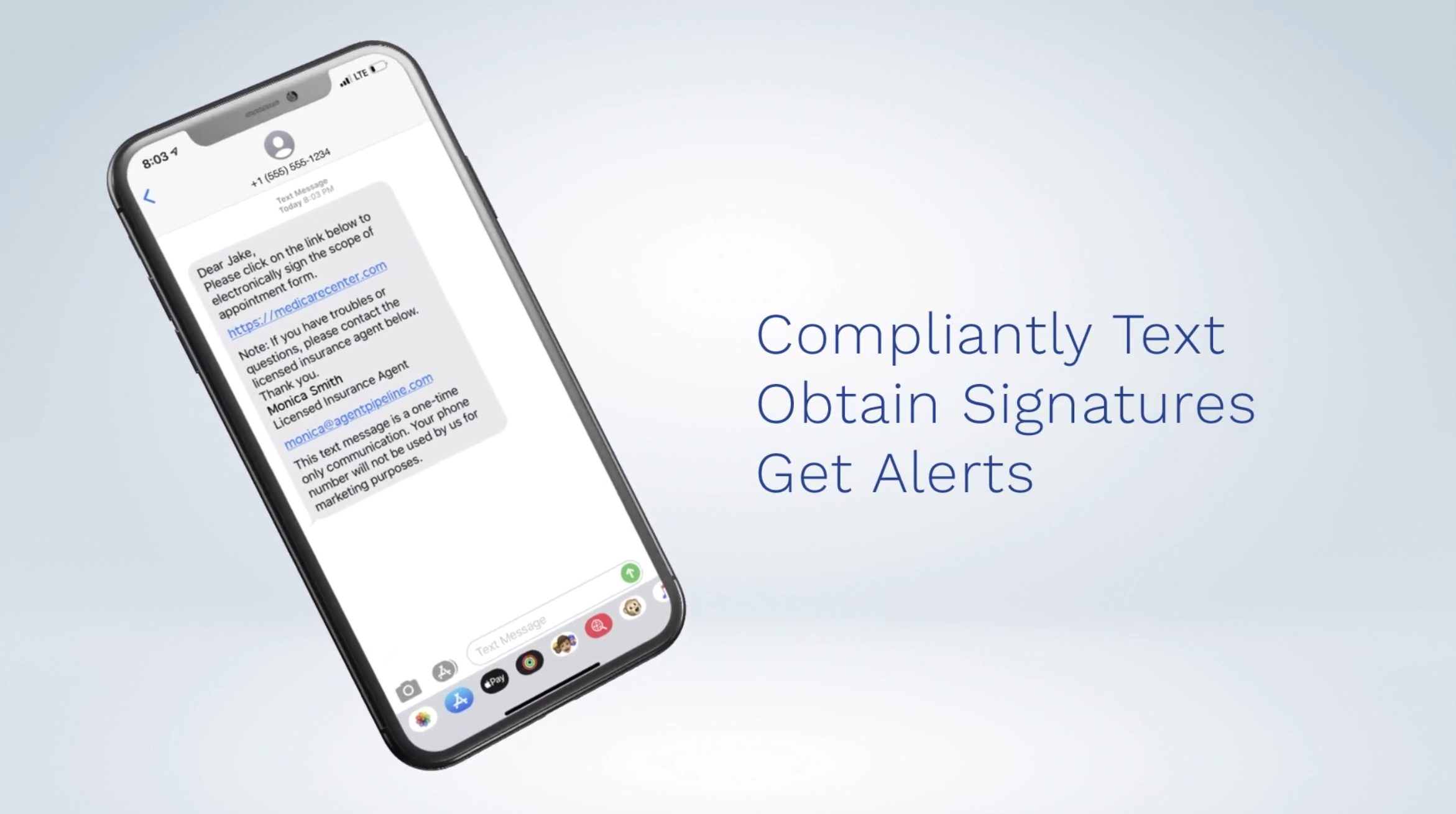 From there, we could easily enroll them in their plan of choice as well as set up preferred form of payment. MedicareCENTER was a useful tool with nearly all my contracted carriers, and I plan to use it in the future.
Conclusion
MedicareCENTER is an incredible tool, and the fact that it's free is somewhat unbelievable. It's saving agents time, allowing them to service their clients better, and reducing stress during the busiest time of year.
If you'd like to register for MedicareCENTER, I encourage you to schedule a Medicare Advantage consultation with me. We can get you set up with the most competitive Medicare Advantage contracts in the business, which will automatically make you eligible to register for MedicareCENTER.
Read More: How to Access Client Drug Lists Using MedicareCENTER