Welcome to our annual state of the union! Sit down with Jeff Sams and John Hockaday as they chat about what's in store for 2023, from Integrity updates to our focuses for the upcoming year.
---
We do this every year – we call it the state of the union. It's 2023, and I'm going to start off talking about Integrity and give a little update.
Integrity Updates
We joined Integrity in June 2020, and it's been nothing but fantastic. And there have been no surprises!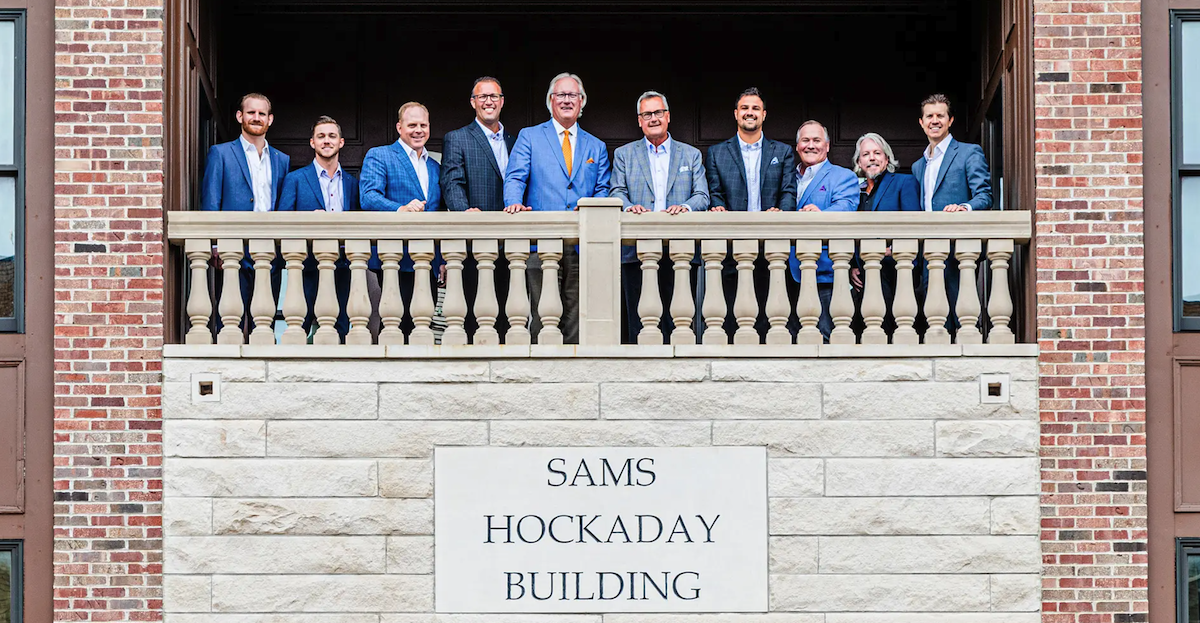 Integrity is rock solid. I believe they are the No. 1 producer in life and health in the country. And this is a big country.
I just can't emphasize enough that we have no regrets, and as Bryan Adams, CEO of Integrity, says, we're just getting started.
Additionally, we don't think we've changed the way we communicate with the guys and gals that've worked with us for years. We're still growing as much as we ever have or more.
At the beginning, some agents were worried we'd change, but besides Jeff putting on 8 pounds, everything is truly the same!
Medicare Advantage Business
Medicare Advantage is not going away. It's a big part of the Medicare business wherever you go.
Growing our MA department has been a constant focus for us. Steve Spinner has done an outstanding job. We appreciate all of you that have teamed up with us on Medicare Advantage. We have several new carriers and some regional ones we'll be introducing this season.
Depending on where you live, maybe MA isn't a great buy. But I tell you want – if you're in the senior market like we are, I think you have to have it in your portfolio. Some people just want it.
If we can help you, we're all about it. Just let us know and we'll help you get started.
Annuity Department
The annuity department has really grown! We actually had our biggest annuity month ever, by far, in February.
It comes down to two things:
We've had some awfully attractive rates over the last 5-6 months, particularly in the MYGA area. We haven't seen rates like this since we were young men.
Kirk Sarff runs this department, and he has really been so steady and diligent about helping agents that have never been in the annuity business. He helps you get comfortable with it to where you know you can help your customers and feel good about it.
What we love about the annuity business is we feel it's the best financial vehicle for a senior that doesn't want risk. If they don't want risk, they can put some money in there and truly have protection.
We know there's some limits on size and all that, but most people who put money in a MYGA meet those qualifications, and it's just a safe vehicle for them to get a great return and be able to pass it on to their heirs.
We have 3-year deals right now that are paying over 5% just on a 3-year contract. It's awesome.
Annuities are great for the consumer, and if your clients already trust you, why not ask for that business? The agents who sell annuities absolutely love it, and we hope more agents look at it.
Read more: The Ultimate Guide to Selling Annuities In the Senior Market
Acquisitions
John has been leading the charge on acquisitions over the years. Of course, the marketing team does a great job of putting information out there about it.
The message we hear from agents in the field that are getting to retirement age is this: you want a great value! You want to get the best deal you can for your book, because this represents your life's hard work, right?
And right after that, you want to make sure your customers are taken care of. And if you can fill those two things, I think everyone's happy. That's what we try to do.
If you're in that spot and want to explore it, don't be bashful. Call us – we'd love to talk to you about it and see what it looks like.
We've helped 16 agents retire, and we have a team of people that takes care of those customers. We do birthday cards, anniversary date appointments, email newsletters – we give great service, regardless of where they live.
Related: It's Time to Sell Your Insurance Business: What's It Worth?
Stable of Carriers In 2023
We talk all the time about our stable of carriers, and boy – we are ready for the Kentucky Derby! We have the greatest portfolio of Medicare Supplement products that we've ever had.
We've had good ones over the years, but when I think of the major names that we have now – Aflac, Allstate, American Benefit Life, Mutual of Omaha, ACE, Aetna – we have never had such big name-brand carriers that are in the market to write a lot of business.
Related: Top 5 Medicare Supplement Carriers for 2023
With baby boomers continuously flowing in, we're writing a lot of business.
And we're thankful for it. This all comes back to you. We write nothing without you, and we really appreciate the friendship and the business.
Conclusion
Please give us a call if you have any questions! If you hear us mention a company that you don't know much about, our team here would be glad to bring you up to speed.
We have tip sheets that are really nice to have – be sure to download those if you haven't already.
We want you to stay at the top of the mountain here on Medicare products!
As always, we appreciate all you do for us. Have a great 2023!