Welcome to our annual state of the union! We always say how fast the year goes, but this has been a whopper for us on a lot of different fronts.
For 2020 being a term you use for vision, nobody could see what was going to happen.
Watch our full 2021 New Horizons State of the Union:
Welcome and Introduction
Welcome to our annual state of the union! What a year on a lot of different fronts. We always say how fast the year goes, but this has been a whopper for us on a lot of different fronts.
For 2020 being a term you use for vision, nobody could see what was going to happen. Between COVID catching everybody off guard and the changes that'd made for all of us... my gosh, business-wise, how thankful can we be about how well our business has done?
To never have lived through a pandemic before, to never have been in crazy shutdown times of so many businesses and yet, it's almost embarrassing, but it's the truth, to have our best year ever – it's something to be thankful for and say OK, the future still looks really good.
It's humbling, because we all have buddies that are in different businesses than us that have really suffered. So thoughts and prayers go out to them. We're thankful, and it's because of you guys and gals out there – we really appreciate all you do for New Horizons Marketing.
Integrity Partnership
If we sat back a year ago today, none of us knew here at New Horizons Marketing that we would be merging our business with Integrity Marketing.
While that took approximately three years to become real, and I'm telling you this – I really believe it was the best thing we could've ever done. There's no doubt it was the right thing for us, and we're so thankful to be partners with those guys. It just gives us a lot more oomph in a lot of different departments. And they are good people, too.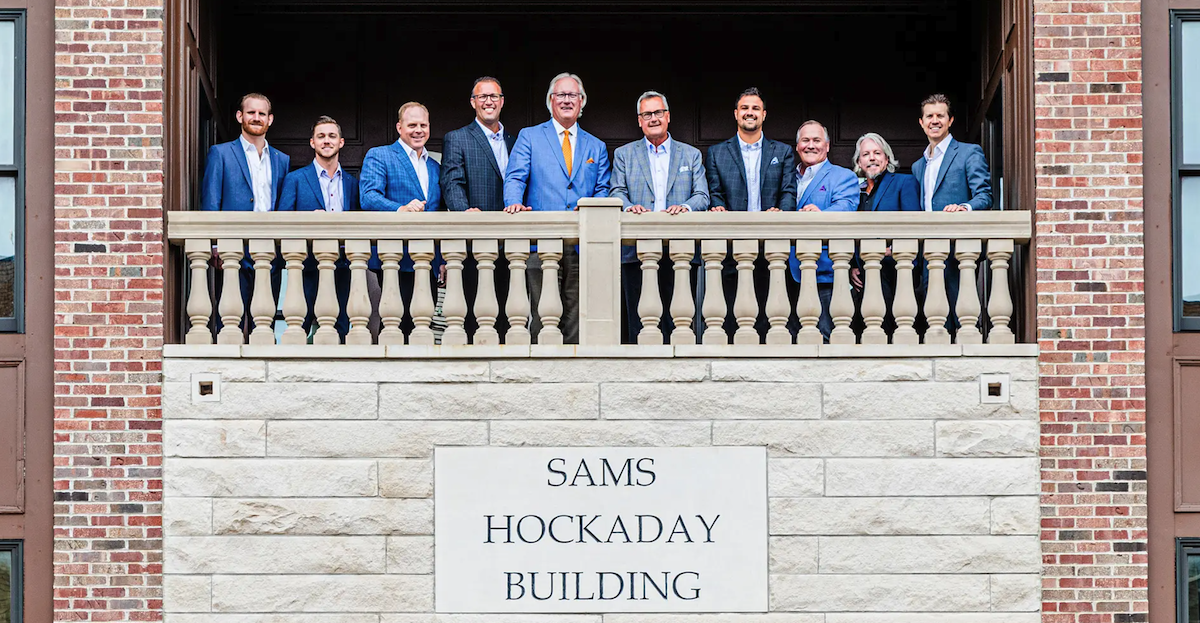 New Carriers In 2021
In 2021, we're going to have some new players enter into the marketplace. We can't divulge those new players yet, but we're going to be excited to tell you about them when the time is right.
I just am glad there's new blood coming into the marketplace, which is smart, because there's so many seniors that need a great product at a great price.
I'm looking forward to that in 2021.
Growing Medicare Supplement Sales
I think it's fair to say in these state of the unions – as far as the direction we see New Horizons going – is I want to kick off with the Medicare Supplement. The Medicare Supplement has always been our bread and butter. It's the one that put us on the map if you want to say it that way.
Here's the thing about the Medicare Supplement market – it has never been better. I do not see Aetna and Accendo changing places with anybody else. Everything is all systems go, so I see them in 2021 just knocking it out of the park.
I think it was in last week's video – the top 6 carriers we worked with this last year are positioned and strong and ready to go as well. Our Med Supp lineup is as good as it's ever been.
And in that last video – just to clarify – it wasn't my Top 6, it was the Top 6 that our distribution delivered in 2020.
Watch the Video: Top 6 Med Supp Carriers of the Year
Life and Annuity Department
Kirk Sarff has been with us for a number of years, and one of his old sayings that he always likes to say, and it's so true, is we're just going to milk those cows everyday. And that analogy holds true, because he's taking a life department that has come from the ground floor up, and he is the one that needs all the credit.
Kirk Sarff had a great 2019, but 2020 was actually even better.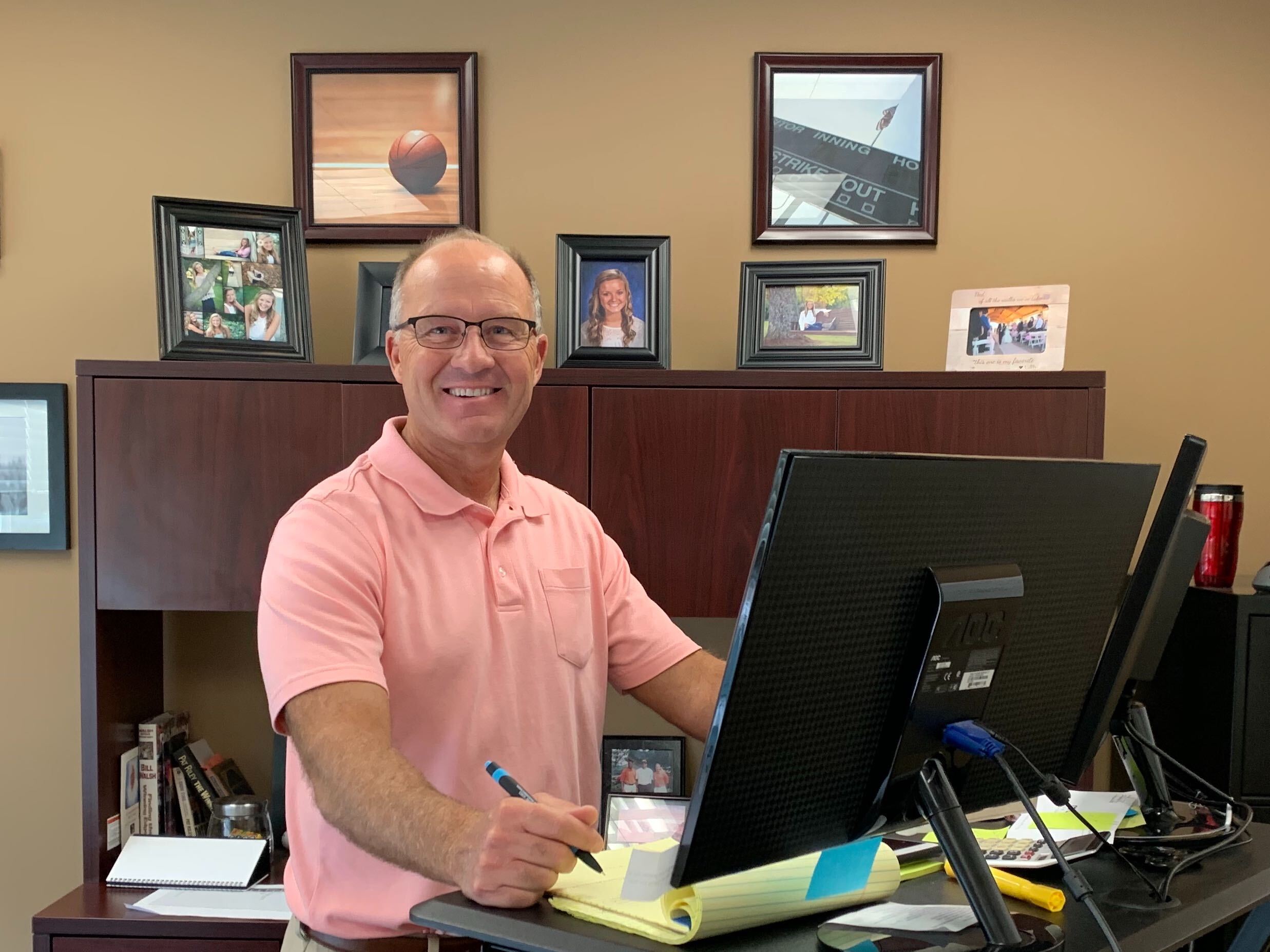 To me, the annuity sales – which we just have so much upside on that guys, all of us do – you think of that as a nose-to-nose sale. It's not one that you do as much remotely. But for Kirk to have the success – and again, it's you all writing the business – it really speaks to our agents first of all, but also to Kirk and Alexas' dedication and how well they serve their customers.
Plus, we've got a great lineup – we really have great MYGA rates and our indexed portfolio is really jumping out at us, too.
When you can give a person 3% – parts of last year we were at 4% – but if you can give them 3% today as we go into 2021, and that's compared to the bank that's not even offering half a percent – and seniors today more than ever, I think, want stability. They want to know that they don't lose anything.
When you put all that together and they get an agent that they've already got business with, I just can't encourage our agents enough to keep dabbling in the annuity market. The MYGAs at a 5-year rate guarantee are still a hot one. And the FIAs, which we used to not do a lot with, but today, we're doing more and more.
If you feel like you need training on that or you just want to have some talks about it, call us, spend some time with Kirk, and he can help you get real comfortable with it.
Medicare Advantage
For 2021, when I think about our Medicare Advantage and our Medicare MSA, I'm really excited to know that since we've partnered with Integrity, we have a relationship that puts us to the top of the heap if you will. We absolutely can talk to anybody that's in the market or anybody that wants to get in the market and know that we can give them great service obviously, but also the top contracts they deserve.
With the lineup that we have through Integrity, I've never felt more positive or confident that we should make a big jump in 2021 in the Medicare Advantage business.
In addition to having all the contracts we need in place to really be strong in the MA space, this MedicareCENTER ePlatform is really a game changer. I know there's some education involved, and we're really going to be making a big push on this in the next few months. A lot of education, just reaching out to you guys, reach out to us, and we'd love for you to get involved in the MA space if you're not.
If you are right now, we'd love to talk to you about what we can do and what this MedicareCENTER will do to help you and your business. It makes it easier than it's ever been, and it's free. Free speaks to me!
There's more to come on MA as we walk together here this next year.
Behind-the-Scenes Bonuses and Incentives
With everything that happened in 2020, a lot of insurance companies are looking at what the writing agent wants – the person bringing them the business. Do they want trips? And I think a lot of agents really miss the trips. I know there's a lot of discussion going on about where and when and how we can get that done, because they want to bring that back.
I've heard from a lot of agents that that's what they like. I think being cooped up for a year has made it even maybe more valuable! I know they're looking at that, but in the meantime, I've had conversations and know companies are looking to do cash incentives to try to keep that business flowing and to reward that writing agent.
I know there's some announcements that will be coming out here really soon – we can't give them yet – but there will destinations and cash bonuses to earn your business.
On the cash bonuses specifically, we have a Medicare Supplement Bonus Tip Sheet. You can go there to see all the bonuses available with any company that's announced them. It's really a nice resource.
But it's crazy what they're giving! And most of them haven't changed – whatever they had in fourth quarter, a lot of them are keeping it running through the first quarter here in 2021.
But get into the details and get the tip sheets on our website. It has every carrier that has announced what they have. It's right there at your fingertips.
Conclusion
A state of the union would not be complete if we didn't really make sure that what makes the whole business click is the agent that's out there everyday writing those policies.
I know there's a lot of places that agents can send their business. And I know there's a lot of people that are trying to get your business. All I can tell you is we never want to quit making sure you know we appreciate anything and everything you send our way.
We'll do our best to service you and if we're ever not doing it right, please tell us.
Thank you guys; have a great 2021!