I'm Kirk Sarff, director of life insurance and annuity sales here at New Horizons Insurance Marketing.
Over the past 19 years, we've seen annuity interest rates at competitive highs as well as their lows. We're fortunate that we are independent and have been able to offer our producers the most competitive rates and carriers over that period of time.
2022 was a year unlike any other, with major growth in fixed indexed annuity sales and unprecedented MYGA rates. I'm excited to give a year-end review on all that has happened in 2022 as well as what we hope for in 2023.
Watch Our Annuity Discussion – 2022 Year-In-Review
---
A Quick Look at 2022
We have a lot more agents participating in annuity sales than ever before. We also saw a little bit of an uptick of more agents getting comfortable with fixed indexed products, or FIAs.
Once you get the hang of that, you see the value of it for your clients that are nearing retirement or are in retirement. Those clients can really protect their nest egg while participating in some nice gains.
Over the last few months, the market has been a roller coaster, mainly going down, so it's great to see agents really grasp the concept of annuities for seniors and the safety and security that come with them.
We saw a really good balance in 2022 between MYGAs and FIAs.
MYGAs vs FIAs
Up until a few years ago, 95% of the business we wrote was MYGAs, or Multi-Year Guaranteed Annuities. But with the introduction of fixed indexed annuities, that has shifted quite a bit.
When a Medicare agent decides to get on board with annuities, the best place to start is in the MYGA space. You have a fixed rate for a set amount of time. It's very vanilla and is easy to explain. It's safe, and you can explain exactly what that client is going to get. That's really our opener for most agents.
But with time, those agents then graduate into the fixed indexed space. The fixed buckets, or the set rates offered in some accounts, really escalated over the course of 2022. Those became attractive where you could introduce the fixed indexed annuities, but that client also knew some of their money was going to get a guaranteed return.
The Incredible MYGA Opportunity
Over the course of 2022, we saw that steady increase of MYGA rates. The short-term rates up to 5-year rates really skyrocketed. This is my 20th year, and I don't recall ever seeing rates like we have right now. What a golden opportunity for agents who have never written annuities! It's a great time to jump in right now.
Plus, customers are really looking for this. They want to know what's out there for them. If you just mention it to them, you'll go a long way. And of course, we're here to help you.
Agent Sales Process
Many agents in Medicare sales have great relationships with their clients. But when you start talking about money, it's different than health insurance which is often your comfort zone. That can be nerve wracking.
What I've seen is agents will talk to us or other successful agents, and they'll feel good about the safety, guarantees, and companies we represent.
We have an array of carriers, and we wouldn't bring them on if we didn't feel good about them.
Quite simply, the sales technique our producers use is this:
The agent has a base knowledge about annuity products
The agent leans on us for extra help, product training, and service during the sale
The agent educates his existing life and health clients about annuity products
There's no magic bullet other than a Medicare agent letting his clients know that he can help them with their money. One tip that may help you get more comfortable talking about money and finances during an appointment is our Client Needs Assessment.
Related: Top 10 Client Needs Assessment Tips for Medicare Agents
Getting Started With Annuity Sales
For agents looking to get started with annuity sales, we have so many resources available to you.
We have videos and articles on our website to help you get a good base of information. But I am happy to have a conversation with an agent, whether it's over the phone or even here at our office in Decatur, IL. We have a place on our website where you can request an annuity consult, and if you fill that out, I will give you a phone call.
With modern technology, we can do a Zoom meeting – whatever you need, I'm here to help.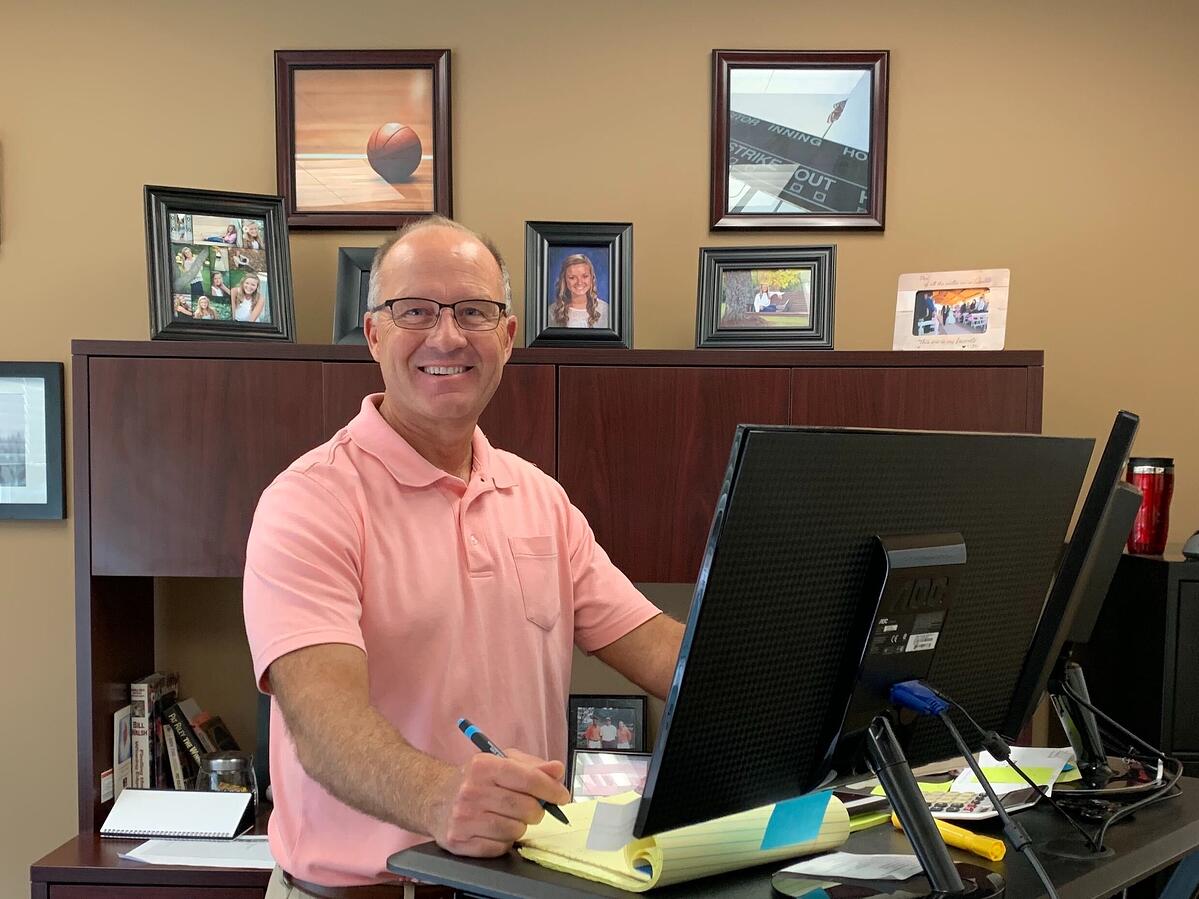 We're also planning on doing another annuity course for agents in 2023, so be looking out for that.
Income Potential
Adding annuities to your portfolio has a huge impact on your income potential.
When an agent starts writing annuities and they see the first check come in, they wonder why they waited so long to get started!
For me, it's always been that I help as many people as I can, and everything else falls into place.
The MYGAs pay nicely, and the FIAs pay really nicely. These are also great products for senior clients, so it's a win-win. We all know the more policies you sell with a client, the better that relationship is all-around.
The income annuities generate for some our agents is just fantastic. It's mind-boggling. And managing annuities for your clients is very low-stress. There's very little headache involved with annuity sales, and agents pick up on that quickly.
Future Outlooks for 2023
I really feel the momentum we enjoyed in 2022 will carry over into 2023. There are more agents than ever getting comfortable talking about money. I'm hoping more agents will reach out to us to get started.
I also really think these incredible MYGA rates will hold for a bit longer. I don't see that spigot getting shut off for a while.
Of course, I don't have a crystal ball, but I'm really hoping that as we go into Q1 2023, we're able to enjoy these outstanding MYGA rates. It's the perfect time to get into annuity sales!
Conclusion
We have quality carriers, and the bottom line is we're going to have something to offer your clients that fits their needs. Please let us help you if you're ready to get into annuity sales! That's what we're here for.
And a huge thank you to our existing agents for all that you do for your customers. We would not be here without you!