After over a year of planning, preparation, and development, the brand new New Horizons website is redesigned and ready to use!
The biggest changes to the new website include brand new Carrier pages showcasing each and every carrier we work with as well as the products we represent.
In addition, our product pages are much more in-depth, with product details, state availability, helpful links, portal links, and more all there at your fingertips.
We hope you enjoy clicking around our new website, and be sure to re-register. All agents – even if you were registered on our old site – will need to re-register. Not sure how? Here are some easy directions.
Step 1: Click the orange "Sign In" button at the top of our website. Here, you will be prompted to Register.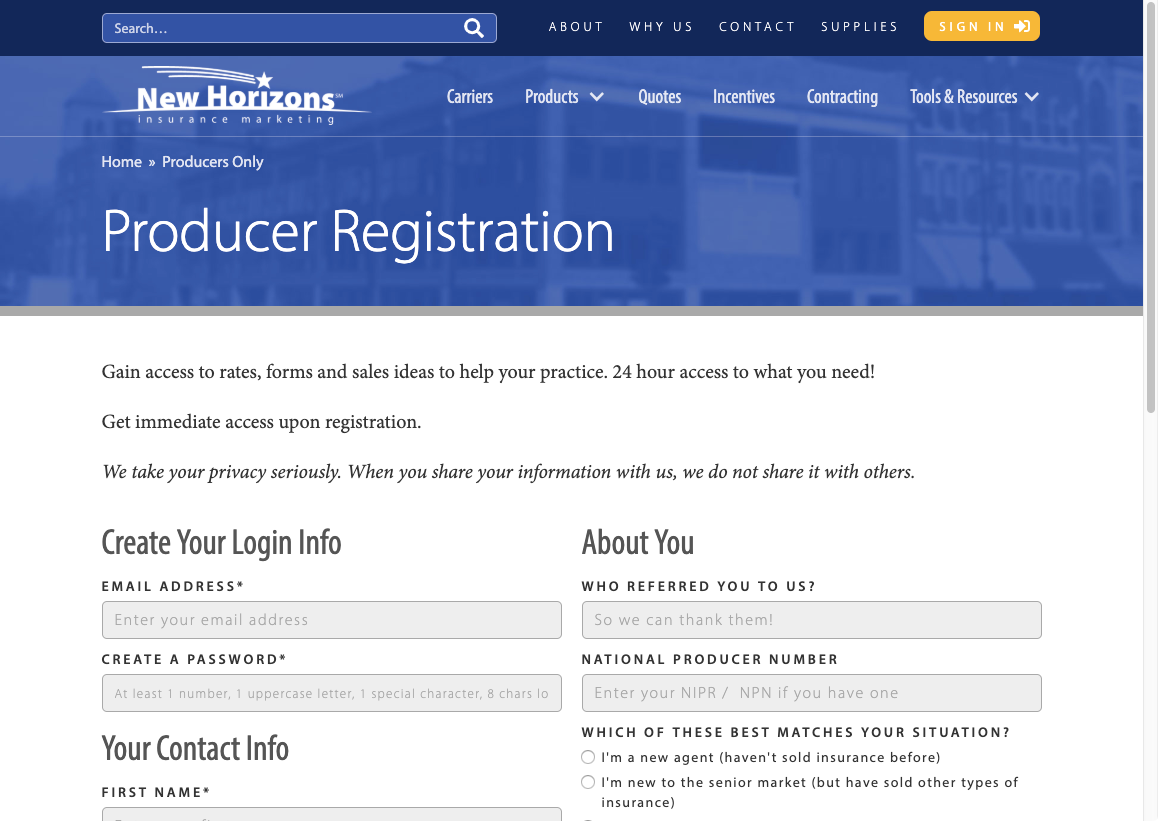 Step 2: Create your login info, enter your contact information, and tell us a little bit about you as a producer. If you were already registered on our old website, be sure to use the same email address. This will give you instant access to the quoting tools once you complete registration.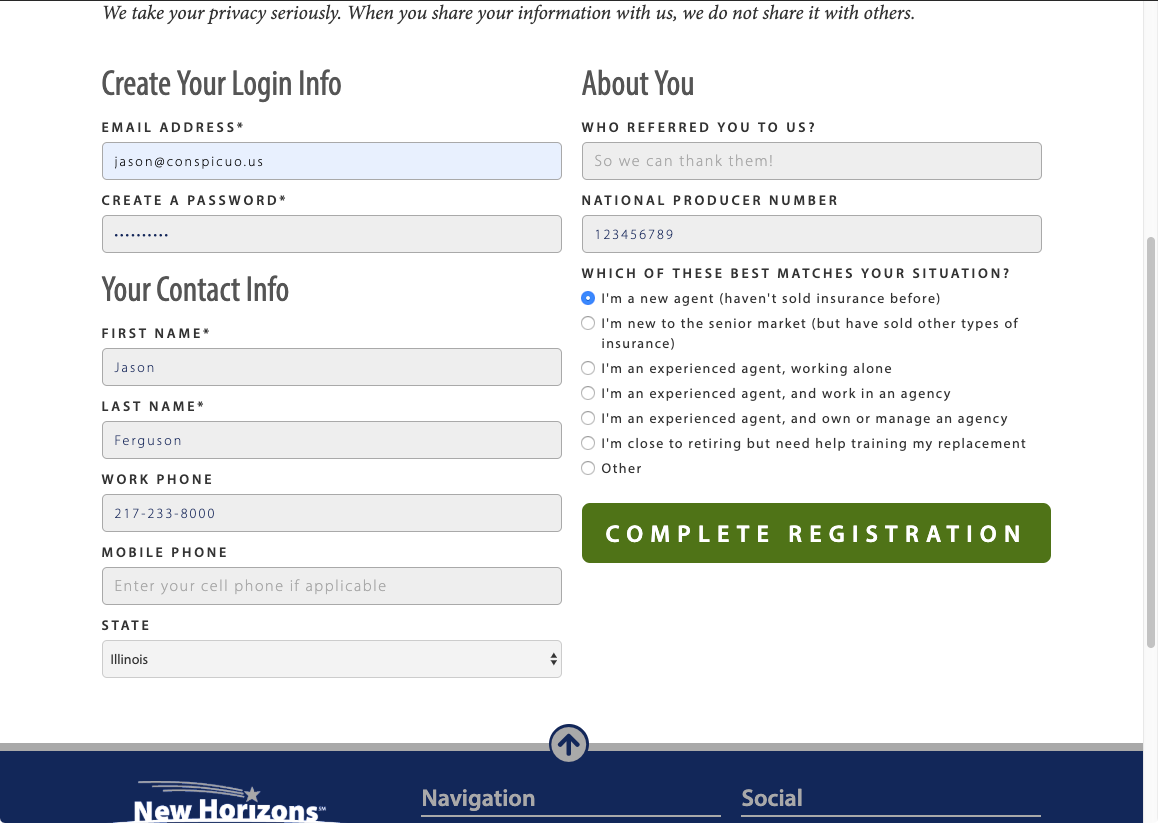 Step 3: You will be welcomed to the new agent portal, and you'll click Get Started! for access to our portal and quoting tools.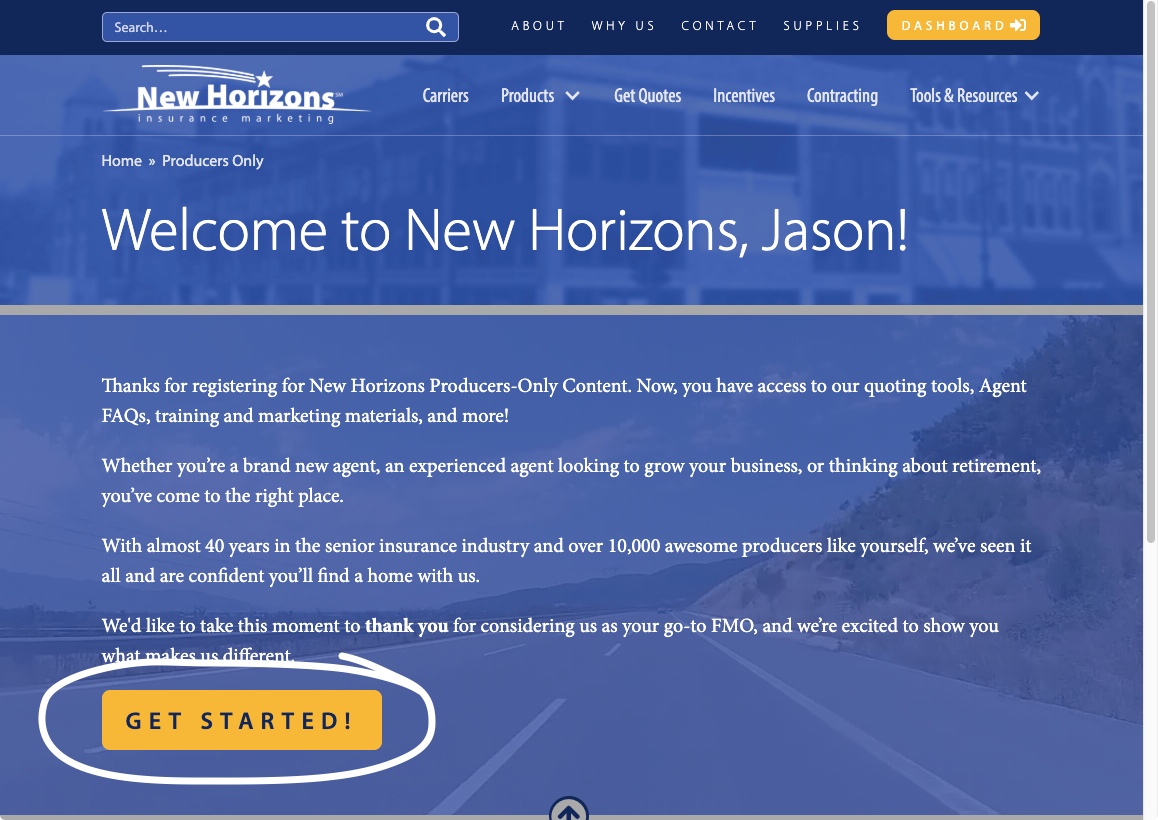 Step 4: To access the quoting tools, click on "Get Quotes" in the main menu, or select "Quoting Tools" in your agent dashboard.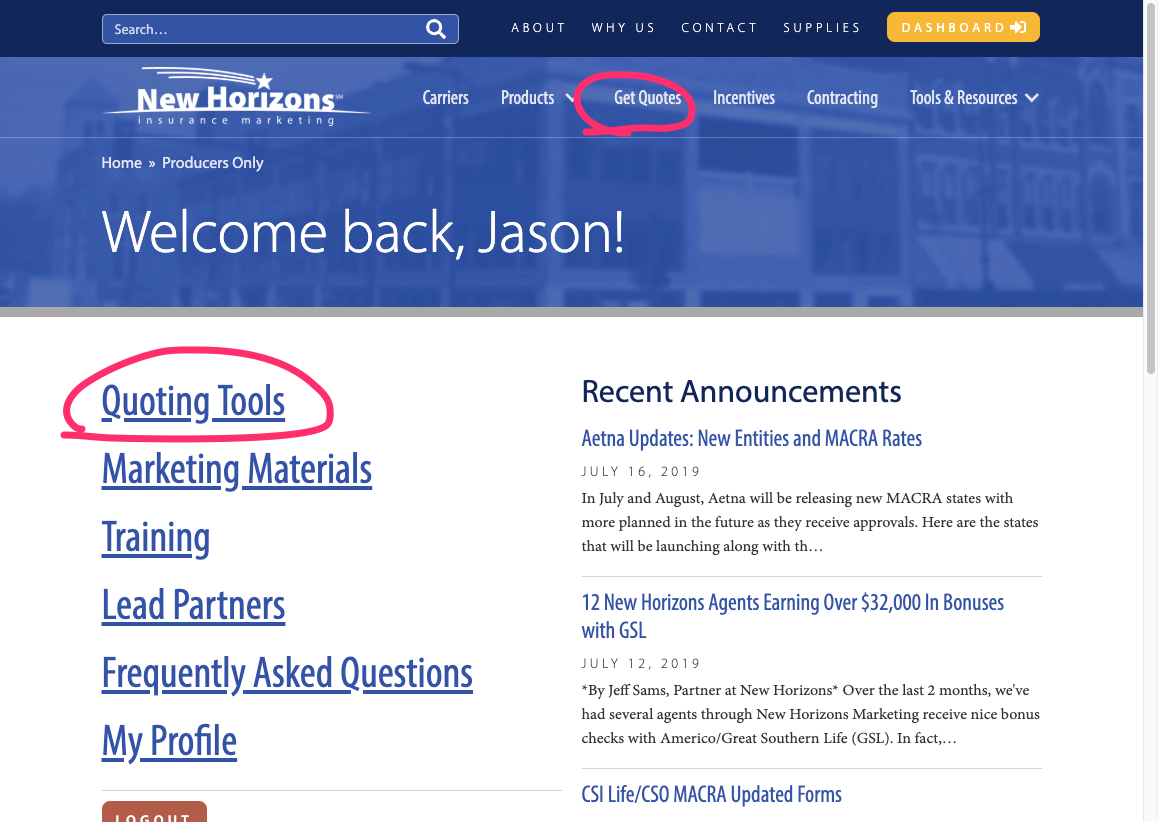 Step 5: If your email address is not recognized by our quoter, you may see this screen. If so, please Request an Account.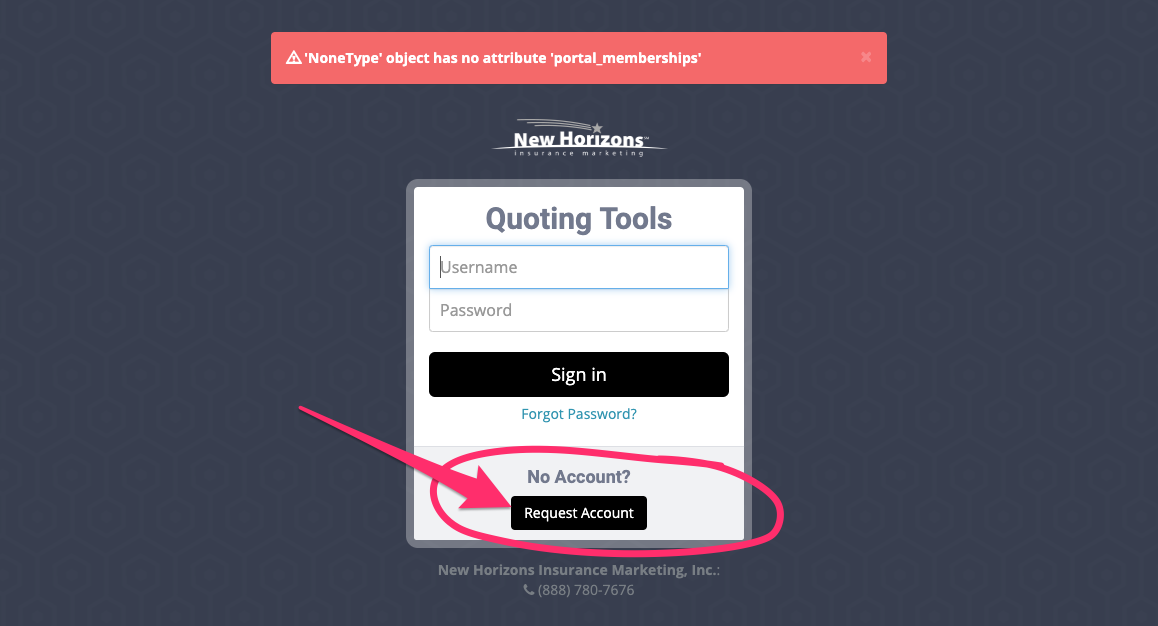 Step 6: Enter your information to request an account.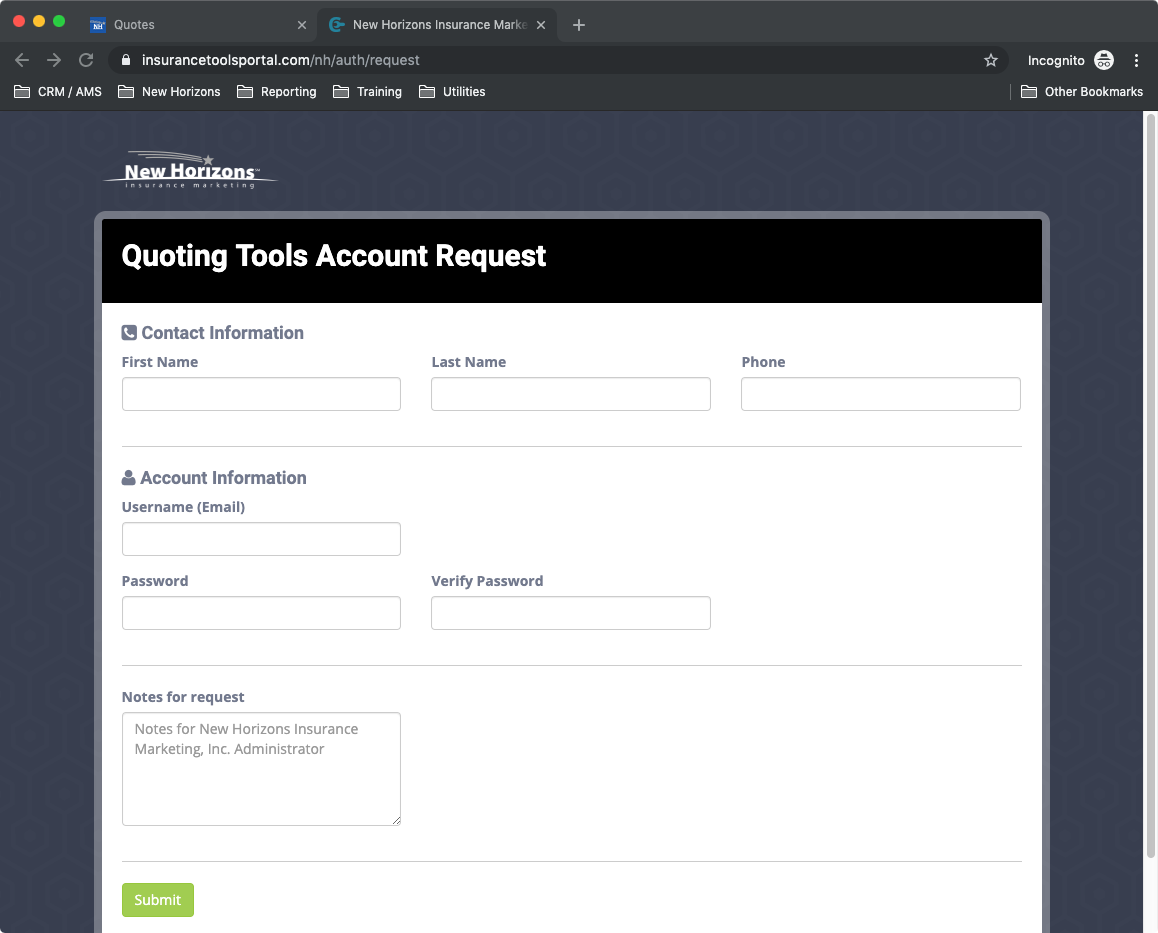 That's it! If you used the same email you were using in our old system, your request will automatically be approved.
If you do have to request access as shown in Step 5-6, we'll approve it as soon as it comes through.
Thank you for bearing with us during the re-registration process, and we hope you enjoy using our brand new website!