If you're new to the senior market, or are considering making the switch from captive to independent, you probably have some questions about contracting and FMOs.
All of the hierarchies and contracting details can get muddied up pretty quickly, so we're going to break it all down for you.
For starters, what is an FMO, do you even need an FMO, and can you have contracts with more than one?
What Is an FMO?
An FMO, or Field Marketing Organization, is a marketing organization that offers insurance products and services to independent insurance agents and agencies.
FMOs will represent dozens of carriers across different product categories, and independent agents can get contracted through the FMO to sell those carrier's products.
Here at New Horizons, we specialize in the senior market, so we offer products like Medicare Supplements, Medicare Advantage, Annuities, Life Insurance, and more. And we also represent around 60 insurance carriers, so there's certainly plenty to choose from.
FMOs offer services like:
Contracting
Accounting
Marketing
Quoting tools
Incentives and contests
Training
Lead programs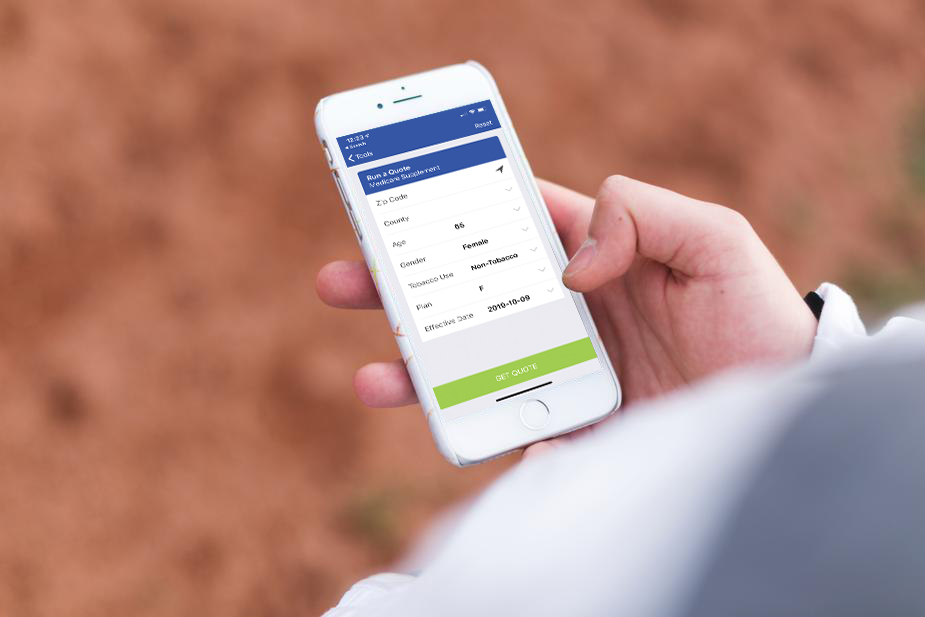 The New Horizons quote engine in action
Essentially, an FMO is there to support the independent insurance agent in any way possible. The ultimate goal of an FMO is to make sure the agent is out there doing what he or she does best – selling.
[Read More: How Do FMOs Get Paid?]
Do Agents Need an FMO?
We wrote a comprehensive article about this topic here: Do Independent Agents Really Need a Field Marketing Organization (FMO)?
But, the gist is yes. Most insurance companies don't allow independent agents to contract with them directly. There's almost always going to be a middleman of some kind, which means you actually do need an FMO in order to sell a carrier's product independently.
However, it goes beyond need – you really want an FMO, because you're getting extra services for the same commission. That's right – you don't take a commission hit for contracting through an FMO.
It's just like a consumer doesn't pay more for buying through an agent versus buying directly from the carrier.
Am I Captive if I Contract with an FMO?
You are not captive when you do contracting with an FMO. All of our agents are independent.
We work for you, and our goal is to help you grow your business independently.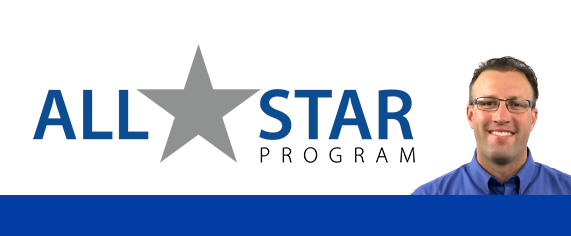 At New Horizons, one of the ways we help independent agents grow their business is by offering comprehensive training services like the All Star Program. This program is an on-demand online video course combined with hands-on mentorship that will give you the knowledge, skillsets, and motivation to succeed. With the All-Star Program, you're independent, but not alone.
All of the commissions are passed directly from the carrier to you – they don't go through the FMO.
Can I Have Multiple FMOs?
The short answer is yes – you can have contracts with as many FMOs as you want.
And when you're just starting out, it's really not a bad idea to test the waters a bit. If I'm a new agent, I would pick 2 or 3 FMOs, run with it for a little while, and then make my decision.
Either I'll stay split up between a few, or if I have a clear favorite and can see who is doing the best job for my company, I'd put all my eggs in that basket.
[Read More: 10 Questions You Should Ask a Field Marketing Organization (FMO) Before Contracting]
Is There a Reason to Work With One FMO?
If you find an FMO that you really trust, you like them, you know that they're keeping up with everything, they're growing along with you, it's just like anything – you'll want to put all your contracts with them.
When I talk to agents who have all of their contracts with us, it's because:
They like us
They trust us
They know who they can talk to when they need help
And that's what means the most to agents. It really is all about the relationship.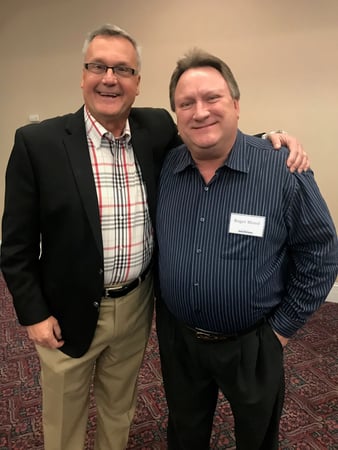 John Hockaday with agent Roger Bland
A Note On Succession Planning
This is maybe something most guys and gals don't think about, but if you don't have an obvious succession plan, such as a family member coming in to take over for you, selling your book is the best way to retire.
Your FMO is the first place I'd look when selling, because you're going to get the best valuation. FMOs deal in volume, and we get a small override in exchange for all of that production.
Think about it: if all of your business is with us, we don't want to lose the override! We're going to do everything we can to offer the best possible deal, because we want to conserve that business.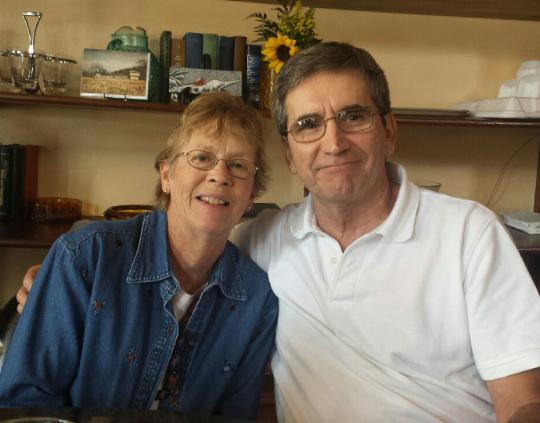 Steve Hughes, an independent agent who sold his book of business to New Horizons – Read his story
So, that's another real advantage to having all of your contracts with one FMO – you could be setting yourself up for the best possible succession plan.
[Read More: It's Time to Sell Your Insurance Business: What's It Worth?]
How Do I Choose an FMO?
Choosing an FMO can certainly be a process, and while we hope we become a contender for you, our advice is to try out a few.
You can use our guide "10 Questions You Should Ask a Field Marketing Organization (FMO) Before Contracting," which should help you in the selection process, but at the end of the day, it's about the service and the relationship.
You want your FMO to feel like family, and the only way you're going to discover that is by trying them out. We hope this helps – feel free to comment below with any questions and we'll be glad to help!
Other articles that might help: