Face-to-face appointments are the way we've sold insurance for a long time. However, over the past decade or so, more agents have been taking their business online, using e-Applications and other software systems to sell insurance over the phone.
It's times like these that we are so incredibly thankful for technology.
Selling Insurance From Home During the Coronavirus Pandemic
The coronavirus disease (COVID-19) has many Americans, particularly the age group we serve, confined to their homes to avoid becoming infected.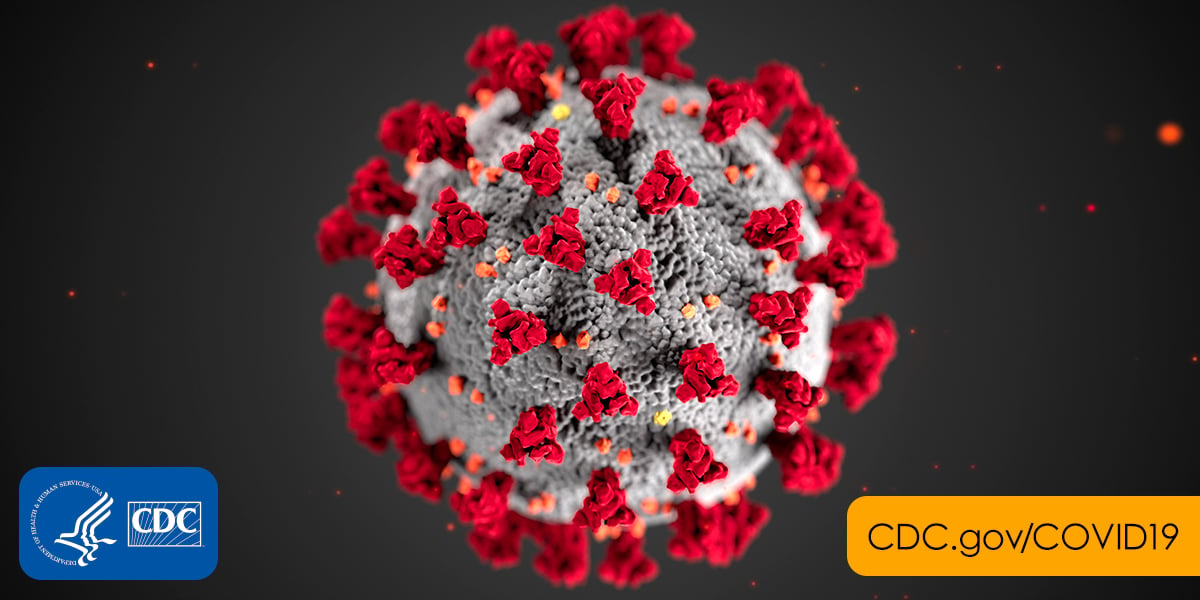 As restaurants shut down and businesses start asking their employees to work from home, independent agents are faced with a dilemma. How can I keep serving my clients without physically meeting with them?
The great news is selling insurance from home is much easier than you might think. For the agents out there who are already doing it, you can attest to that.
I personally manage a book of business we recently acquired from the office. I could also do it from home, but the point is I'm able to serve this block of business without seeing them face-to-face.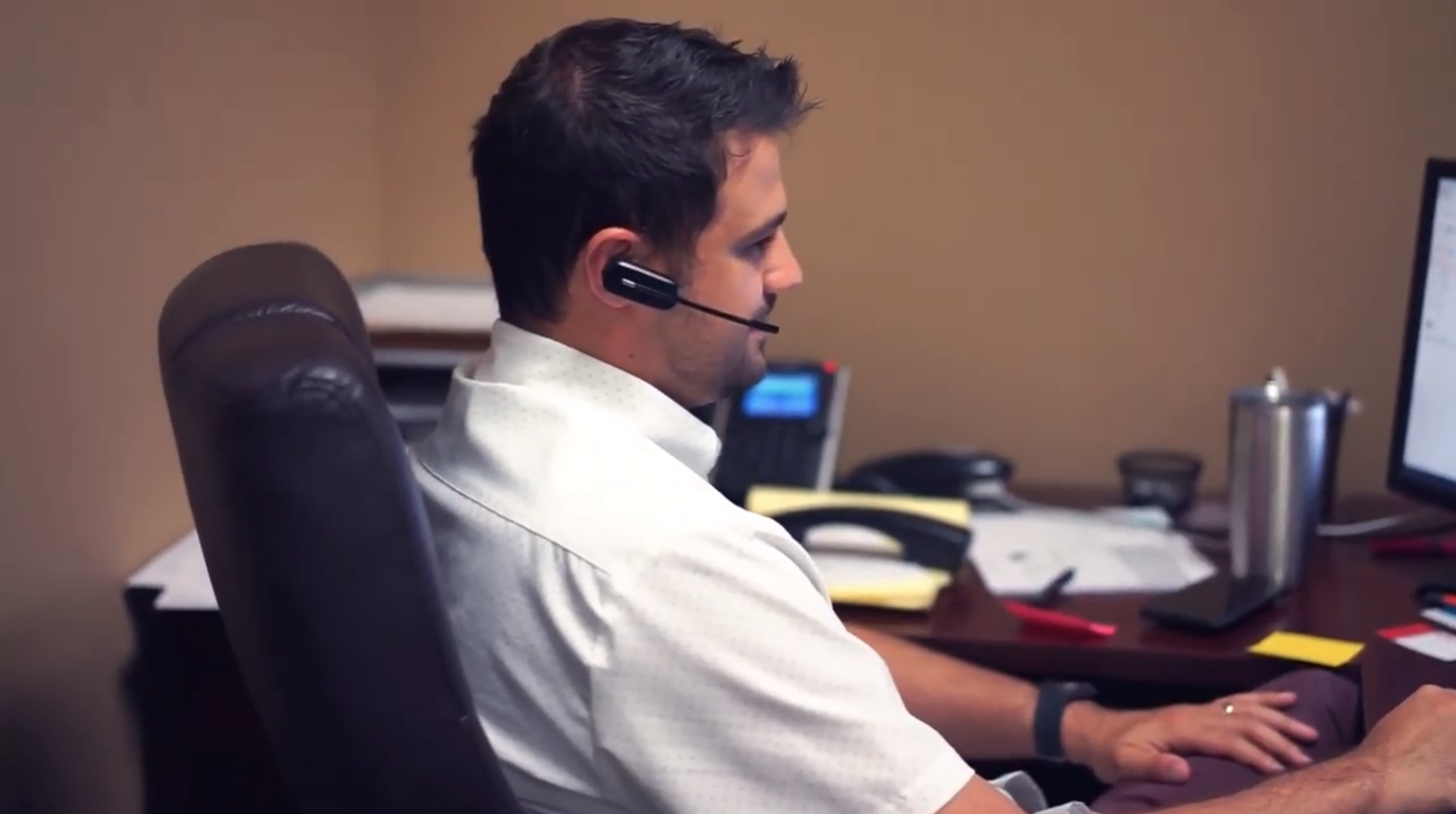 I'll share some of my own tips with you here as well as some advice from my colleague, Michael Sams.
Coronavirus and Beyond
While we need to get comfortable selling insurance from home because of the coronavirus, remote sales is a skillset that'll come in handy after this passes.
Learning to sell insurance remotely can be a fantastic solution if you have:
Clients who live far away
Clients who are disabled or can't drive
Leads you receive from the internet
A very busy schedule
You do most of your business over the phone
In other words, getting comfortable with selling insurance from home is a valuable skill that'll probably come in handy down the road.
Selling Insurance Over the Phone or Via Video Call
You can meet with your clients and prospects over a phone call or even a video call. I personally prefer phone calls right now, but Michael Sams explains that video calls might be the right choice for you.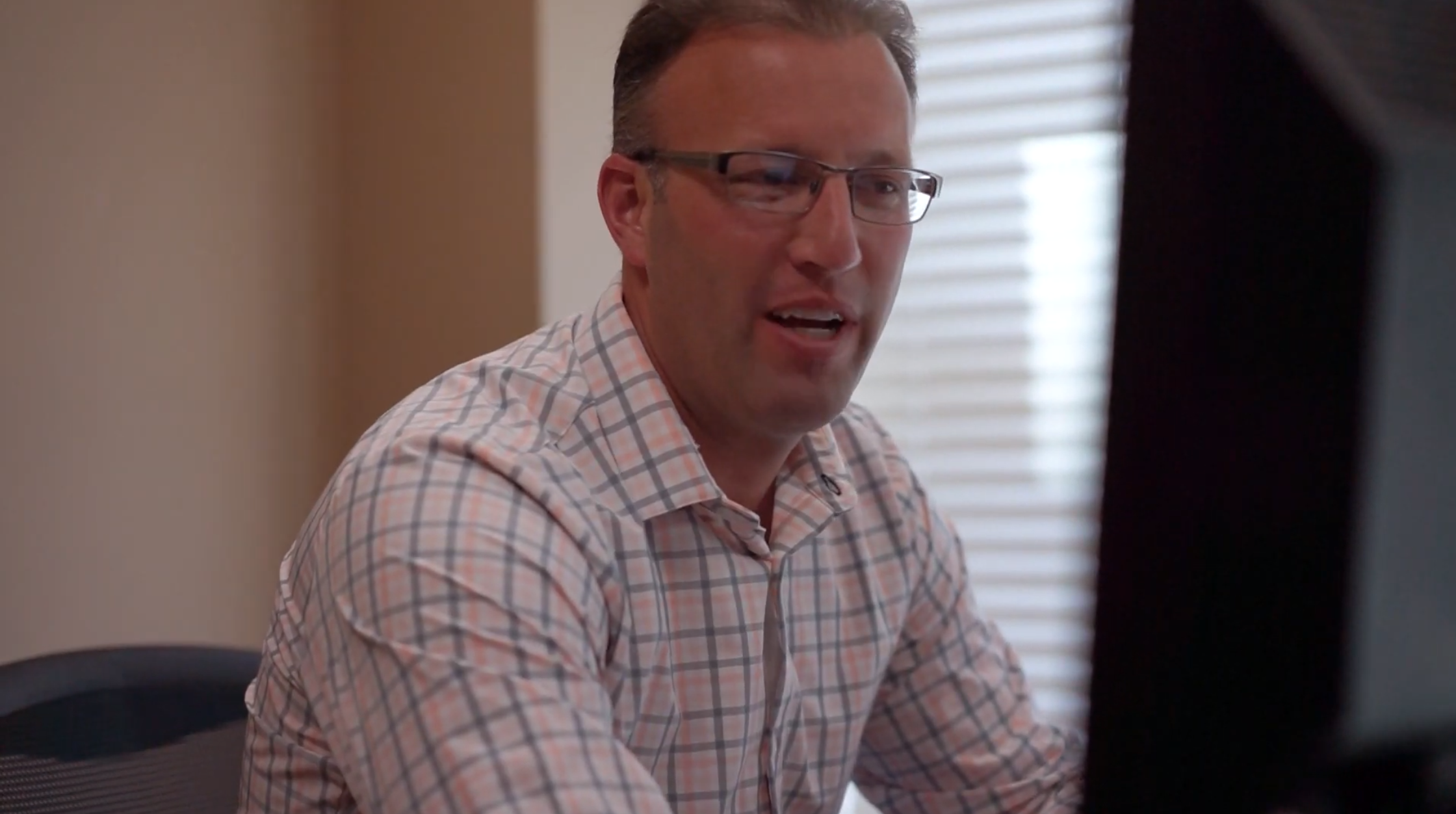 "People I've never met before are used to doing FaceTime with the grandkids. Don't underestimate the senior crowd. I encourage agents to do video calls to further the relationship," Michael says.
According to Pew Research Center, 59% of individuals ages 65-69 and 49% of individuals ages 70-74 own a smartphone. Older adults whose household income is higher are even more likely to own a smartphone.
The advantage of a video call is obvious – everything is the same as being face-to-face. You can pick up on your clients mannerisms and better gauge their emotions than you could over the phone.
The New Horizons marketing team uses Zoom.us since some of them work remotely, and they love it. Michael also uses Zoom.us for meetings during the All-Star Program 8-week bootcamp, and it works really smoothly.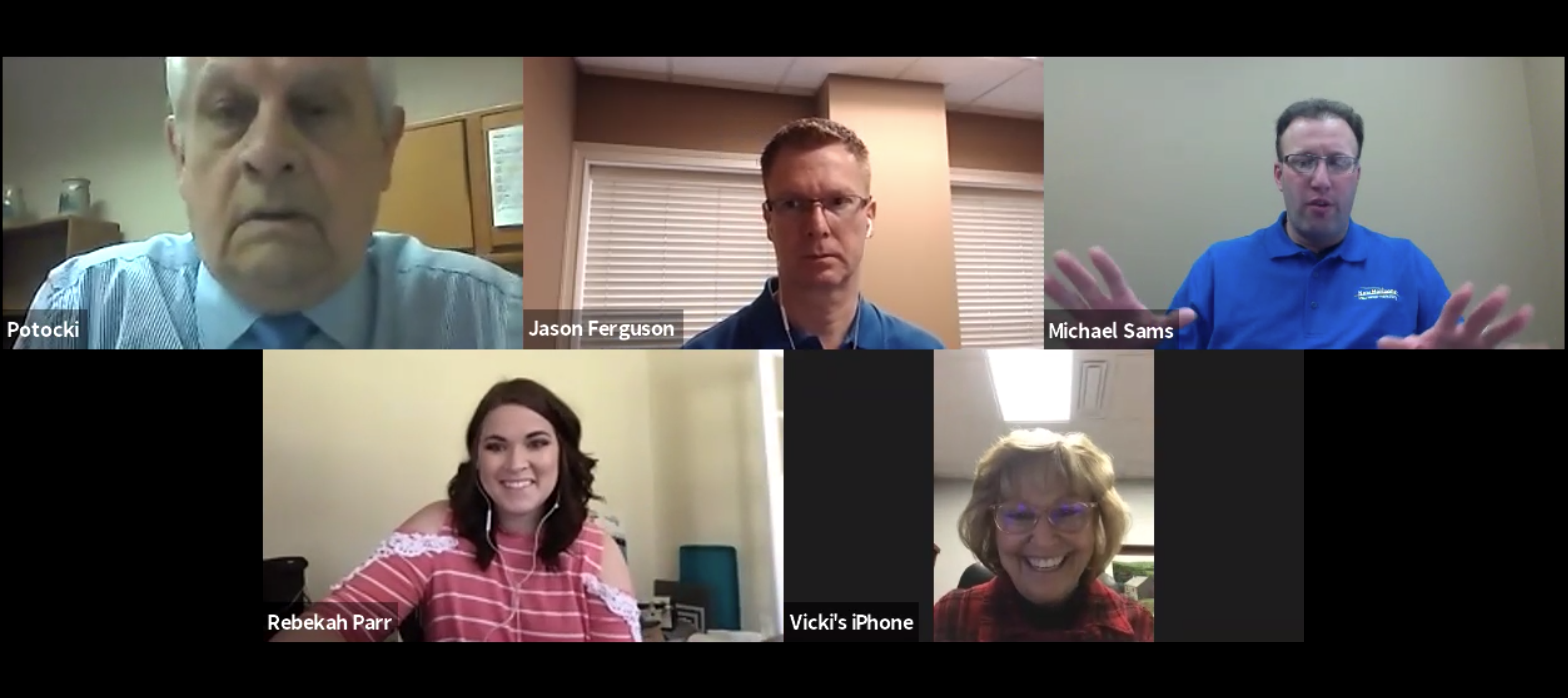 With Zoom.us, it's also easy to share your screen. Not every video conferencing service offers this option, and it's not always as easy as clicking a button.
Rebekah Parr, Copywriter, explains, "We've tried other video conferencing tools before, and there were issues with bad connections, lagging, and difficult set up. Zoom.us has been the simplest to use, and I think the majority of seniors would have no problem using it."
A good rule of thumb is if your client has a smartphone, they're probably tech-savvy enough to do a video call for their appointment.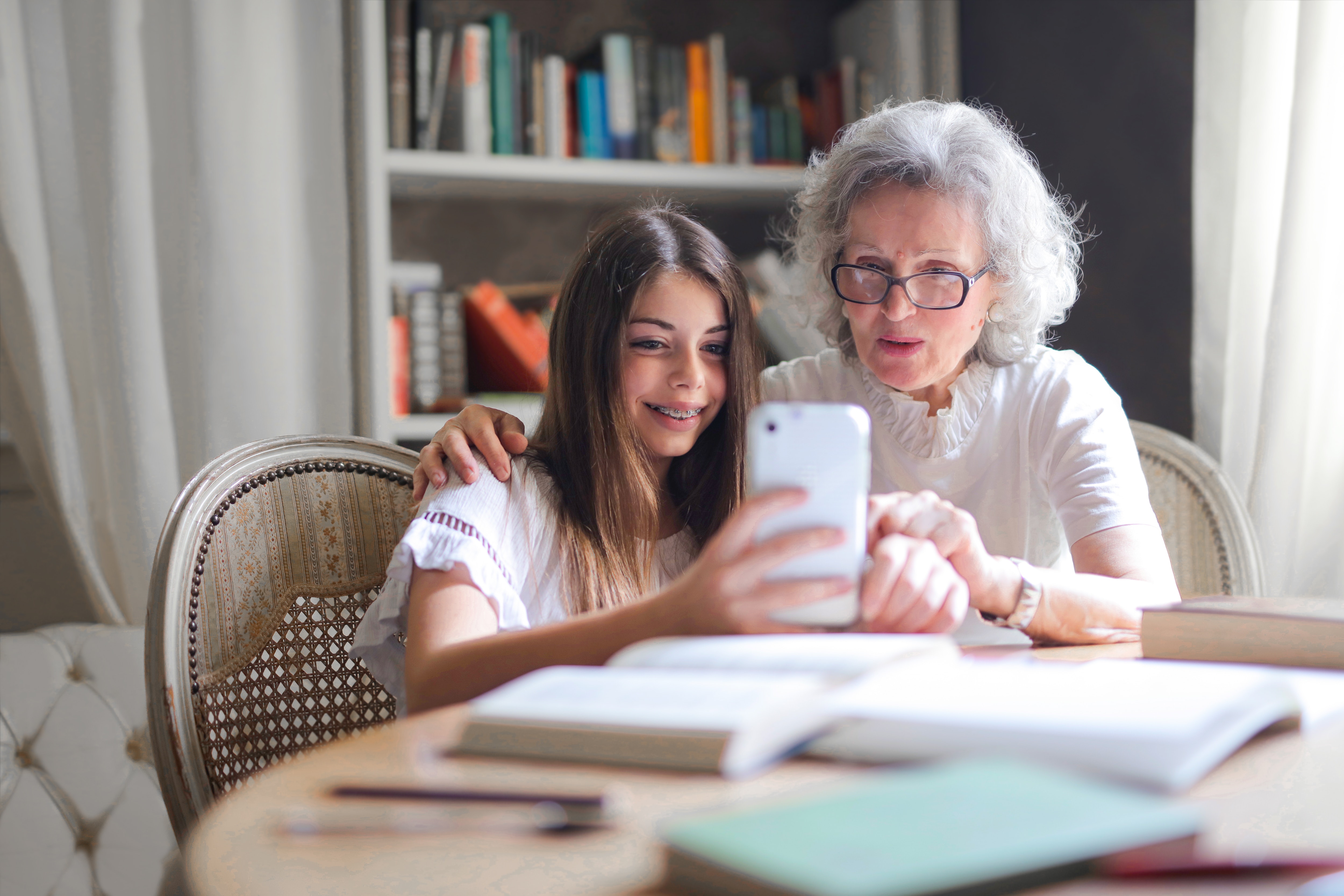 What's the Cost of Video Conferencing?
Zoom.us is free with paid upgrades available. The main reason we had to upgrade our account to the $14.99/month plan is the 40-minute limit on group meetings. However, if you're meeting 1 to 1, there's no time limit.
(This isn't sponsored, by the way. We've never done a sponsorship in our lives, but with most review sites being paid to give reviews, we felt the need to mention this.)
How to Invite Your Clients to a Video Meeting
Your client will need an email and internet access.
Once you get a Zoom account and download the Zoom app on your computer (or phone), setting up a meeting is simple. You're going to schedule the meeting in the Zoom app, add it to your calendar, and then share that calendar event with your client.
Click "Schedule."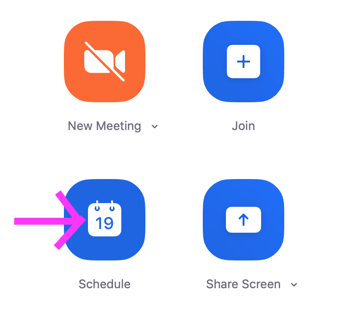 Then, enter your meeting details, like the topic and date.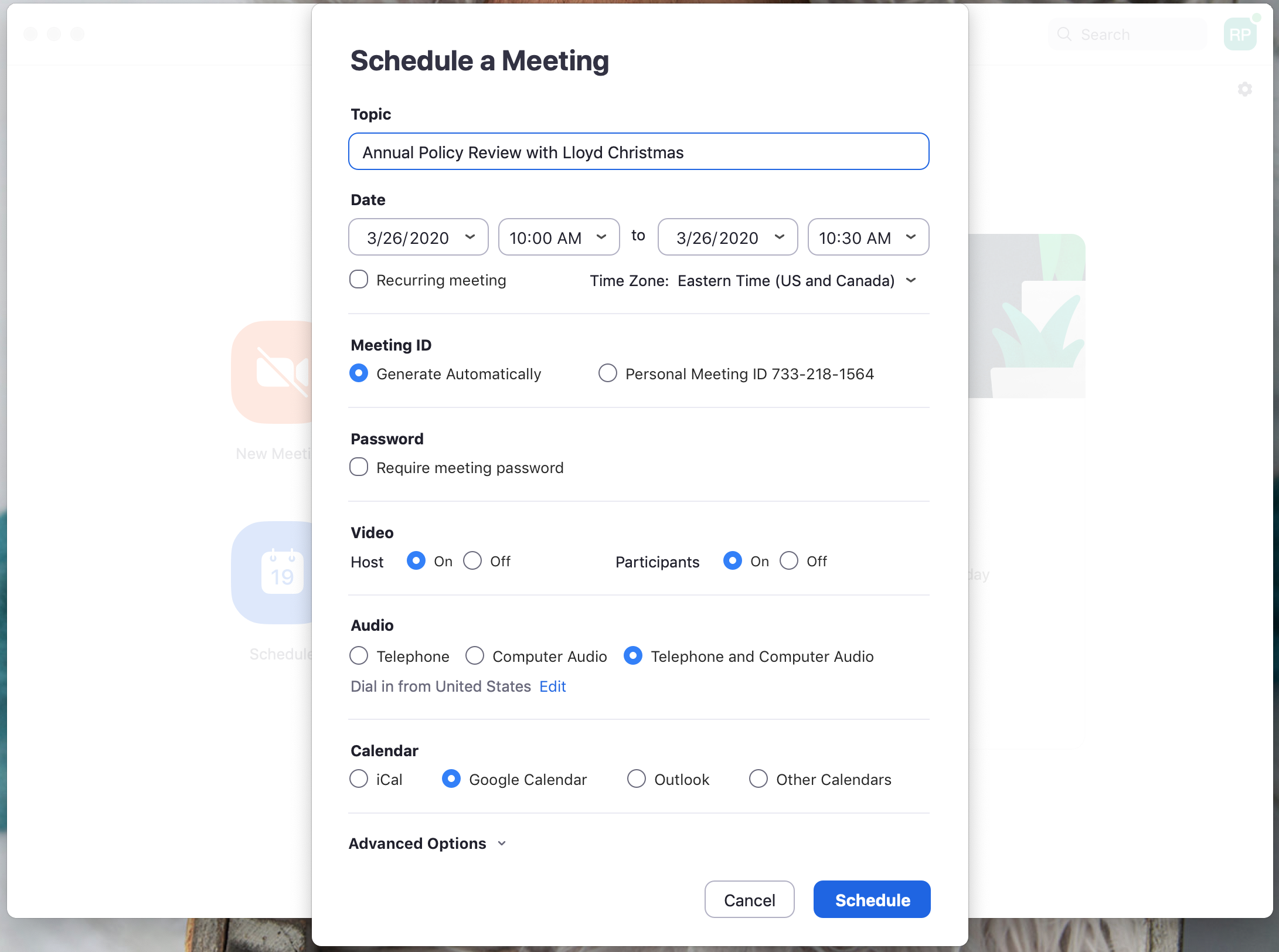 When you're done, hit schedule. Zoom will then connect with your calendar and add the meeting to it. That's where you can invite your client to the meeting.
You can also email your client the meeting invitation. Navigate to "Meetings" tab in the Zoom.us app. You'll see your scheduled meeting, and you can click "Copy Invitation."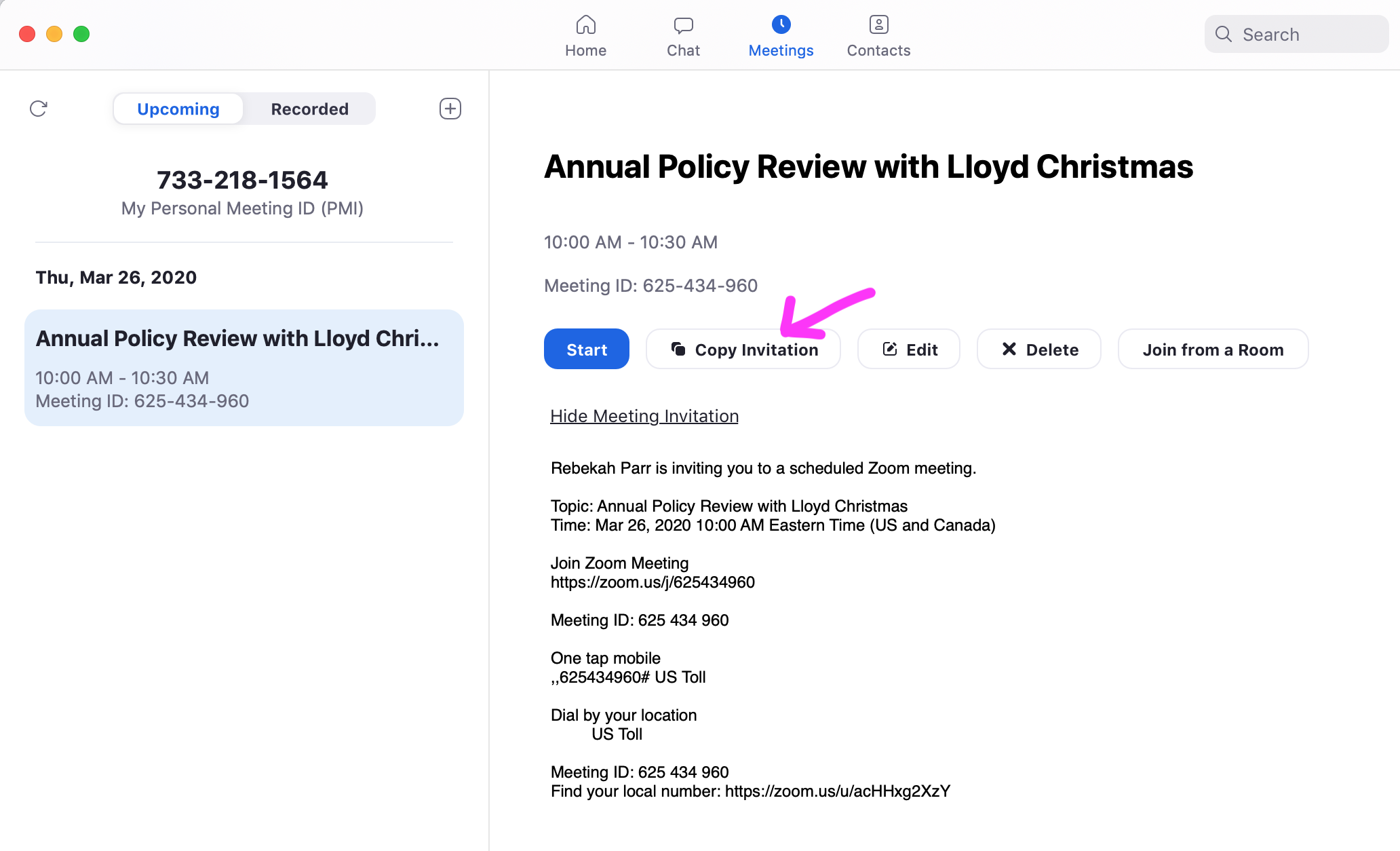 Paste that information in an email, and all your client has to do is click the link under "Join Zoom Meeting."
If you have presentation slides or want to share something on your computer screen, simply click the "Share" button.

It may seem complicated, but once you do it a couple times, it's second nature.
Selling Insurance From Home With E-Applications
Yes, we need to start utilizing e-Apps across the board because of the coronavirus. However, e-Apps have always had a ton of benefits for the writing agent.
E-Apps are faster to fill out
You make less mistakes
Approvals are faster
You get paid faster
Many companies offer incentives for doing them
Many companies offer instant underwriting decisions (looking at you GSL and Capitol Life!)
If you're intimidated by the idea of doing e-Applications, check out this guide: Everything You Need to Know About Medicare Supplement E-Apps. We have lots of advice in there as well as videos of all our e-App tutorials.
How to Do E-App Signatures
The obvious advantage of doing an application in front of your client is the signature. They can just use the trackpad to sign, and it's easy as can be.
However, I sell Med Supps over the phone all the time, and the electronic signature is just as easy.
Earlier this week, I wrote an Accendo (ACC) Medicare Supplement over the phone. All I had to do was ask the client their mother's maiden name, enter it, apply my agent signature, and I was done. It's really that simple.
Some other examples include Cigna, which offers a phone verification that's really smooth – you can do the call right then or you can schedule a time (you choose the day and a 1-hour timeframe).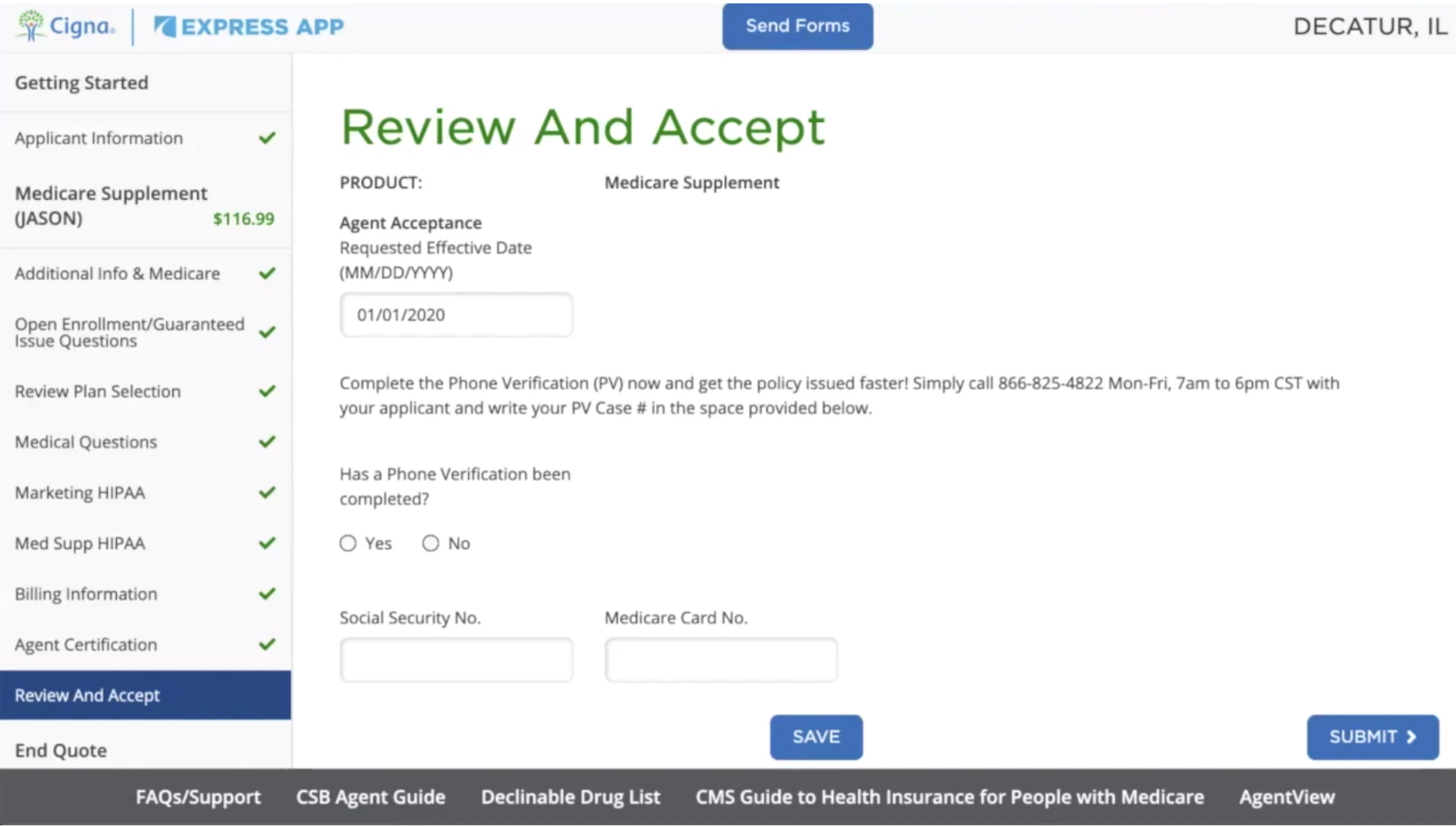 With GSL, the voice signature is also really easy. This is all much easier than it used to be a few years ago.
Whether a client comes into my office or I'm selling over the phone, I'm still going to do an e-App. So everything is the same for me.
Policy Deliveries When Selling Insurance From Home
I have the policy mailed to me. That way, I can scrub it before sending it to the policyholder. I'm making sure the names are correct, the banking information is accurate, the Medicare number is right – things like that.
You can have it mailed directly to the policyholder, but I prefer to scrub the application first and mail it to the client myself.
That said, with the Coronavirus going on right now, it might be better to have policies mailed directly to the client, at least for the time being. That might help cut down on any lag time.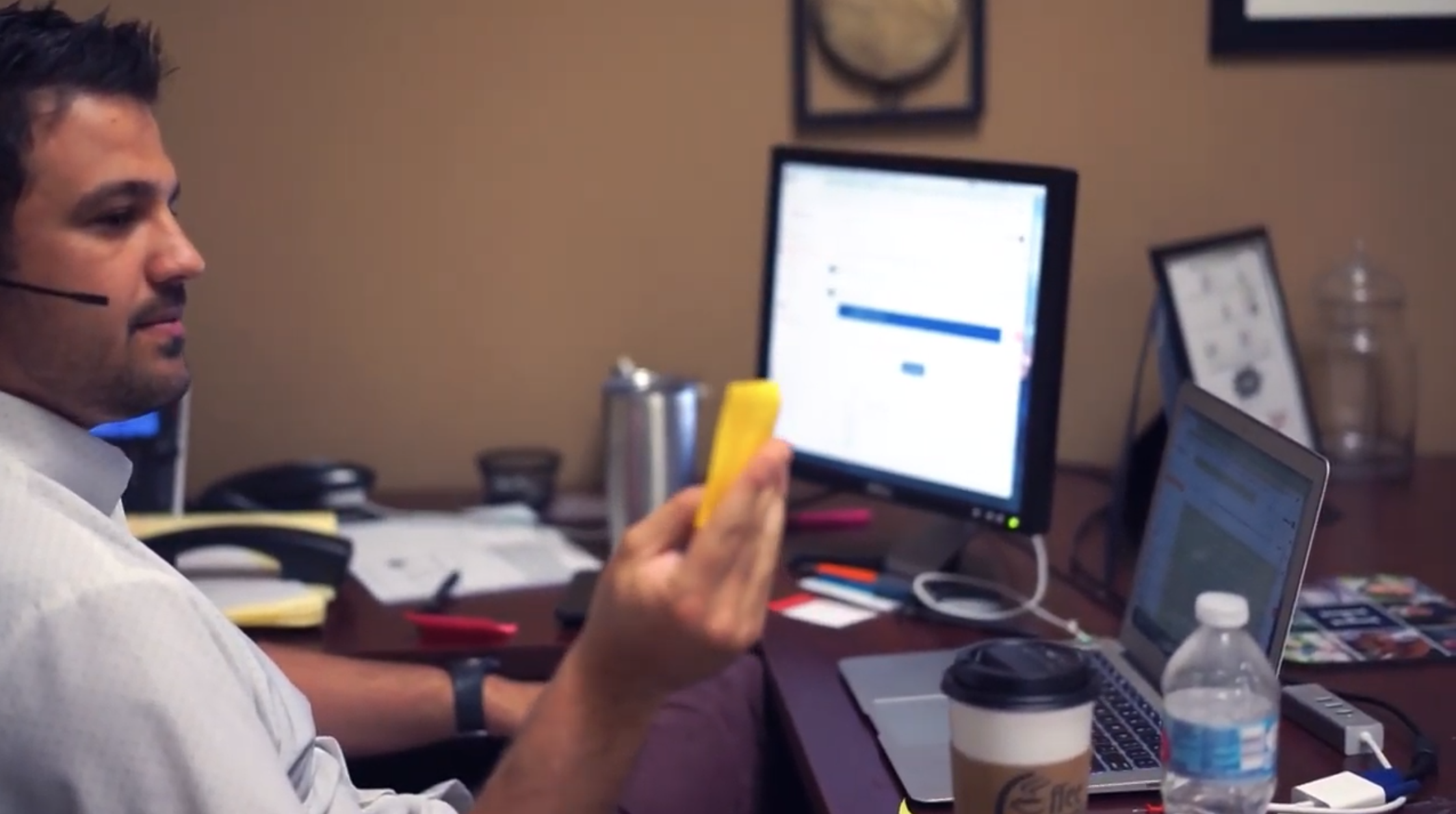 Final Thoughts
While being in front of the client is ideal, the reality is this isn't always an option. Selling insurance from home is the next best thing.
I do the appointments just like they're here. I still go through the Client Needs Assessment (CNA) and address any needs I uncover.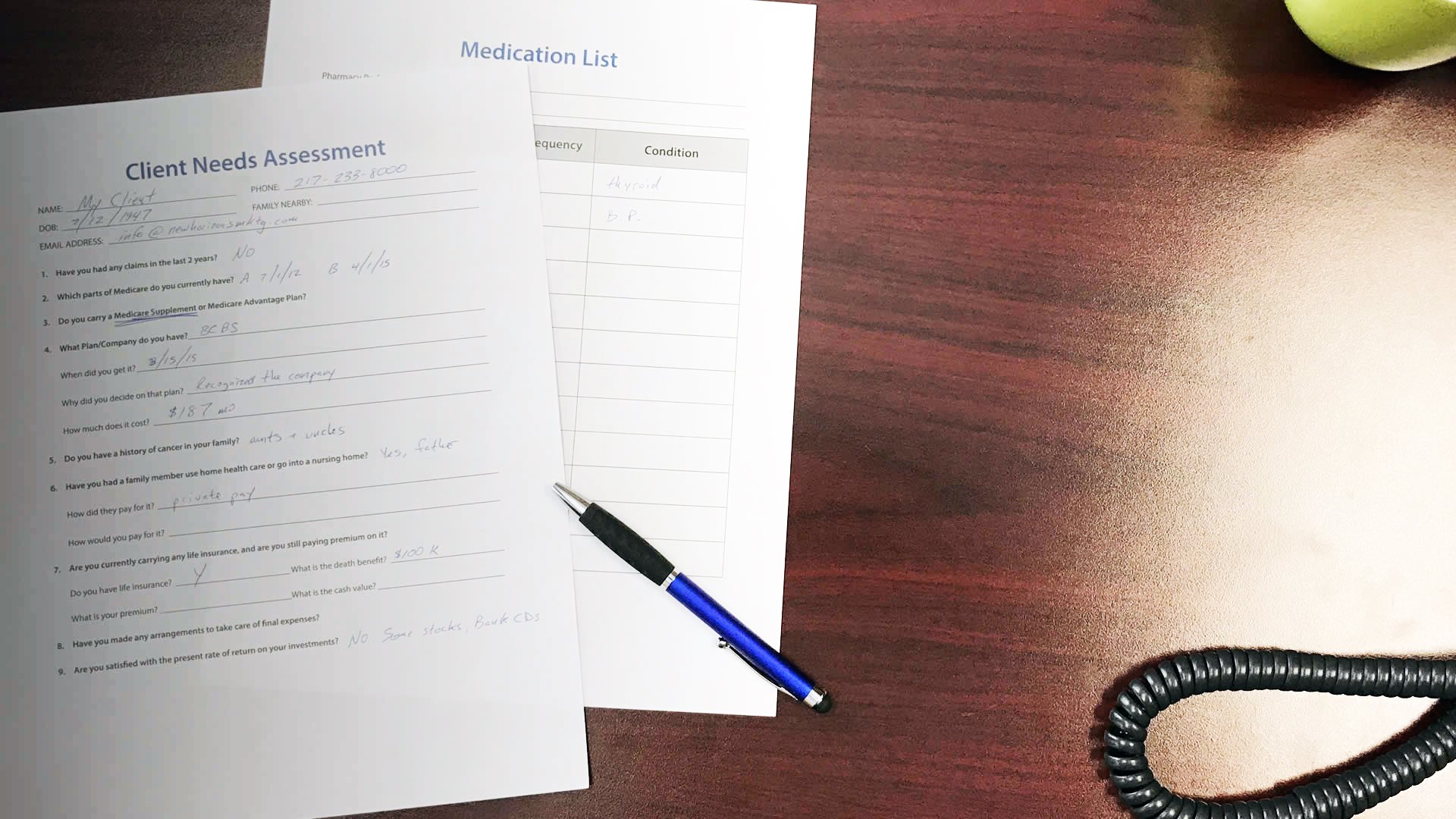 Everything about selling insurance over the phone is the same as an in-person appointment except the e-App signature, and potentially, doing a video call.
If I can answer any questions for you about selling insurance from home, please leave a comment below.
Further Reading: