The best way to take control of your insurance agency's future is to set some meaningful goals.
Setting goals is one of the trickiest tasks we face each year, and there's a lot that goes into it. Thousands of books have been written about goals, and there are billions (just over 3 billion to be exact) of articles online about them.
You've got SMART goals, BHAGs (Big Hairy Audacious Goals, and yes, this is a real thing), stepping stone goals, lifetime goals, hashtag goals (kidding)... but seriously, it's a lot.
We know from decades of research that goals improve employee performance and increase motivation, but how do you tackle the daunting task of goal setting?
Jump ahead at any point in time:
---
Check out the full blog series, Cover Your Bases, which explores topics for agency owners.
---
Why Set Goals?
Without goals, you have no basis for directing activity. Goals are compelling, especially for your downline agents and office staff.
Goals can:
Improve employee engagement and motivation
Improves workplace optimism
Improves teamwork
Improves individual employee performance
Everyone (well, most of us) likes to work towards something. Without goals to ground your work, it's like you're steering a ship with no destination in mind.
Study after study (after study!) has shown that goals make employees more motivated, happier in their position, and ultimately, it makes us all more productive.
This is a silly example, but have you ever written out a to-do list for your day? Crossing off an item delivers an immediate sense of accomplishment. And perhaps you've had a day where you left one or two things on your list. Typically, you'd close up shop. However, it pains you to see those two goals unfinished, so you work extra hard to get them done.
That's the idea behind setting goals. You feel good about yourself as you reach them, and you push yourself to reach the finish line.
---
What Challenges Should You Expect When Setting Goals for an Agency?
According to Richard Newton, author of Business Express: How to Create an Action Plan for Change, there are three main challenges when setting goals for your business:
Understanding the mechanics of planning, or figuring out how you break down a big goal into smaller, more manageable ones along the way
Knowing the work that you need to do – sure, you have theoretical ideas, but what needs to be done to achieve those goals?
Being realistic about what you can genuinely do
In short, everything about setting goals is challenging, from breaking them down into manageable pieces to figuring out if your goal is possible.
Another big challenge to expect when setting goals is when goals go wrong. We can't leave out the infamous Ford Pinto story.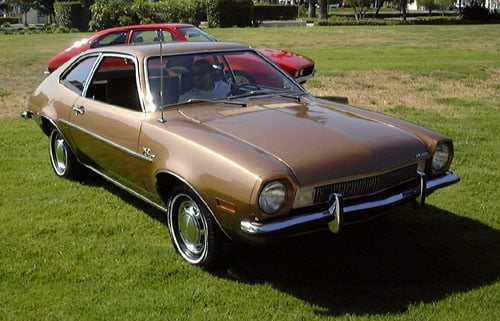 Employees were given the goal to build a car under 2,000 pounds and less than $2,000 by 1970. To meet the goal by the deadline, employees ended up overlooking safety testing, and 53 people died from a vulnerable gas tank that exploded from rear-end collisions.
Don't pull a Ford Pinto! Many argue that goals do more harm than good, but the real sticking point is when bad things happen for not reaching the goal.
For example, HBS Professor Max Bazerman explains, "When employees care exclusively about reaching a goal, and bad things can happen if they fail, cheating goes up."
His advice? Only set goals under a few conditions:
You know what outcome you want
You aren't concerned about secondary behaviors
Unethical behavior isn't a significant risk
We're big fans of goals, but we thought it worth pointing out that they can go wrong if not set thoughtfully.
---
Locke's Goal-Setting Theory
In 1968, researcher Edwin Locke developed a goal-setting theory or a technique that many organizations use to help build employee motivation.
Several studies testing out Locke's theory found that they were able to maximize their profits and productivity without doing any major expansions or spending tons of money. The only difference was they set goals for their employees.
The entire concept behind Locke's theory is that goals should be specific and measurable – not vague and general.
Here are some examples of specific, measurable goals:
Increase sales by 25%
Get 75 new clients this year
Complete 100 PDP enrollments during AEP
And here are some examples of vague goals that Locke says won't do a dang thing:
Complete your work to a higher standard
Work harder during AEP
Do your best
Yes, this sounds simple, but it's our foundation. Here are a few more goal-setting tidbits from Locke:
Goals should be challenging – they should almost seem unachievable
Employees must understand the goal and buy into it from the beginning
The goal should be reviewed periodically over time
Break down the goal into sub-goals
Make the timeline realistic
There are dozens of books on this subject, so these are some serious cliff notes.
Still, this should be enough to get you thinking: what are some goals I should set for my agency and downline agents?
---
A Few More Goal Setting Tips
To maximize your goal-reaching success, be sure to write those goals down.
It seems like a rather pesky tip, but a study led by psychology professor Dr. Gail Matthews at the Dominican University in California found that you're 42% more likely to achieve your goals if you write them down.
Secondly, make your goals public.
While the majority of research about publicly announcing goals has been focused on weight loss, we can still learn a valuable lesson from the findings.
In a study conducted by Ray Wu, people who posted progress photos documenting their weight loss lost 1.2 pounds per week compared to those who didn't and only lost 0.27 pounds per week.
By sharing your goals – and progress – publicly, it increases accountability, which then improves your motivation.
In an agency setting, a "public" goal can be as simple as making sure every staff member knows what everyone else's goals are.
Accountability among employees can be a powerful tool to help increase motivation.
---
Setting Goals For Your Downline Agents
There are three things you want to consider before setting goals for your downline:
What are some specific and measurable goals?
What's the deadline or timeline for these goals?
What's the reward for reaching the goals?
What Are Your Specific Agent Goals?
The most apparent type of goal to set for your agents is based on their production. While there are tons of goals you can set, and we'll share some ideas shortly, production is fundamental to your success as an agency.
We've done several things for our local agency, and Jeff Sams has stepped in to share some pointers.
How to Boost Production With Sales Goals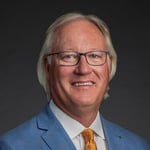 Jeff Sams, Founder of Sams/Hockaday, a local agency, and New Horizons Insurance Marketing, explains that the local agency has seen instant results from simple sales contests.
"We've made contests with other agencies of similar size. We divided the agency and had them complete against each other for a reward," he explains.
While it may sound like it's creating competition, the entire purpose was to boost sales to help the agency reach production goals. And it worked!
"The little things or motivational things you come up with to help meet goals can be equally as important as setting the goal," Jeff says. "This gives you an extra motivation to keep you going and striving toward the big goal."
Another thing Jeff likes to do is be transparent about the numbers. He tells the agents where the agency has been in volume and how they're trending based on previous years.
"I think there is something within us that makes a sales-minded person to want to compete," he says.
Jeff recently talked to an agent that asked to have some head-to-head competition to help motivate him to compete. "I found his comments and suggestions to be fantastic. It reminded me of what motivated me in my early years of my career," he says.
Jeff loves competition and setting goals for his career. He's always looking for new incentives to help everyone reach their sales goals.
For example, Michael Sams, his son, recently set a goal of hitting $1 million in new sales. "If he could reach that goal, we'd buy him a $5,000 horse saddle," Jeff says. "Guess what? He hit the $1 million mark for the first time, and I truly believe the saddle meant a great deal to him and helped motivate him to meet his goals."
Read More: Insurance Producer Spotlight: Michael Sams and His $900,000 Year
Other Goals To Set With Your Downline
While production goals are critical, goals can be about anything! Here are a couple of examples of goals that'd be great to set with your agents:
Reduce the number of lapsed policies
Get more referrals – or ask more often
Complete a certain amount of CNAs
Do more lead generating activities, such as going to the pharmacy during AEP or holding seminars throughout the year
Do more cross-selling
You should set goals for each agent, and you should base those goals on past performance. That'll give you a benchmark for your new and improved goal.
Remember: you want the goal to be challenging – according to Locke, it should seem nearly impossible to reach.

A tough goal allows agents to develop more skills and reap the rewards of reaching it – not to mention the sense of personal achievement involved.
Here's an example of a goal you might set for a downline agent:
In 2019, you did $180,000 in Medicare Supplement production. Your goal for 2020 is to reach $225,000 in Medicare Supplement production. If you achieve this goal, you'll earn [insert reward here].
What Are Your Agent Rewards?
While trips and cash bonuses are undoubtedly welcome, it can be even more powerful to make the reward highly personal. What's an item that the individual would love to have, but they'd never buy it for themselves?
The horse saddle that Jeff mentioned is a great example. Michael Sams, personal producer and Director of Sales Training and Development, would never shell out the cash for it because it's a pretty extravagant item. However, reaching a big production goal to get that thing? That was a huge motivator for him.
Also, rewards don't have to be monetary. Recognition is a very motivating reward!
According to a recent study from Officevibe, 82% of employees think it's better to give someone praise than a gift.
In our local agency, we do Agent of the Month and Agent of the Year awards. It encourages some healthy competition among agents, but it also serves as a coveted bit of recognition. And bragging rights.
---
Setting Goals for Your Agency
Setting goals for your downline agents is an essential part of growing as a company and keeping employees engaged and motivated. However, if you take a step back, where do you see your agency in 5 years? What goals do you need to achieve to reach that future?
Yes, overall agency production is a big goal, and that can be broken up into those individual goals for your downline agents.
However, what are some other goal types you might consider? We have tons of suggestions, but odds are, your own goals are going to be highly specific to your operation.
Add Staff
Perhaps a big goal for your agency is adding to your team. We set goals all the time around expanding – maybe it's hiring two more office staff members. Perhaps it's adding a part-time intern to help out during AEP.
Whatever that looks like for you, spend some time thinking about where you need to expand and set the goal to find the right staff member within a reasonable deadline.
Add Technology
The world is moving towards tech – not away from it. What kinds of technology do you need to add to make your agency more productive?
Perhaps your goal is to get everything off of paper and into a Customer Relationship Management system (CRM) or Agency Management System (AMS).
Diving into new technology can also directly impact your other goals, such as production and productivity.
Related Reading: How to Increase Productivity In Your Insurance Agency
AgencyBloc, the CRM we use for our local agency, explains, "Buying into an industry specific Agency Management System (AMS) or a generic Customer Relationship Management (CRM) software can help you be 44% more productive and gain you time back in your day by reducing up to 88% of human-caused errors."
More time equals more opportunity for your agents to be in front of clients.
Make a Change to Your Office
If your agency has a physical location, maybe there's a goal you have for that office space. Perhaps you want to do some renovations or it's time to look for a different location.
For our local agency, a big goal was to add window advertisements to increase our reach and take advantage of free "billboard" space.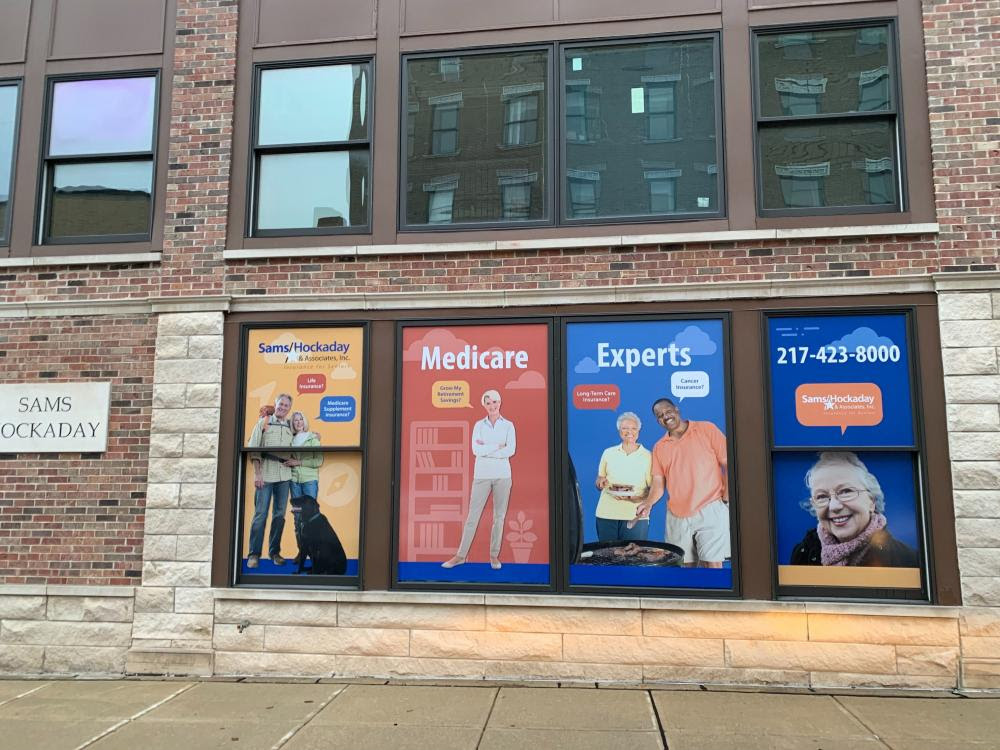 Whatever your ideas are for your office space, set actionable goals to help you make them a reality.
Develop a Succession Plan
We've been preaching on this for quite a while now, so it's no surprise: the majority of agents and agencies don't have a clear plan for retirement.
The absolute worst thing you can do is let your business fizzle out, and once you've expanded into an agency with employees, it's not an option.
For John and Jeff, they got pretty lucky with their sons, who are heavily involved in the business.
It's a natural fit for them to include their kids in their succession plan for their businesses, and while they don't plan on retiring anytime soon, they know where things are headed for the future. (Read More: Succession Planning 101: How to Retire as an Independent Insurance Agent)
They spent a lot of time working all of this out with a lawyer, which is where they'd recommend you start. If you don't have kids to pass off the business to, what's the Plan B? A lawyer can help with that.
Also, you might consider looking into selling your agency down the road.
---
What Goals Will You Set For Your Agency?
As we mentioned, we're barely scratching the surface on the art of setting goals, but hopefully, this gives you some direction to get started.
If you don't already, set goals for your agency and for each individual agent in your downline! You'll have a clear path towards a future of happy employees and a thriving business.
What goals will you be setting for your agency? Share in the comment section below!
Related reading: